Make a pineapple pom-pom: family craft activity including step-by-step photo instructions!
This adorable pineapple pom-pom is super easy to make and has lots of fun uses. Attach a ribbon to use as a bag charm, or make a hairband, key ring, or fun DIY pineapple jewellery!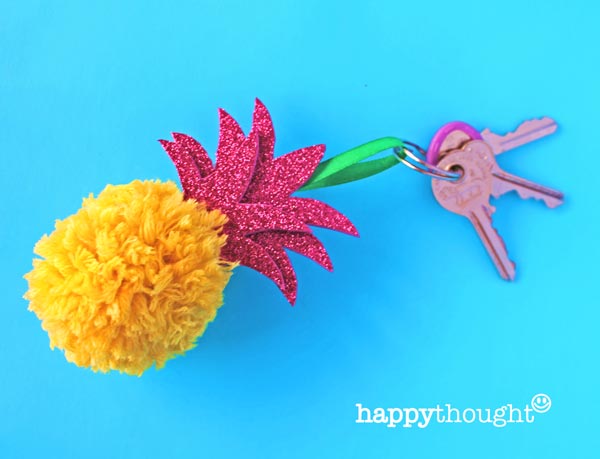 To make your pineapple pom-pom, you will need:
Wool
Scissors
Glue gun or strong liquid glue
Sparkly foam paper or metallic card
Ribbon
Time to make: 30 minutes, tops!
How to make a pineapple pom-pom: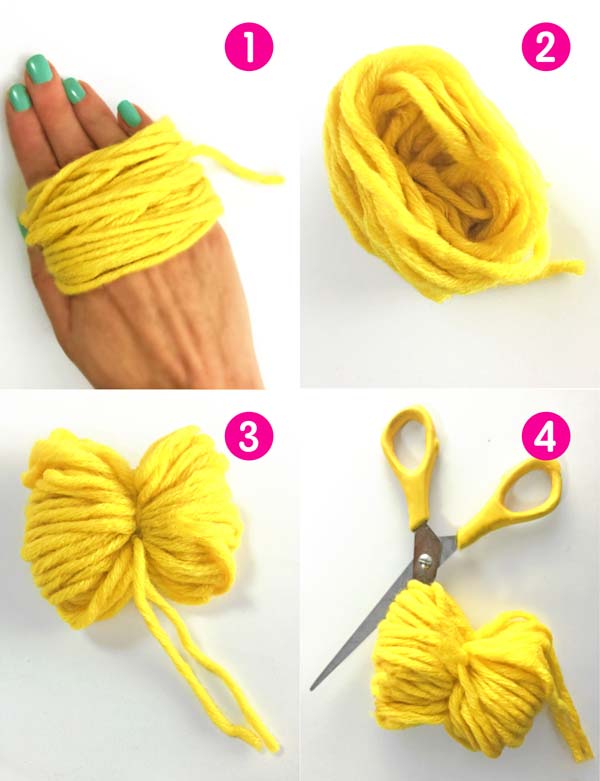 Step 1
Wrap the wool around your hands, approximately 80 times.
Step 2
Carefully slide the coil of wool off your hand.
Step 3
Tie a length of wool yarn around the centre of the coil of wool, securing with a second knot.
Step 4
Now take your scissors and cut through the two loops of wool as shown, being careful not to cut through the centre.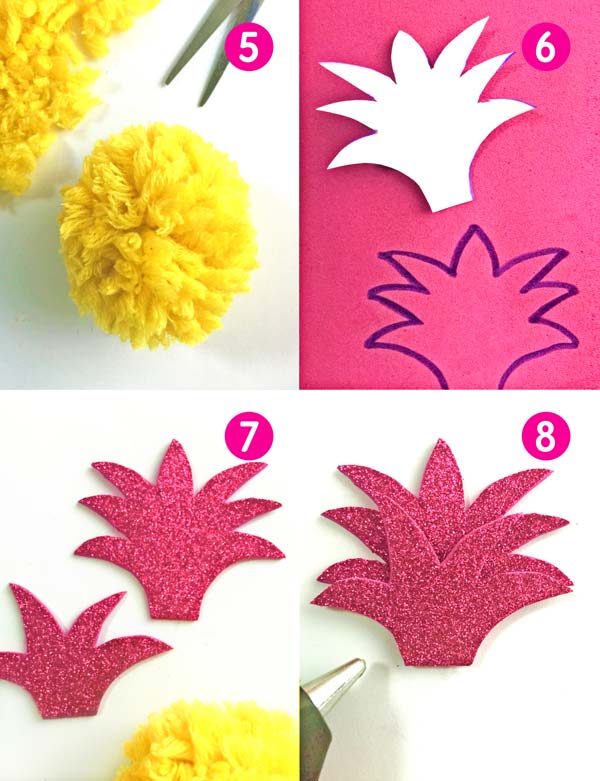 Step 5
Now to give your pompom a haircut! Carefully trim until you have an even ball. You can roll the pom-pom in your hands to make it more compact and oval shaped.
Step 6
Draw the top of your pineapple onto a sheet of paper and cut it out.
Step 7
Next, trace the shape onto the reverse of your foam or metallic card. Cut it out two of the larger leaf shapes and one of the smaller.
Step 8
Stick the two pineapple tops together as shown. Place the third piece on the reverse.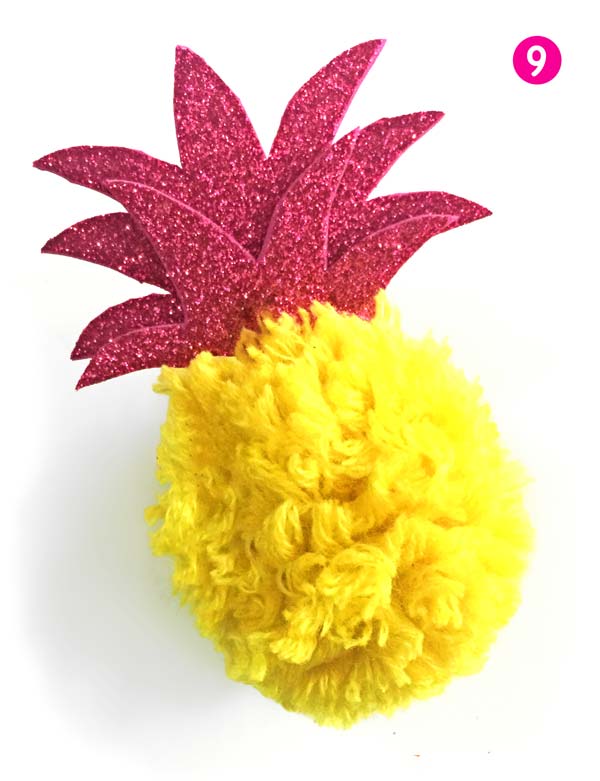 Step 9
Finally, attach the top to the pineapple using a hot glue gun or liquid glue. Push the pineapple top into the center of the pom-pom and hold in place until dry. If you want to add a ribbon loop it between the leaves, securing with your glue gun.
To create a headpiece, simply hot glue your pineapple onto the top of a wide hairband. To use as a key ring attach the ribbon to a metal key hoop. Have fun and let us know how you get on and what you make with your pineapple pom-pom.
More Happythought crafts, templates and activity ideas to try:
You might also like these other craft projects featured on the Happythought site. Day of the Dead nicho craft, DIY paper peacocks, Mexican paper star ornaments and our popular ojo de dios art project.
We hope you enjoyed our pom-pom craft activity. We also have some great craft kids ideas on our pinterest board. Join Happythought membership to get loads of great craft projects free, discounts and our newsletter.