Sloth plushie DIY photo instructions to make your own adorable Sloth plush family. These cute and cuddly sloth plushes are easy to make and full of charm. Follow the pattern and add velcro strips to their claws so that they are huggable. Perfect cuddle companions!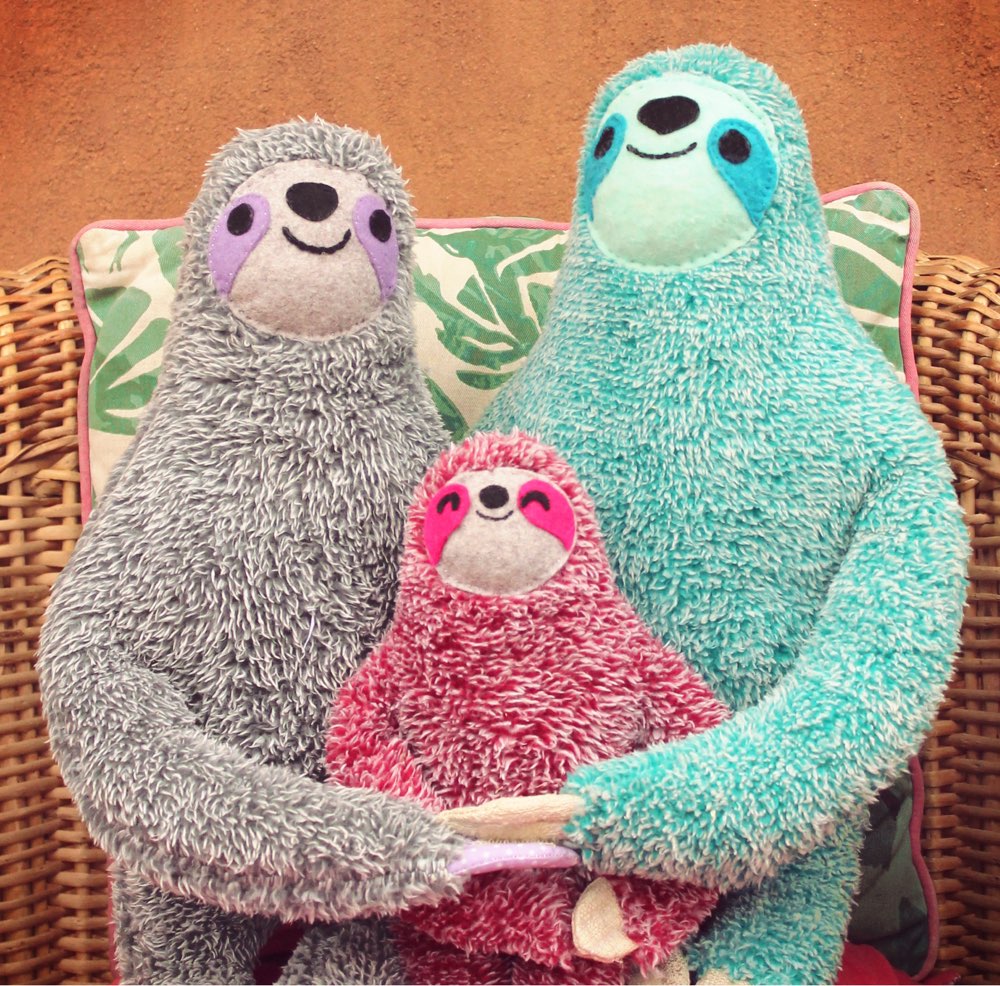 How to make your Sloth plushie DIY:
YOU WILL NEED:
Cushion filling
Fleece fur fabric
Needle and thread
Felt and fabric scraps
Velcro
Scissors
Carefully cut out your Sloth plushie DIY paper templates.
Draw around them on to the reverse of the fabric. You will need 2 identical panels for the sloth body and 8 claw panels.
Assemble all the pieces of your sloth – body, face and claws.
Sew the felt elements of the face in place. Use a chain stitch to create a smiling mouth.
Sew the face in place on to the front panel of the sloth plush body.
Leave a gap so that you can fill it with a little stuffing, the close with a few stitches.
With the panels in reverse, sew the body together as shown.
Leave openings at the end of each arm and of the torso. Turn the body the right way round, ready to stuff.
Next, stuff your sloth with cushion filling.
Assemble the sloth claws as shown. Add piping slog each of the 3 claws, and stuff with a little filling.
Attach the claws to the end of each arm and leg. Add velcro so that your sloth can hug and hang.
Your loveable sloth plush is ready.
All free for Happythought members to download!

Check out these fab sloth crafts and printables by Happythought: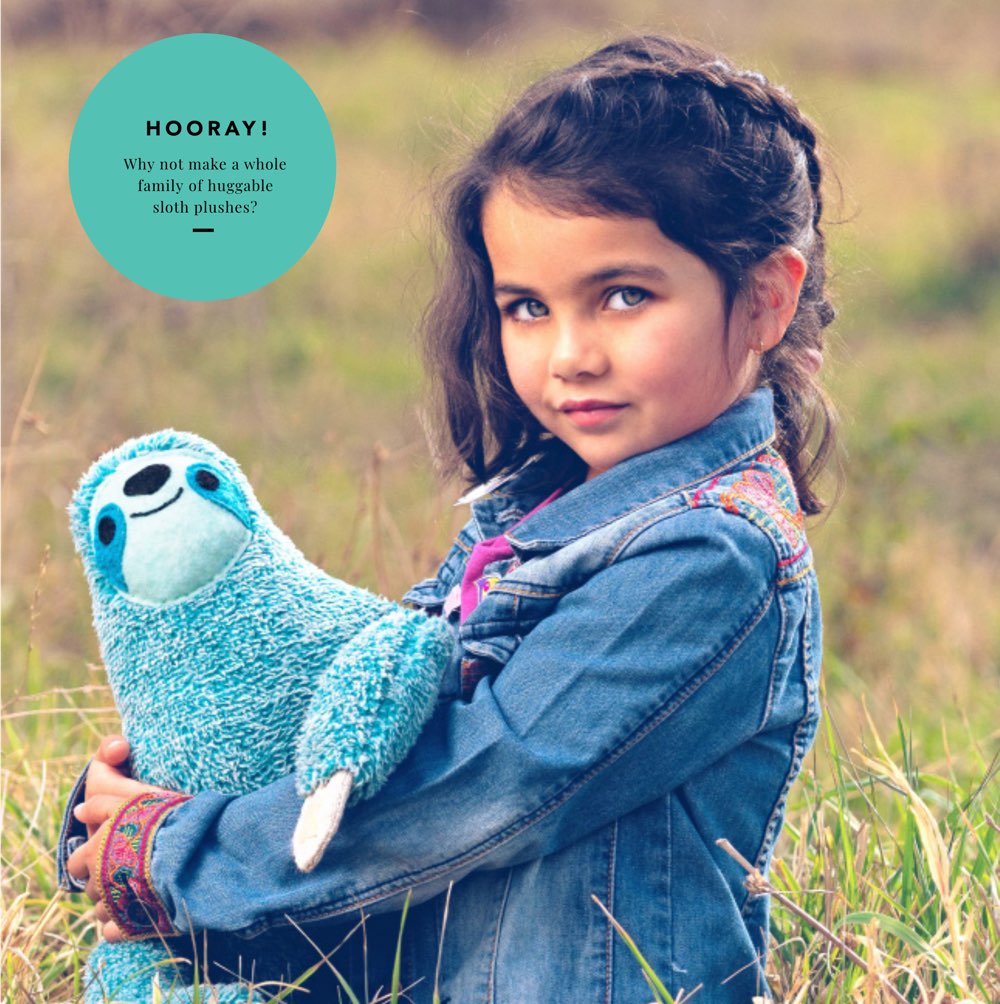 Check out more craft ideas on our blog. Plus more sloth crafts and ideas are in our book Sloth Crafts, available at Amazon, Barnes and Noble, Target, Waterstones and all good book shops now!