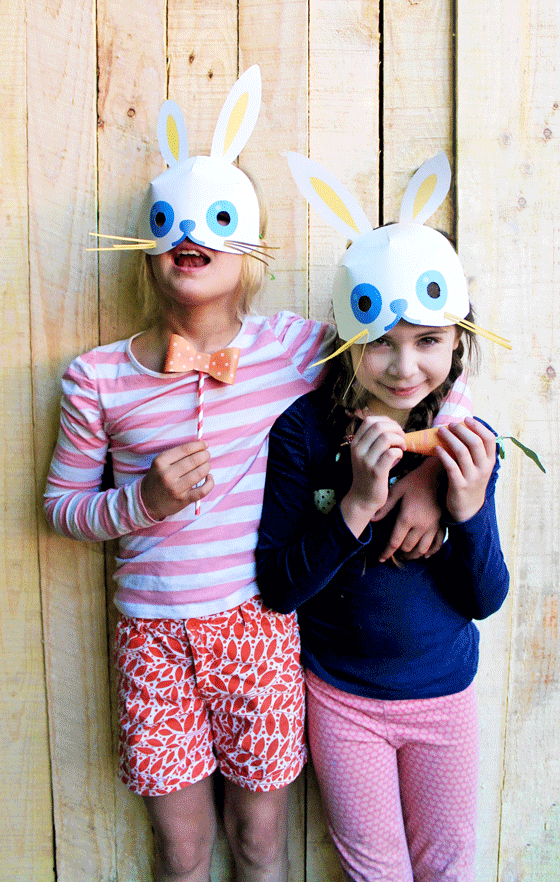 Easy rabbit mask template: Download and make a paper rabbit mask instantly
Bunny mask, bunny mask, oh what fun!
Have some bunny fun with Happythought's Homemade rabbit bunny mask. Your download PDF also includes a black and white rabbit mask PDF template to color in, plus a rabbit fact sheet and coloring page.
You can use the bunny mask worksheets in class at Easter or as a fun class project for holidays.
Follow our video tutorial below and make a Homemade rabbit bunny mask in no time!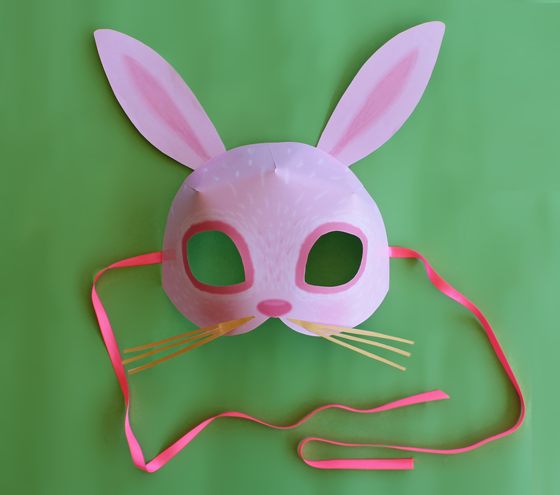 Instructions and templates included in your download
Six rabbits facts
1. A group of burrows is known as a warren.
3. Rabbits are herbivores (plant eaters).
5. A rabbit's foot is believed to bring good luck.
2. Rabbits live in North America. Southwestern Europe, Southeast Asia, Sumatara, parts of Japan, Africa and South America.
4. More than half of the world's rabbits live in North America
6. Rabbits are born without their fur and eyes closed.
Watch step-by-step DIY bunny mask video on making your own rabbit mask. Mask templates to download and print at home. Perfect for party outfits + costumes.
Want more animal mask ideas, printables, worksheet facts and ideas?
You can buy our all the Happythought Printable Animal Masks set here! Includes B&W masks to color in, plus animal activity fact sheets. The animal mask set features10 animals to dress up as: Bear, Panda, Cat, Dog, Owl, Tiger. Fox, Rabbit, Koala, and a Deer.
Try these mask templates and activity ideas
If you have time download our fox mask or our cyborg mask. These Happythought masks are to part of our popular Halloween and Animal mask packs.. We are sure you will be pleased with results.
All Mask sets 50% OFF to members!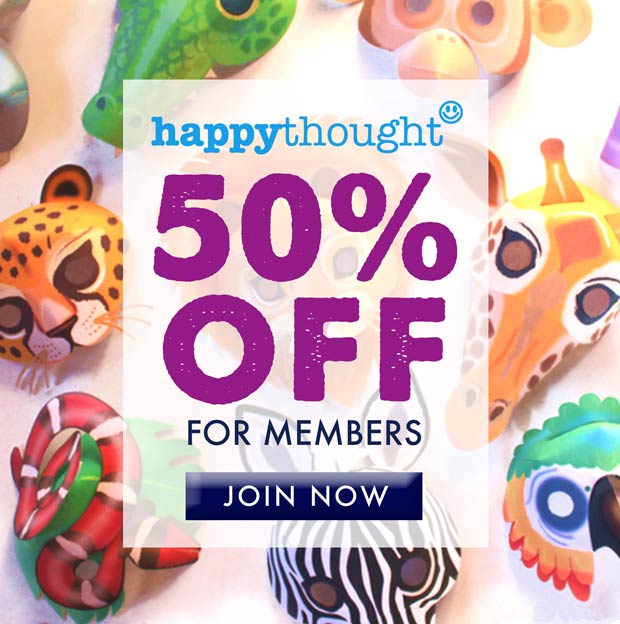 See more craft ideas on our blog. We hope you enjoy our Homemade rabbit bunny mask. If so, please give us a little love; by liking us on facebook, pinning us on pinterest or following us on twitter. Thank you!