On the 17th March each year, Irish folk all over the world celebrate their saint's day, St Patrick's Day!
Make these St Patrick's Day lucky leprechaun cottages and get ready to celebrate with parades, parties, special foods and drinks, and a whole lot of green!
St Patrick's Day lucky leprechaun cottages DIY papercraft PDF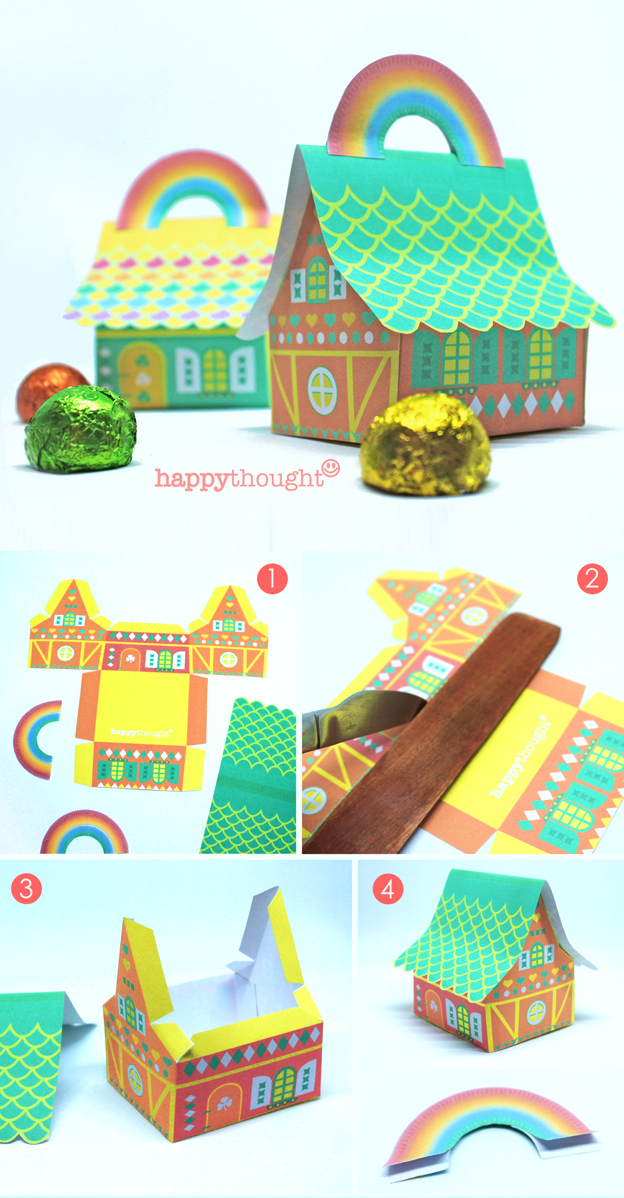 Use these easy templates to make a DIY mini Leprechaun home! These adorable cottages double-up as favor boxes – perfect as a St Patrick's Day gift!
Another fun idea is to hide them around the garden or classroom and make a game of searching for the lucky leprechaun treats. The set also comes with a printable color-in version – perfect as a classroom or library activity.
To help with your celebrations, the Happythought St Patrick's Day printable party pack contains all you need to throw an instant St Patrick's Day celebration!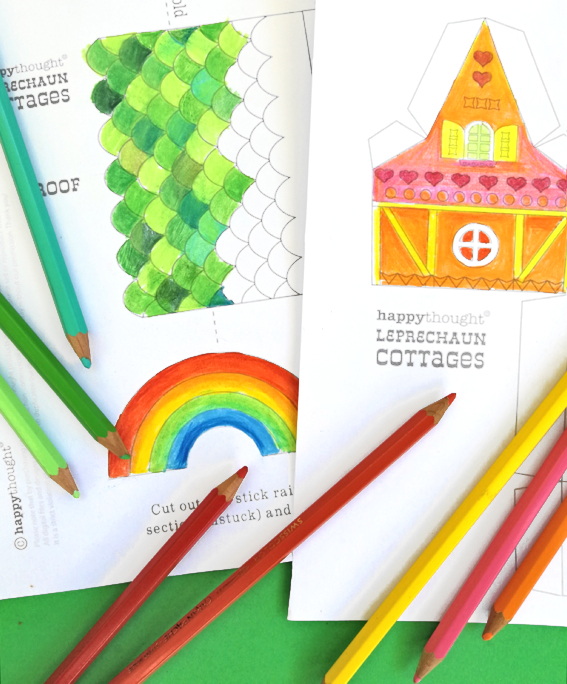 St Patrick's Day lucky leprechaun cottages
St Patrick's Day lucky leprechaun cottages are free to Happythought members and includes printable photo props, mini leprechaun hats, popcorn boxes, cupcake sets, favor boxes, poster garlands and more!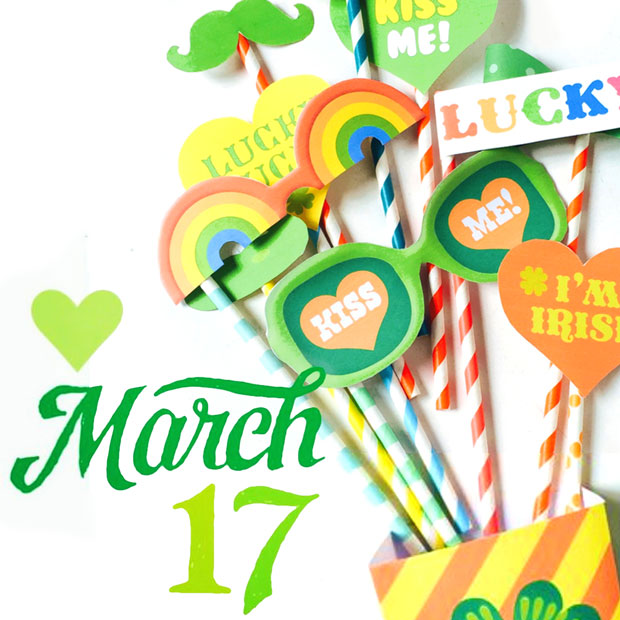 The cottage templates are part of the Happythought St Patrick's Day instant part kit.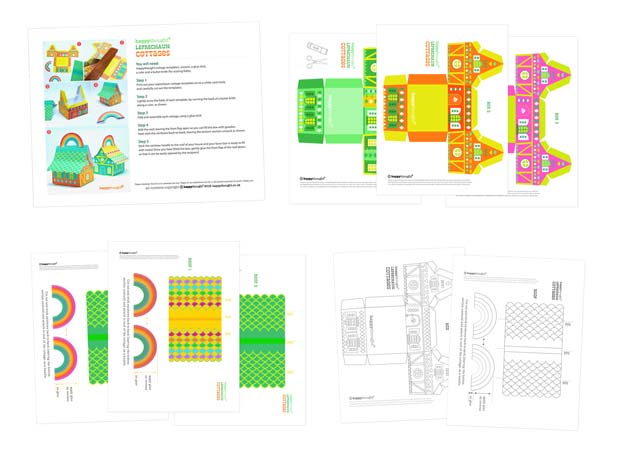 Did you know? Leprechaun facts and features:
Although these lucky little Irishmen are now synonymous with the color green, early accounts of leprechauns describe them as wearing red.
The earliest known folk tale to feature a leprechaun comes from the Middle Ages.
Leprechauns are associated with gold. Some stories attribute their wealth to the fine shoes they cobble, others say their role is to protect the treasure of the entire fairy world.
Leprechauns are considered a part of the fairy family. Like most fairies, they are small in size and prone to mischief!
You can find more fun leprechaun facts here: http://mentalfloss.com/article/62173/15-lucky-things-you-probably-didnt-know-about-leprechauns

Why not take advantage of our introductory offer and become a Happythought Member for just $10?
Here's how…Follow the steps below:
Hit the 'Add to basket' button to add Happythought Membership to your cart.
Choose your payment details and purchase your membership.
3. Nearly there! To create your Happythought members account register here and create a password.
Now log in to the Happythought members area using your new password. Hooray! You can now download all or any of the free templates in the CraftClub library and take advantage half price offers.
We hope you enjoyed this post and we wish you a happy and lucky St Patrick's Day!