Sopapillas recipe easy: Great for a fried warm up on rainy days!
Every cloud has a silver lining, and in this case, it's sopaipillas!
It is traditional here in Chile to eat sopaipillas on rainy days, so when the heavens opened this morning and school was cancelled these yummy pumpkin based fritters were the first thing that came to mind.
Our little helpers soon got creative in the kitchen and the cookie cutters made an appearance. The result was beautiful butterfly, dragonfly and apple shaped sopaipillas, and they tasted as good as they looked!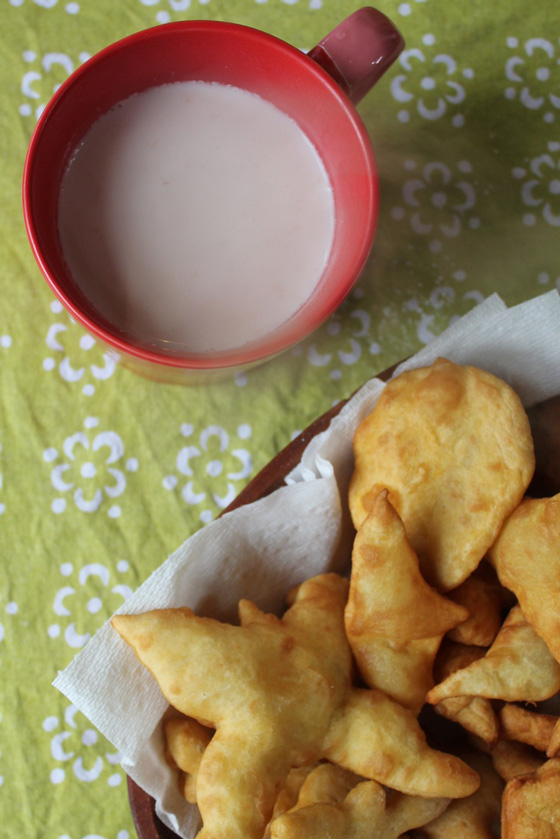 Served with a warming cup of chocolate caliente, we dusted the first batch with icing sugar and ate the second batch savoury, dipping them into mustard and ketchup (as the Chileans often do). They are also delicious served with Chilean pebre – a salsa made of finely cut coriander, onion, tomato, aji peppers and garlic.

Sopaipillas – a rainy day recipe
9 ounces of zapallo squash
4 cups all-purpose flour
1 teaspoon baking soda
1 teaspoon salt
half a cup of butter, melted
2 cups vegetable oil for pan-frying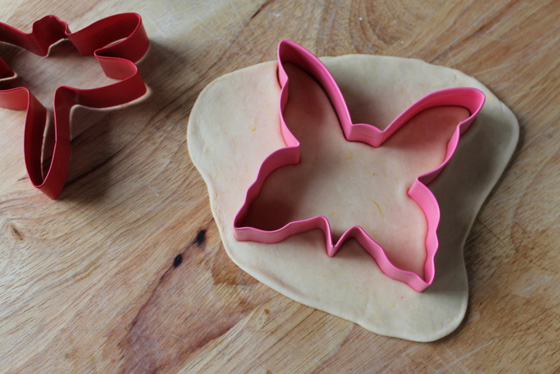 Sopaipillas recipe easy – Preparation
1. Peel and seed the zapallo and then cut it into chunks. Place in a saucepan, cover with water, and bring to a boil over medium-high heat. Cook until zapallo is soft, for around 15 to 20 minutes. Drain and allow to cool.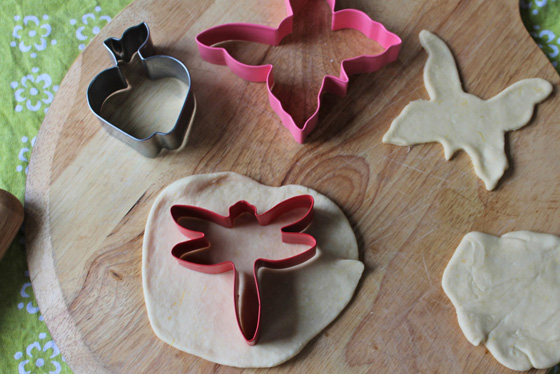 2. Mix the flour, baking soda, and salt together in a mixing bowl, and set aside. Stir together the squash and melted butter, then add to the flour. Knead the dough until soft, adding a little more flour if necessary. Cover dough with a dish towel and leave it to rest 10 minutes.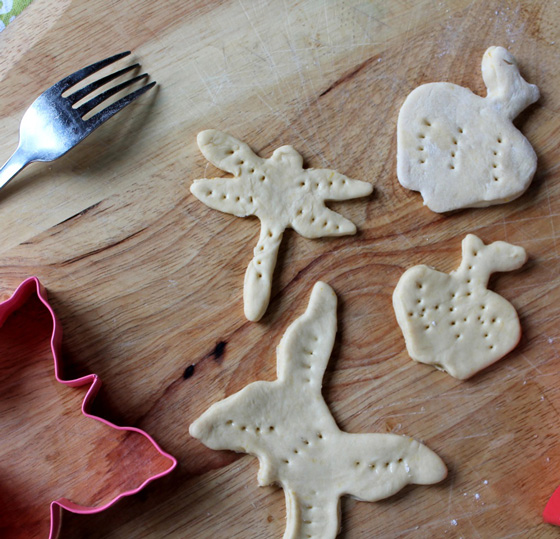 3. Roll out the dough to 1/4" thick, and cut into shapes using cookie cutters or a up-turned glass. Poke each circle a few times with a fork to make holes and prevent rising.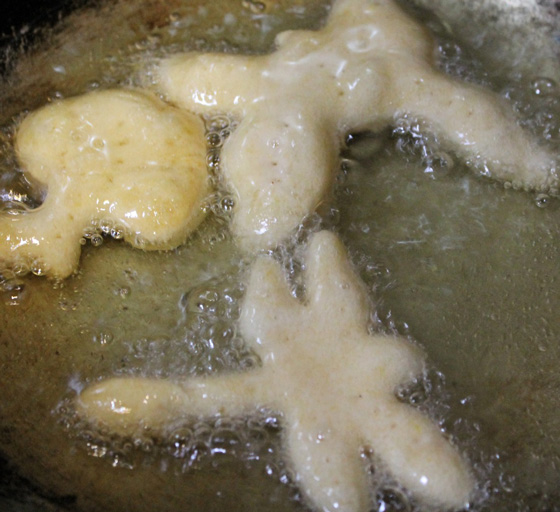 4. Pour vegetable oil into a large, deep pan and heat over medium-high heat until hot. Cook your sopaipillas in small batches, until lightly browned, for approx. 3 to 4 minutes. Drain on paper towels and serve!

Sopapillas recipe easy to make!
This sopaipilla recipe or similar versions are served in Argentina, Bolivia, Chile, New Mexico, Colorado, Peru, Texas, and Uruguay. Also known as a sopapilla, sopaipa, or cachanga. Download this printable Mexoican food signs  – https://happythought.co.uk/day-of-the-dead/mexican-food-signs

We hope you enjoyed our easy make sopapilla! If so, please give us a little love; by liking us on facebook, pinning us on pinterest or following us on twitter. Thank you!