Mini top hat ideas templates printables: Wear one today!
What could be cuter?
Since we made our very first paper hats these little beauties have become a firm favorite here at Happythought. Easy to make and oh-so-cute, a mini top hat ideas. Perfect for livening up any social event, fabulous accessories, favors or photo props for a party, wedding or teddy bear's tea party!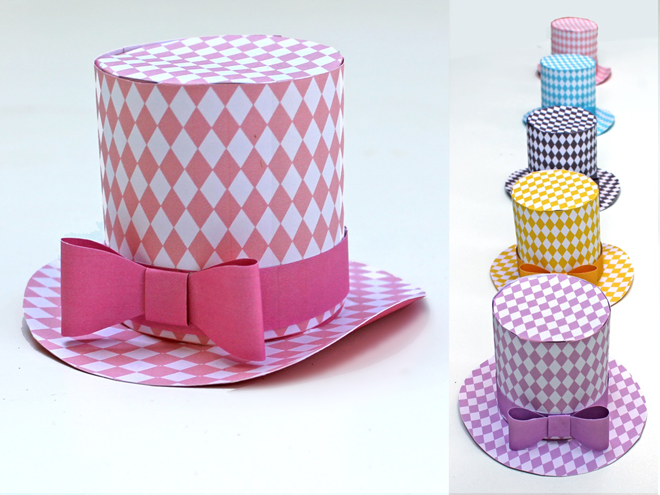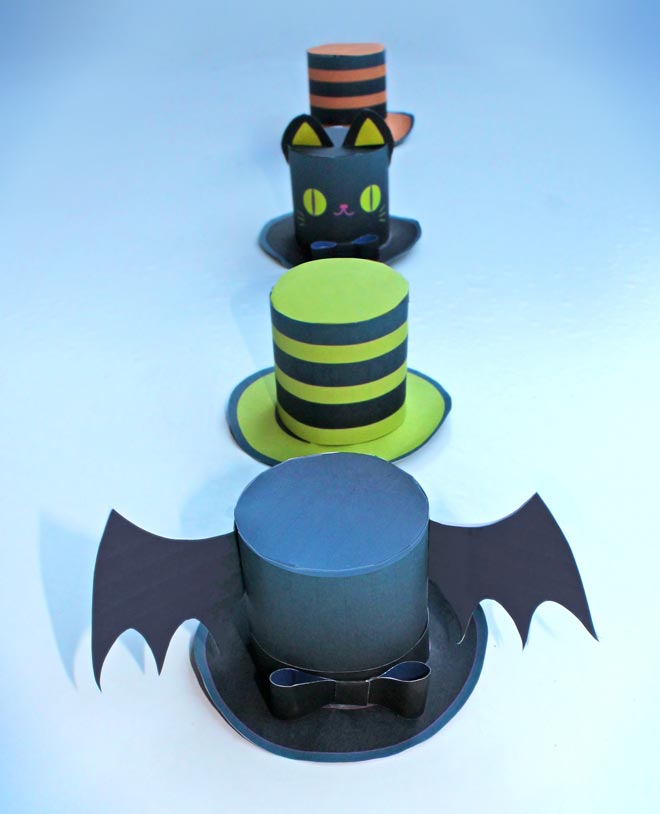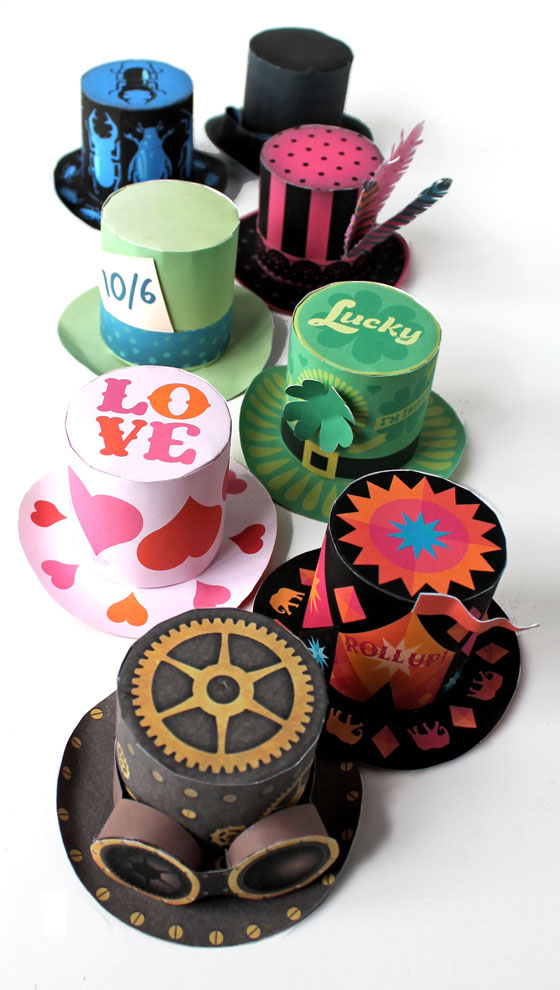 Our favourite Mini top hat ideas: All the mini top hat templates include step-by-step instructions!
Mini polka dot hats
Diamond party hats
Festive paper hats
Paper couture
Steampunk top hat
Burlesque costume hat
Classic black paper top hat
St Patricks Day top hat
St Valentines Day hat
Mad hatter
Halloween bugs paper hats
Mini Circus top hat
July 4th crafts: Paper mini top hats
Mini tartan top hats
We have various mini top hat ideas for all occasions. Christmas, St Valentines Day, St Patrick's Day, Halloween and the Day of the Dead, and for fun themes such as Steampunk and The Mad Hatter's tea party.
5 bright and colorful Diamond Party hats, or 5 Polka Dot Party hats, mini of course and all no sew printable templates.

Be sure to check out Happythought's mini paper top hat set!
Try something new for your next party or dress up fun: A cool black top hat, victorian Steampunk style, shake it with a bit of Burlesque and the must hat for any tea party, the Madhatter. Be the boss with a circus top hat, go with a  St Patrick's Day lucky hat, Valentines top hats and Halloween bug hats and get noticed!
YOU CAN BUY & DOWNLOAD THIS PAPER HAT TEMPLATE HERE – https://happythought.co.uk/templates/how-to-make-a-mini-top-hat
We hope you enjoyed our mini top hat ideas!
If so, please give us a little love; by liking us on facebook, pinning us on pinterest or following us on twitter. Thank you!