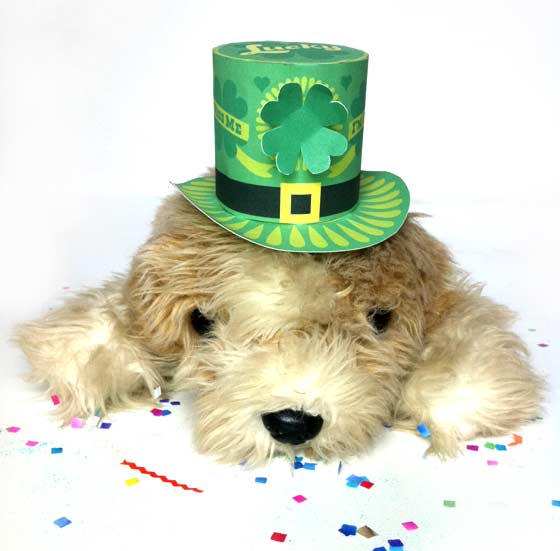 Kiss me, I'm Irish!
Make like a leprechaun with our fun St Patricks Day printable top hat templates!
With the luck of the Irish on your side (or on your head…) you should get a kiss or two!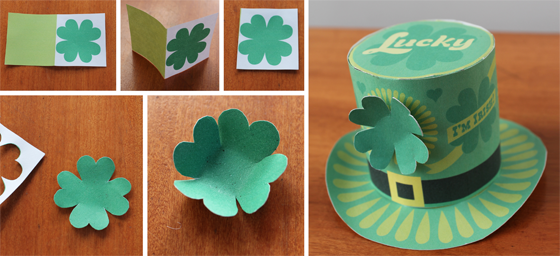 Be sure to check out Happythought's mini paper top hat set!
Try these mini top hat ideas for your next party or dress up fun time: A cool black top hat, victorian Steampunk style, shake it with a bit of Burlesque and the must hat for any tea party, the Madhatter. Be the boss with a circus top hat, go with a Valentine top hats and Halloween bug hats and get noticed!
St Patricks Day – Did you know?
St. Patrick's Day is March the 17th and celebrated on the feast day of St. Patrick, who is the patron saint of Ireland. Over the years it has become a worldwide celebration of all things Irish.
The very first St. Patrick's Day parade was held in Boston in 1737.
St. Patrick was originally celebrated in the color blue. The shift might be due to Ireland's nickname 'The Emerald Isle'. In Irish legend the color green was worn by fairies and immortals.
Other templates and crafts to explore:
Make your own mini top hats
Read about more craft ideas on our blog. We hope you enjoyed the St Patricks Day mini top hats. If so, please give us a little love; by liking us or this post on facebook, pinning us on pinterest, google or following us on twitter.