Become a Happythought member and receive amazing benefits!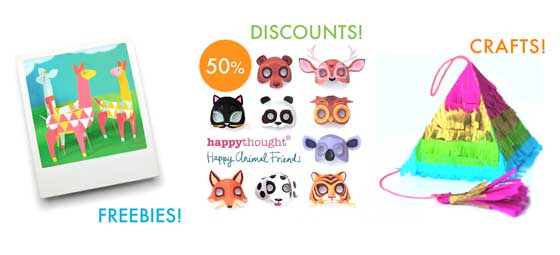 Here's what you'll get, in an instant:
• Free printable CraftClub templates You will have instant access to an exclusive library of over 30 free CraftClub printable templates, growing all the time and only available to members. Easy access to all your printables stored in your online member's account. Log in here.
• Happythought Newsletter Want some craft inspiration straight to your inbox? Every month you will receive your Member's Newsletter, bursting with seasonal craft ideas and projects!
• Exclusive 50% off Happythought discount vouchers to spend in the Happythought shop (valid for 1 year with membership).
• A joining gift for you: our exclusive Lovely Llamas printable craft pack, available only to members.