Yummy offerings are key to the party: Food can help people relax and have fun!
Everyone loves tasty eats at a party. There doesn't need to masses of food, and if people are drinking they do tend to eat less, but a few lovingly prepared dishes can put guests in a great mood (yes, most of us are that easily pleased!) and get the party started right.
We've put together some yummy and easy to prepare recipes for your Day of the Dead gathering.
Preparing your food before the party
Some dishes, such as pico de gallo, are better made the morning of the party. Others, like the chocolate cupcakes, are fine made the night before. It is a balance between freshness of the food and what is realistic, time wise. We have tried to keep our recipes simple and quick to make, apart from the pan de muertos which is a bit more complicated.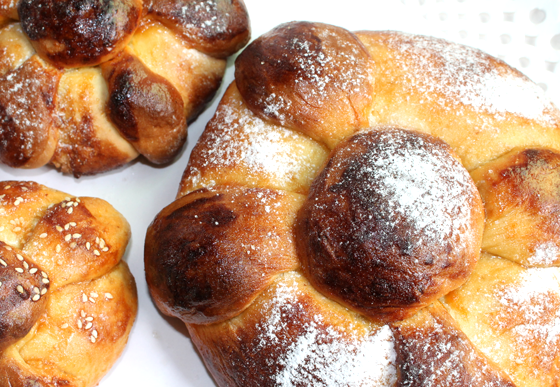 Quick party recipes to keep it simple
All of our party recipes can be prepared either the day before or the morning of the party. Once the party starts you don't want to spend your whole time in the kitchen.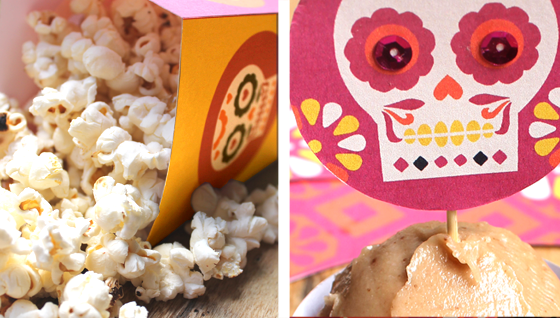 Some Day of the Dead food ideas
Our recipes include spicy popcorn, a simple guacamole, pico de gallo (side dish or salsa), a spicy chocolate cupcakes and last but not least the essential Day of the Dead pan de muertos. These recipes are bursting with flavor and the majority include the following spices, so remember to add them to your shopping list and you can't go wrong:
paprika
chili powder
cayenne pepper
aniseed
cinnamon
fresh chiles
peppers
fresh cilantro (coriander)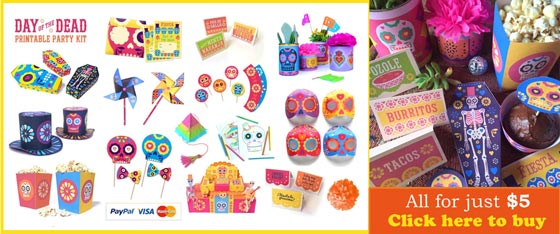 Be sure to check out our other drink ideas
We have included non-alcholic drink ideas to go with our alcoholic drink ideas and cocktails
We have put together this fun FREE printable set of food and drink signs to dress up your party table.

We hope you enjoyed our Day of the Dead food suggestions and ideas! If so, please give us a little love; by liking us on facebook, pinning us on pinterest or following us on twitter. Thank you!