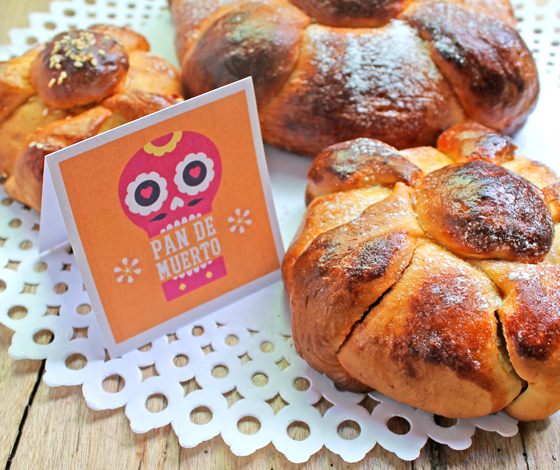 How to make Pan de Muerto for el Dia de los Muertos!
This sweet egg bread is an important part of Day of the Dead or Dia de los Muertos. The pan de muerto might be something you can buy locally but for the ambitious amongst you, here is a recipe. The bread is also an important part of your ofrenda set up.
Ingredients:
1 1/2 cups of flour
1/2 cup of sugar
1 teaspoon of salt
1 tablespoon of anise seed
2 packets of dry yeast
1/2 cup of milk
1/2 cup of water
1/2 cup of butter
4 eggs from 3 – 4 1/2 cups of flour
Preparation: How to make Pan de Muerto
Mix all dry ingredients together except the cups of flour. In a small pan, heat the milk, the water and the butter. Add the liquid mixture to the dry mixture and beat well. Mix in the eggs and 1 1/2 cups of flour. Beat well. Put in the rest of the flour, little by little, then knead the mixture on a floured board for 9 – 10 minutes.
Put the dough in a greased bowl and allow it to rise until it has doubled in size (about an hour and a half). Punch the dough down and reshape it with some "bone" shapes on top to decorate it. Alternatively, you can also mold the bread into different shapes such as angels and animals.
Let it rise another hour. Bake at 350 degrees F (175 degrees C) for about 40 minutes. After baking, decorate your Pan de Muerto with a sprinkle of icing sugar, sesame seeds or hundreds and thousands.
Arrange your bread on a decorative doily and place a printable Pan de Muerto sign in front.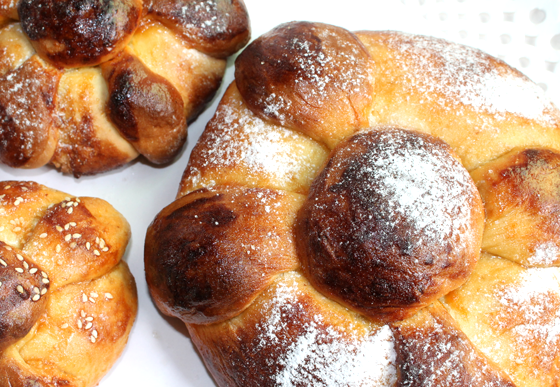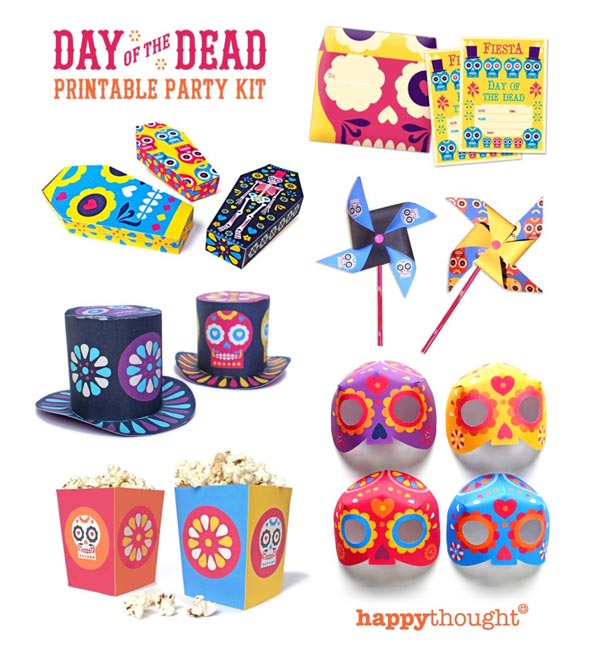 We also have a few bits of party advice, some Day of the Dead games and calavera coloring in pages to make your activity the best!
---
Why not decorate your table with these handy Mexican printable food signs?
There are 99 signs in the pack, including some blank cards to fill with your own favourite recipes!
---
We hope you enjoyed our Day of the Dead pan de muerto recipe!
If so, please give us a little love; by liking us on facebook, pinning us on pinterest or following us on twitter. Thank you!
SaveSaveSaveSave
SaveSave
SaveSave