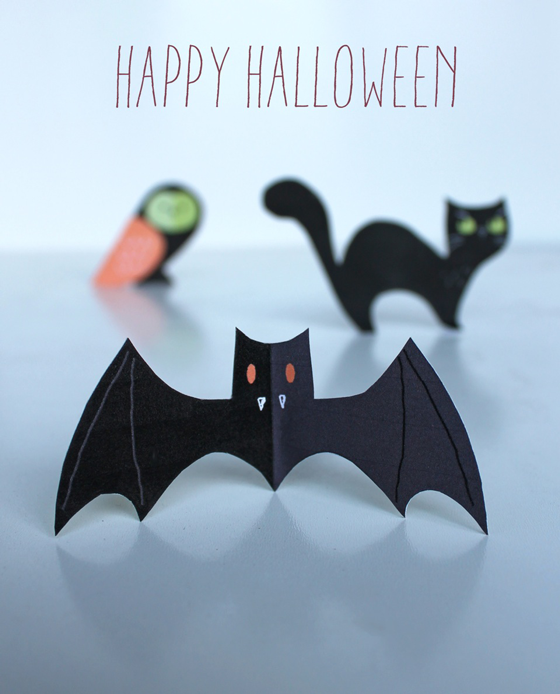 We're batty for Halloween printables! Cute Halloween decorations for your table top!
These Halloween printables are so fun and easy! For a simple Halloween decoration. look no further than our free to make little cats, bats and owls. The Halloween animal printables are perfect for a spooky Halloween party table decoration. Fun and easy to assemble, with step-by-step instructions.
---
Also great as cupcake toppers or place cards, you can make as many as you like and the good news is they are free to download.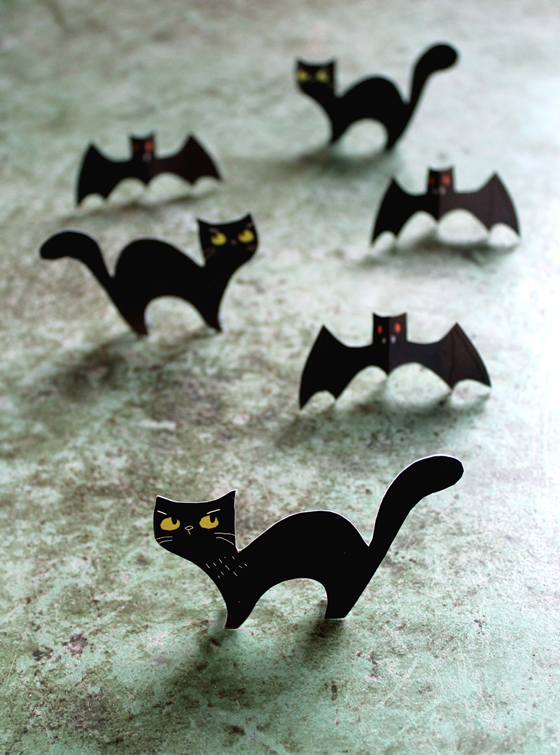 Get your free and easy-to-make Happy Halloween printables!
Just join the Happythought mailing list using the form below to receive your cute Halloween Printable templates. It's easy!
Just fill in your details below
Click the Submit button
We will instantly email you back your templates!
We won't share your details with anyone and you can unsubscribe from the Happythought mailing list at any time.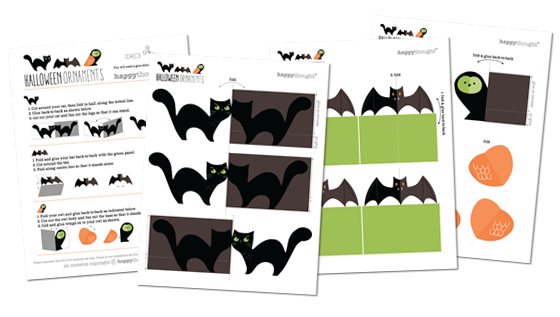 ---
Please read our Privacy Policy
---
Didn't get the email? Did you enter the correct email address? Did you check your junk mail?
---
Cute Haunting Halloween printables: cat, owl and bat Halloween decorations!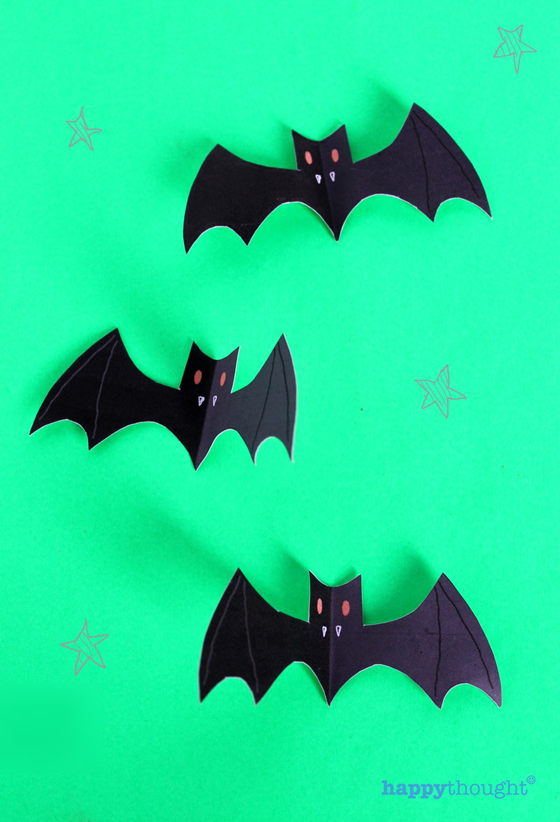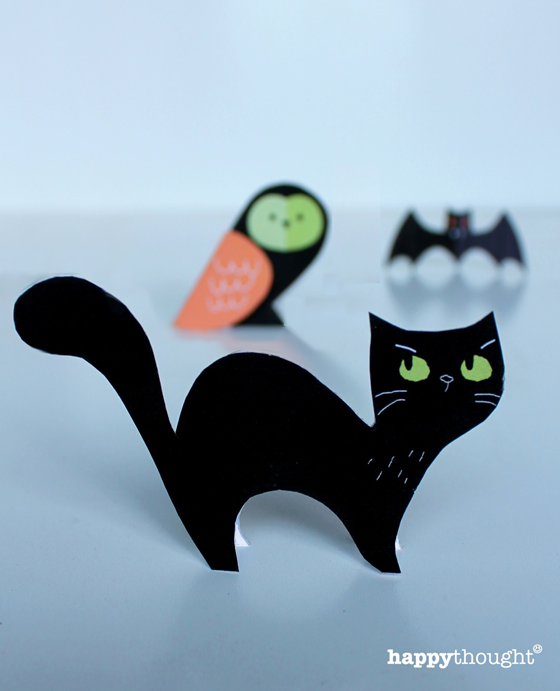 We love Halloween, especially when it involves plenty of cuteness and is more spooky that scary!
Check out this super cute Halloween printable party kit that we have put together, featuring Russian nesting dolls as cute mummies, witches, vampires, zombies and more!

Click here to see more about this Spooky Halloween papercraft party decoration pack. Homemade party ideas templates, activities, patterns and cut-outs.
---
We hope you enjoyed our halloween printables! If so, please give us a little love; by liking us on facebook, pinning us on pinterest or following us on twitter. Thank you!