If you love making paper snowflakes be sure to get a copy of Happythought's new Animal Snowflake template book. From a llama to an elephant or a snail to a shark, you'll find all sorts of unique animal snowflakes to fold and cut.
There is something magical and very satisfying about creating these beautiful and intricate snowflakes from a single piece paper. We have designed these snowflake templates to be simple and fun to cut. No need for a craft knife, mat or hole puncher, a good pair of scissors is all you need! Just fold and snip and in a few minutes you will have some beautiful decorations for your home, workspace or classroom, all you'll need is scissors!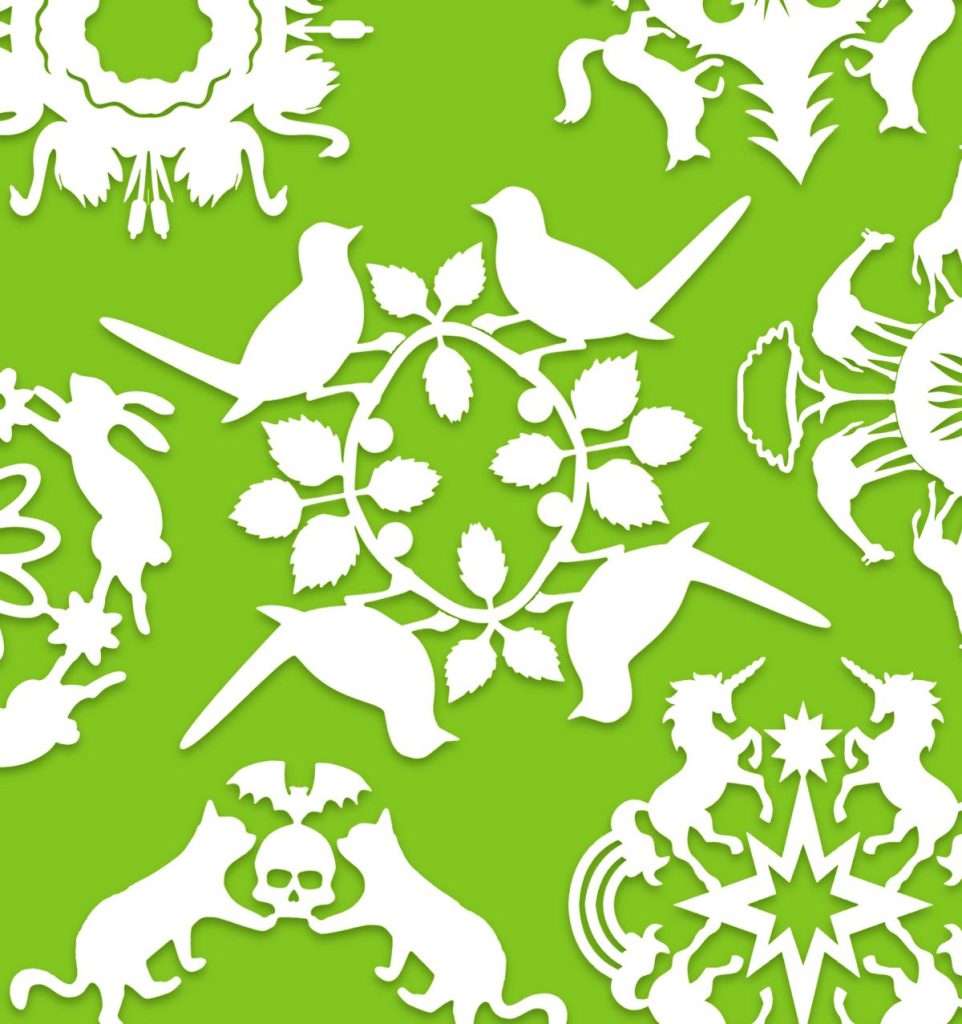 Snowflakes in this book fall in to two techniques, four pointed snowflakes and six pointed snowflakes. Learn how to make them, step-by-step. Tips for making 'perfect' snowflakesThe key to a good snowflake is folding technique. Take time to fold your snowflakes as long the guides as accurately as possible. Scissors also play a key part. Finally, remember that no two snowflakes are alike! I your looks a little different from the template, don't worry. Unique is good!
Follow our easy video tutorials and use our unique Animal Snowflake template book on Amazon to make these beautiful decorations. A perfect craft activity for adults and children.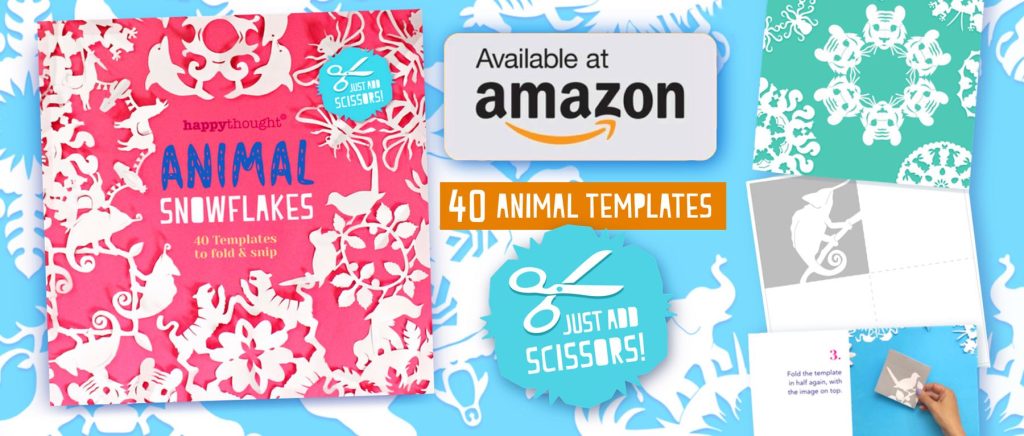 Paper snowflake cutting takes a little patience but you will love the results. Set aside time to enjoy the process. For all you perfectionists, remember that no two snowflakes are alike. If your looks a little different from the template, don't worry. Unique is good!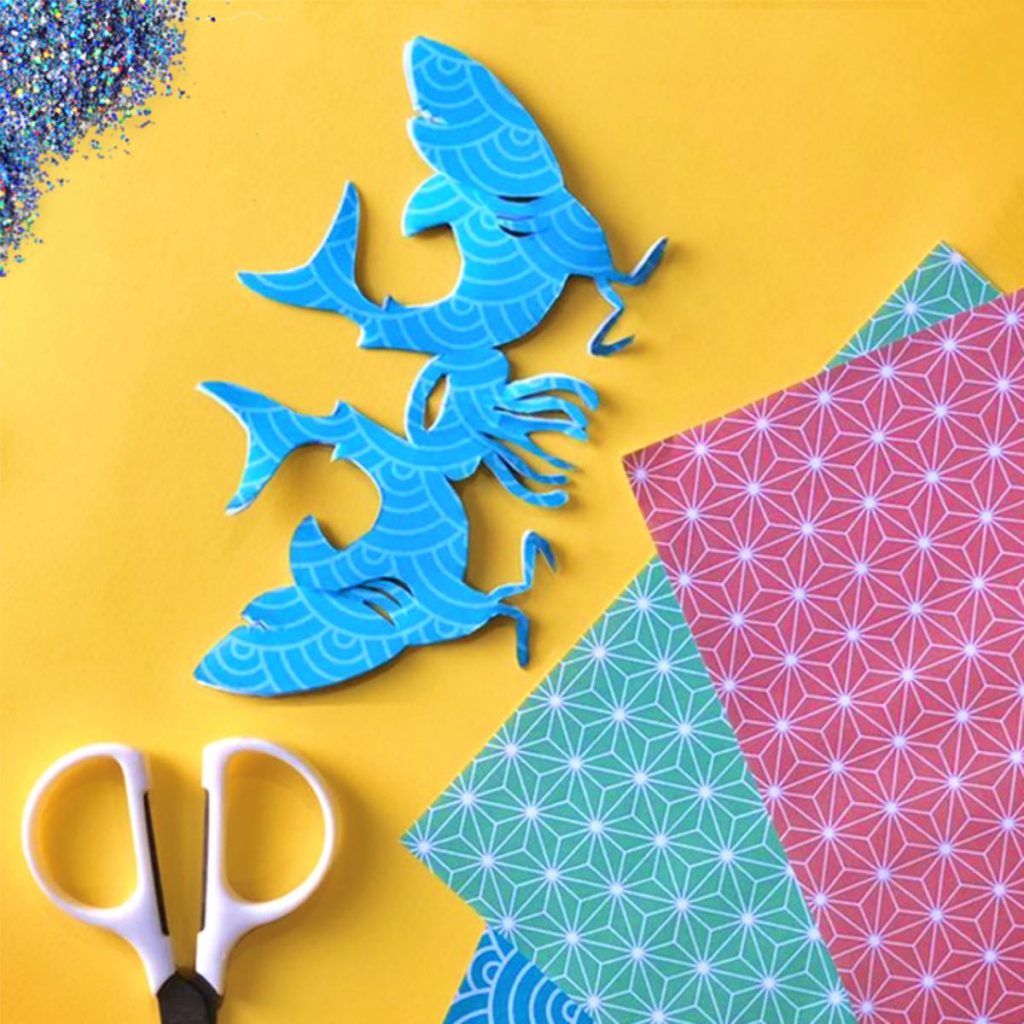 Contents of the Animal Snowflake instructions and template book
Welcome to Animal Snowflakes
You will need
Tips for 'perfect' snowflakes
Extra touches
Four pointed snowflake tutorial
Four pointed snowflake templates
Six pointed snowflake tutorial
Six pointed snowflake templates
DIY snowflake templates
40 Animal Snowflake decorations:
6 sided Snowflake templates:
Tiger head
Butterfly
Mouse
Squirrel
Dragonfly
Frog
Duck
Bunny
Chicken
Owl
Octopus
Turtle
Spider
Bat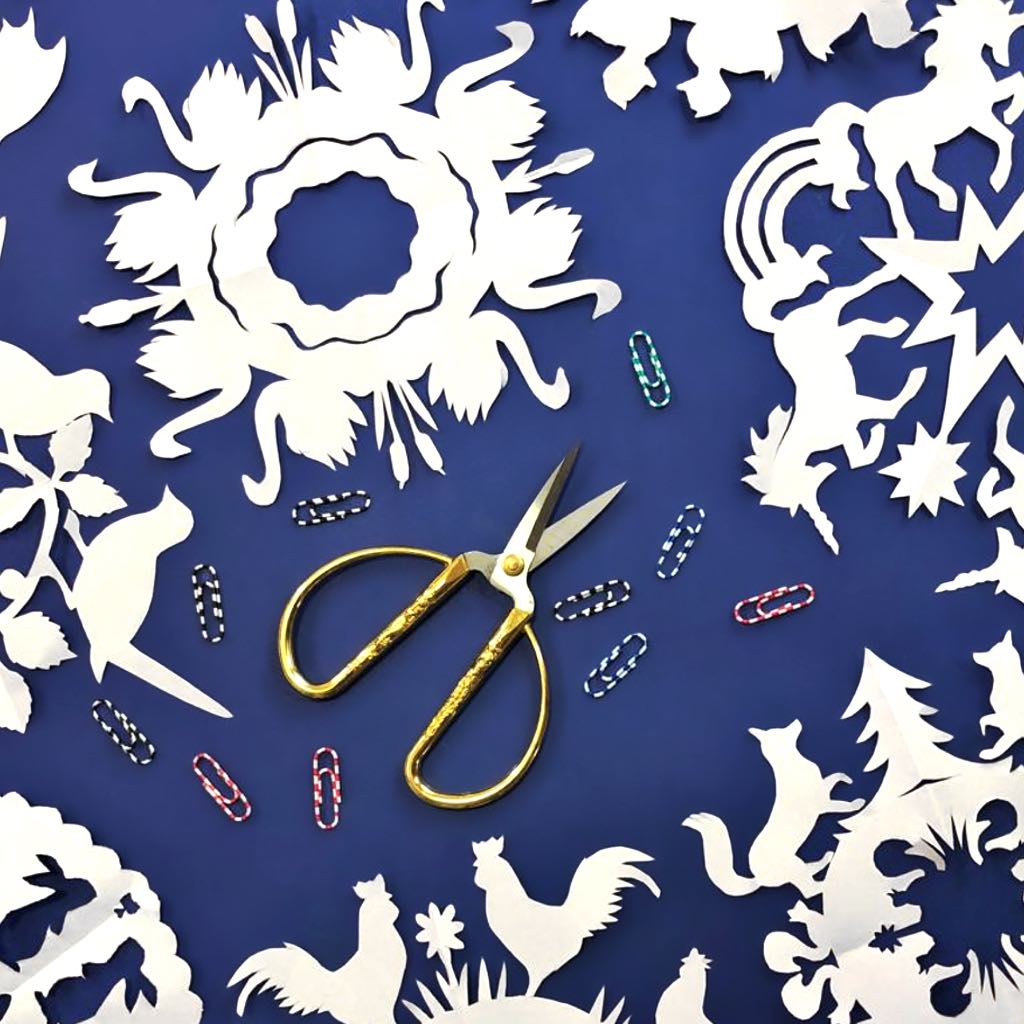 4 sided Snowflake templates:
Bird
Dog
Bee
Hare
Swan
Chickens
Snail
Spooky Cat
Fox
Deer
Dolphin
Crab
Shark
Polar Bear
Flamingo
Kangaroo
Llama
Chameleon
Zebra
Tiger
Giraffe
Gorilla
Panther
Elephant
Dragon
Unicorn
You might like all these other DIY craft templates: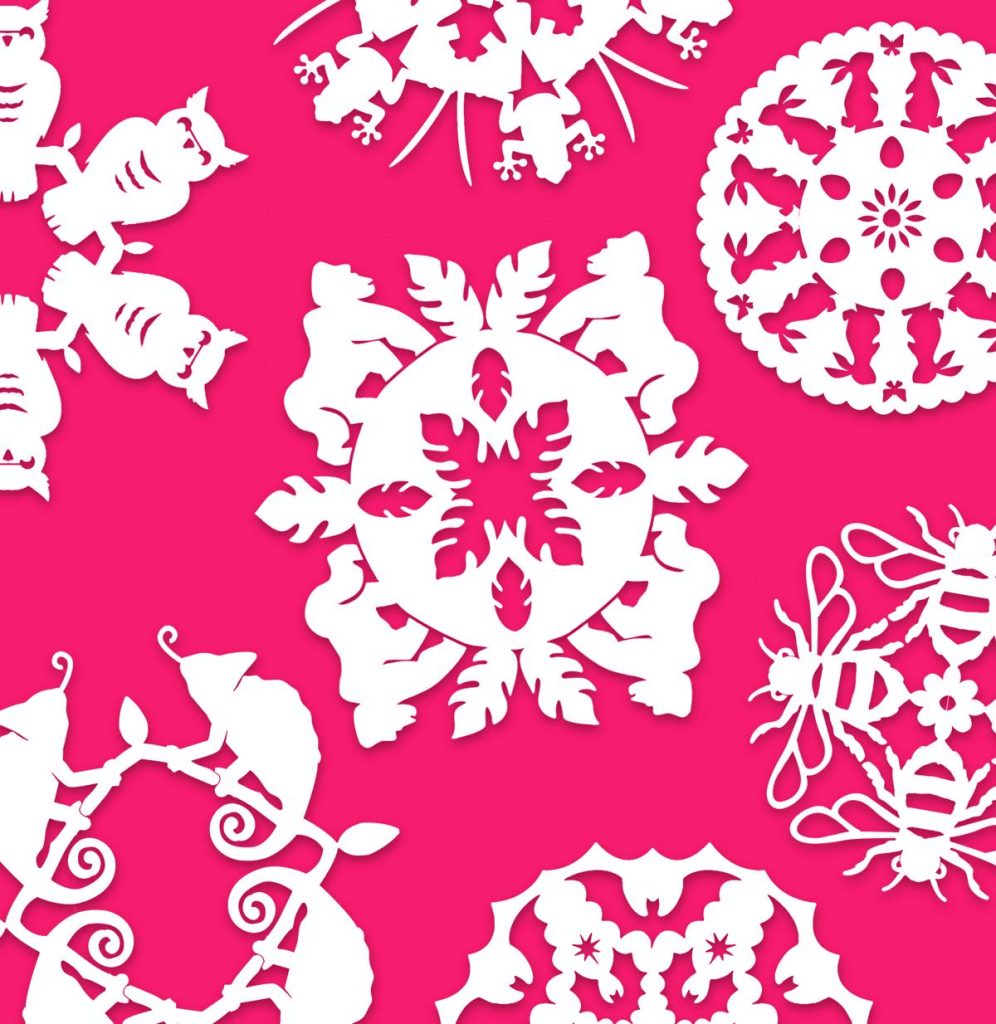 Check out some more Happythought snowflake templates, free for Happythought members. Also be sure to check out all of the other great printables and craft ideas in our Happythought CraftClub.