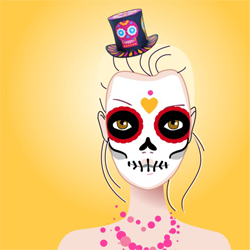 A step by step guide: Skull face paint tutorial
Step 1 White
Using a white face paint stick or palette and brush, paint entire face white, being careful not to get any in the eyes.
Step 2 Black
Using face paint, black eyeliner or black eye shadow, paint the sockets of your eyes black, creating a circle around each eye, then add an upside-down heart shape as your skeleton nose.
Next, line the inside of your lips where they meet, then add approx. seven vertical strokes, starting in the centre then working your way out, adding one on each side to keep it symmetrical. Sponge on a little shading under each cheekbone (you can use eye shadow for this) then define with a black line on either side.
Step 3 Red/Pink
Using facepaint or a lip pencil, carefully pencil then fill in a red flower around each eye. If you feel it would be easier you can do this step before adding the black.
Step 4 Yellow
Add a heart on your forehead.
Have fun with the embellishments and feel free to add your own touches. Glitter and crystals add extra 'wow'.
Step 5 Finishing touch
Top it off with a Happythought printable mini top hat! You can find the template and instructions in our Day of the Dead Printable kit.
This is a surprisingly easy and very effective look to create.
You will ideally need white, red, black and yellow face paints, but if you don't have face paints it's easy to improvise. Raid a make-up bag – regular black eye liner and lip pencils will work well.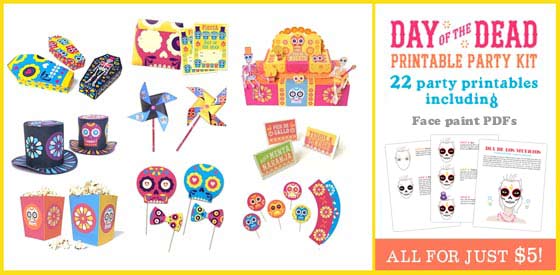 You can even make your own white base by blending 2 tblsp. shortening, 5 tsps. cornstarch, 1 tsp. flour and a dab of vaseline on a paper plate and applying to the face paint with a paintbrush or sponge. If you are having a Day of the Dead party, it's also a nice idea to print out these step by step instructions so that your guests can paint each other!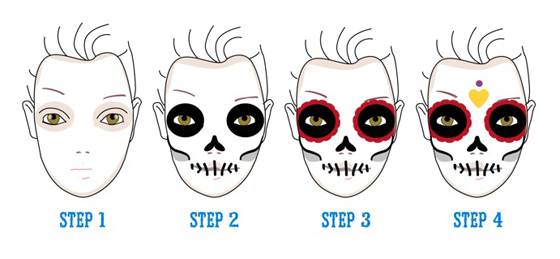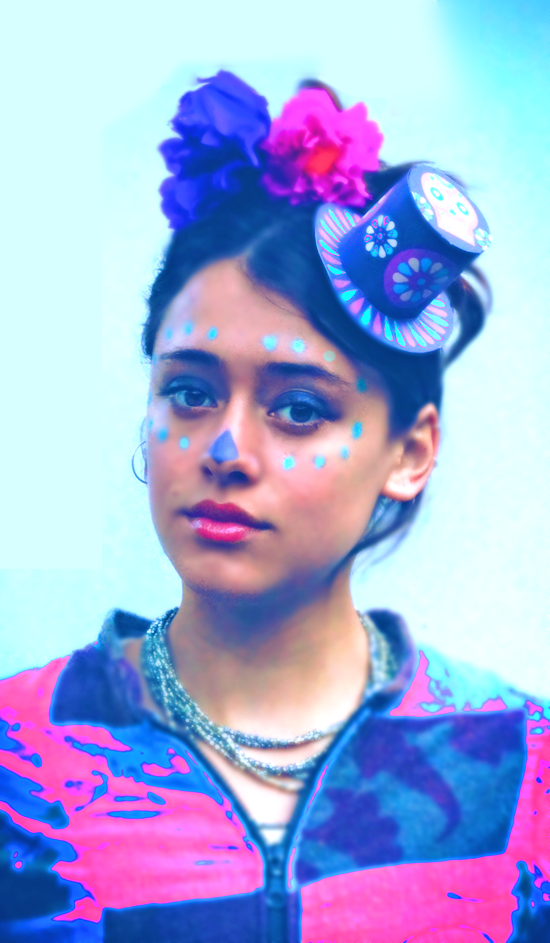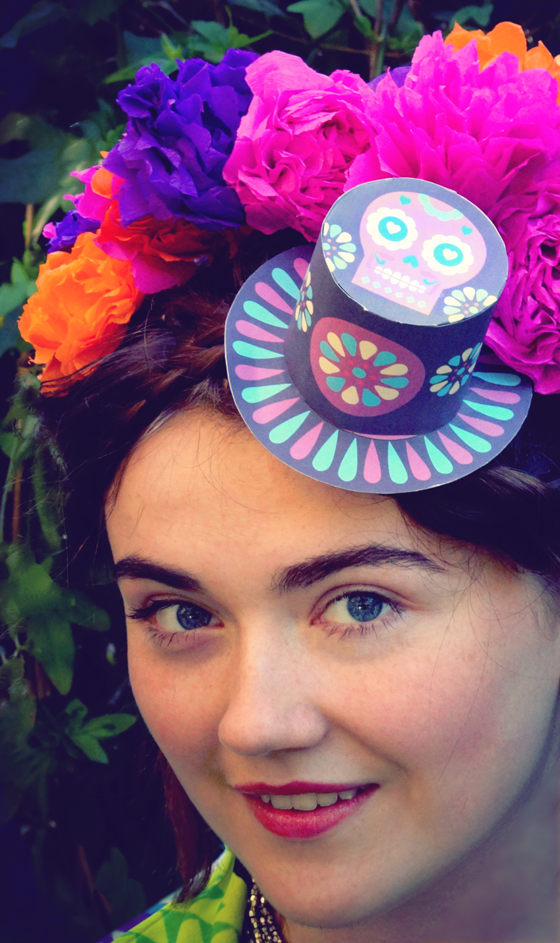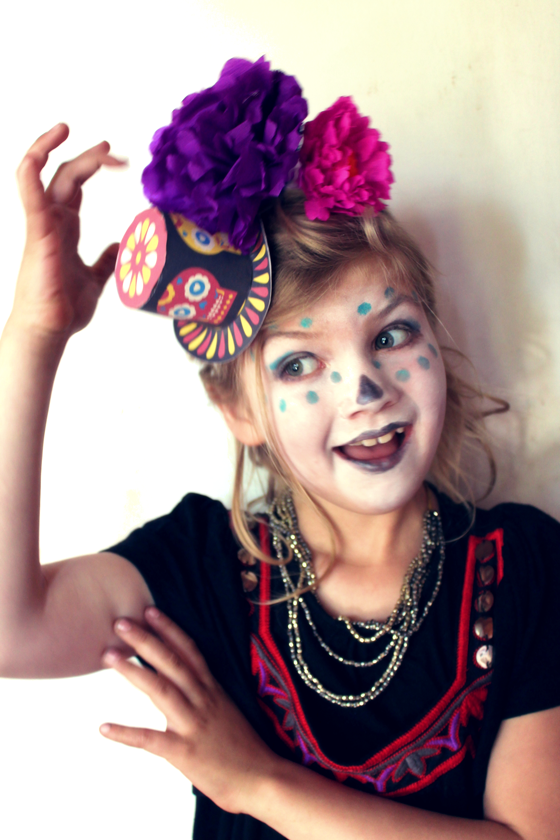 We hope you enjoyed our skull face paint tutorial! If so, please give us a little love; by liking us on facebook, pinning us on pinterest or following us on twitter. Thank you!