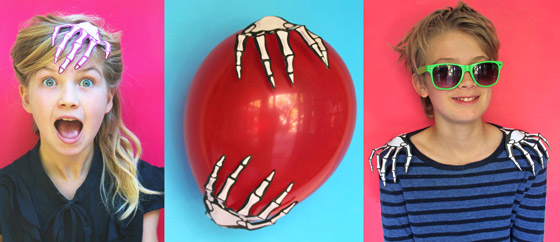 Halloween dress-up ideas: 3 paper skeleton hand designs for decorations and costumes!
Download, print and make your own spooky 3D Halloween paper skeleton hand. Templates, photos and simple homemade costume ideas below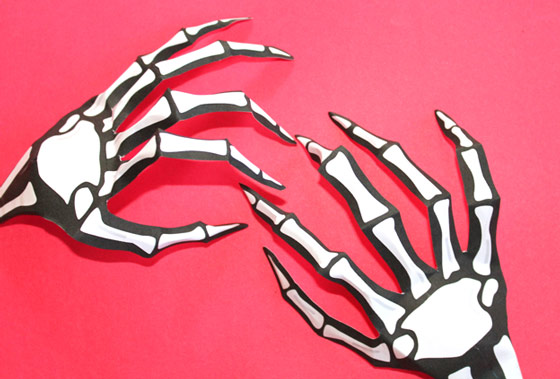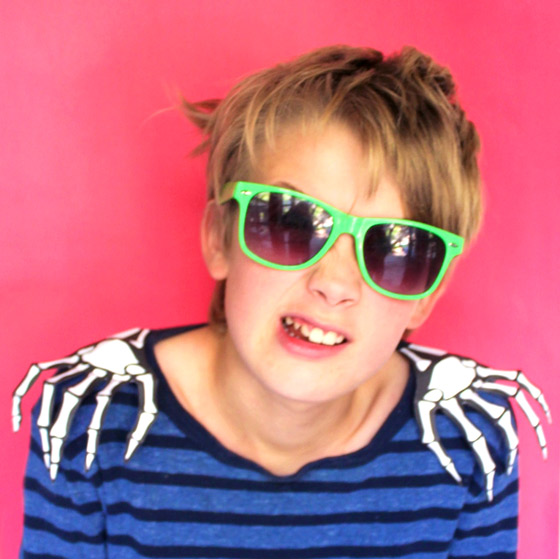 Wear a skeleton hand as a spooky head piece, a pair as creepy shoulder epaulettes, or use them as part of your Halloween decorations around the home!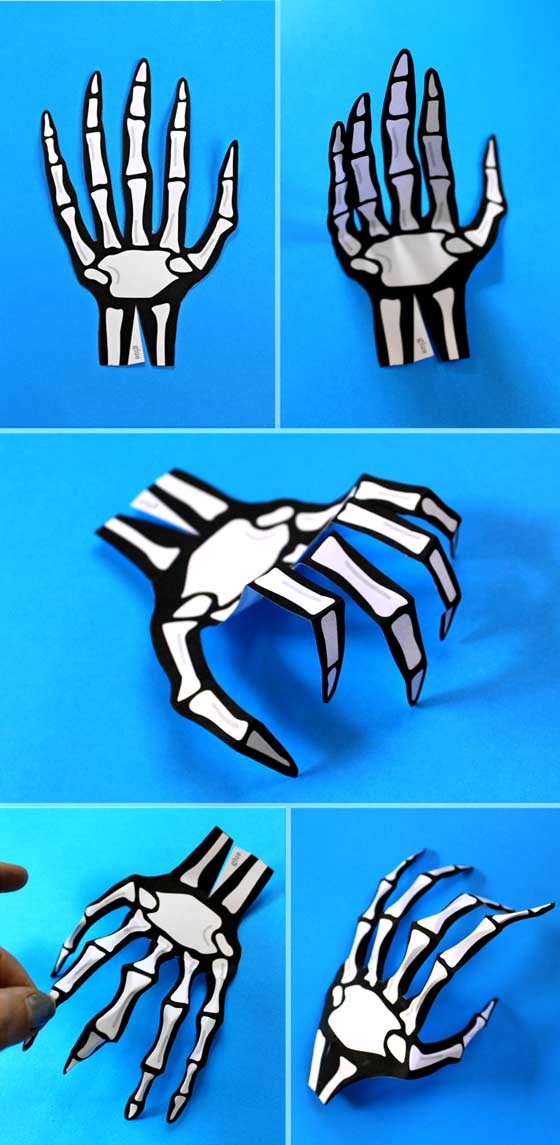 How to make your own Halloween skeleton hand
To make your skeleton hands you will need scissors and a glue stick, plus a bobby pin or tape to attach.
Step 1
Print and cut out the paper skeleton hand templates.
Step 2
Fold up the bottom of each finger up as shown. Fold the thumb base joint downwards.
Step 3
Fold each joint downwards.
Step 4
Fold along the center of each finger by pinching between the joints
Step 5
Glue wrist panel and fold in sides
Step 6
Attach to hair with a bobby pin, or on shoulders with double-sided tape. you can also use your hands as decorations around the house. Have fun!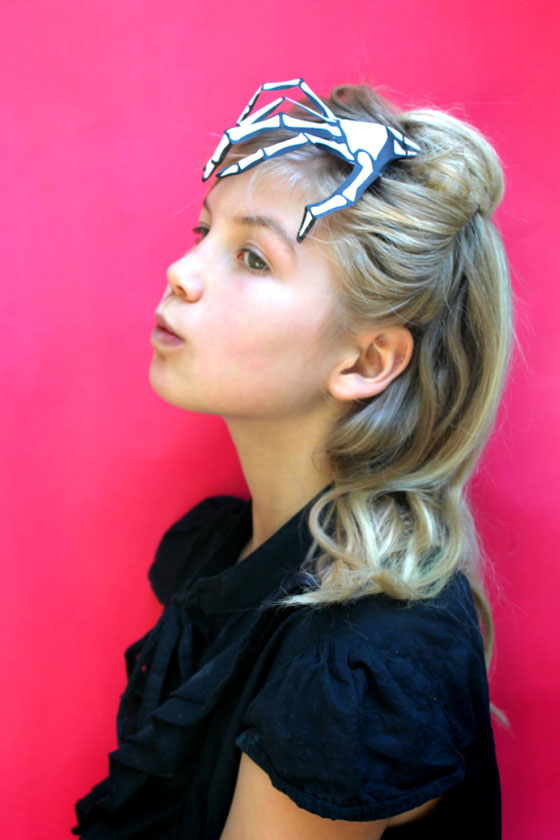 Free printable skeleton hand templates: Halloween party accessories!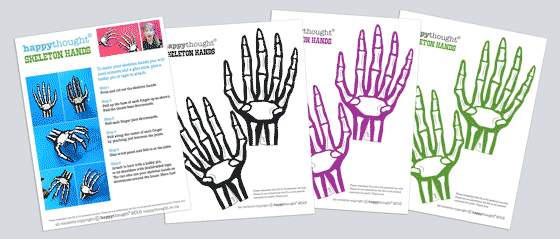 Click here to download you free instruction sheets and templates
---
Check out these exciting crafts and activities. Wow your friends at you next party with our anti-gravity Birthday cake. Fun class activities such as color in animal fact sheets and Halloween ornaments are easy to make. All our craft activities come with step-by-step instructions.
---
We hope you enjoyed Happythought's paper skeleton hand dress up idea! If so, please give us a little love; by liking us on facebook, pinning us on pinterest or following us on twitter. Thank you!