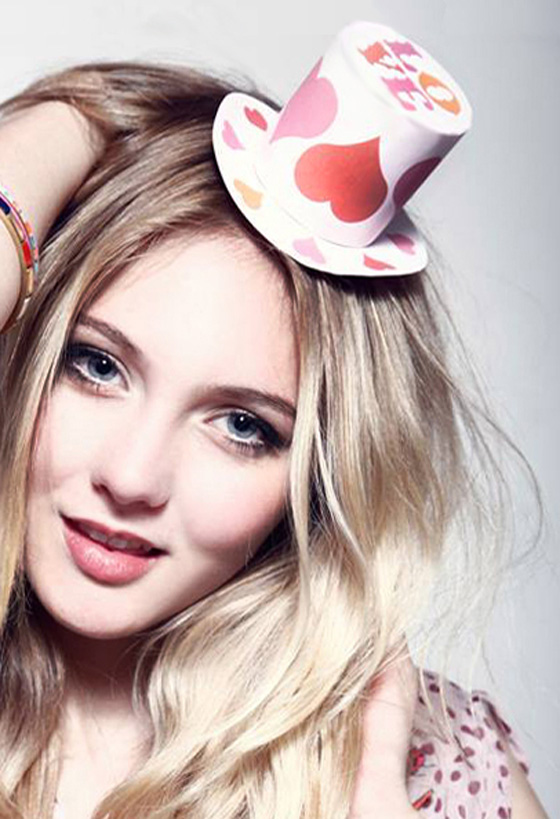 Fill the world with love: St Valentines Day heart top hat
Wear a St Valentines Day hat on your head with this darling little top hat template. Download, print and make instantly, this love number for a party or a special night of love and romance. Watch the video tutorial below to see how easy the hats are to assemble.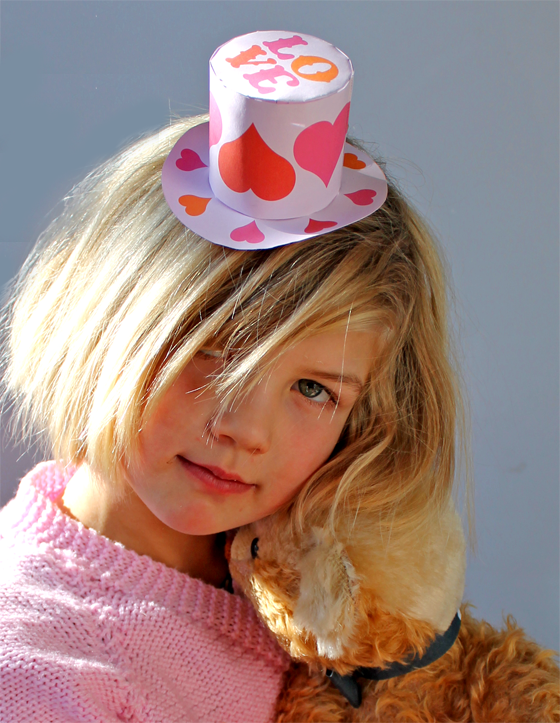 St Valentines Day hat printable PDF templates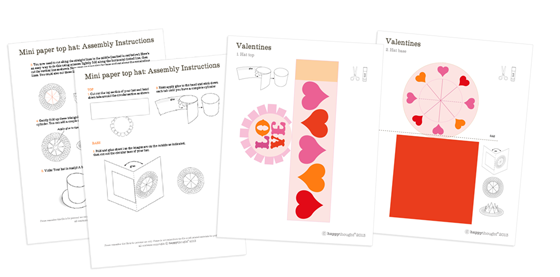 Did you know?
The red rose was the favourite flower of Venus, goddess of love.
More than thirty-five million heart-shaped boxes of chocolate are sold on Valentine's Day each year plus eighty percent of Valentine's cards are purchased by women.
Try out our craft blog, el dia de los muertos activity ideas and worksheet craft templates plus all the great craft activities available in our CraftClub (be a Happythought member).
Be sure to check out Happythought's mini paper top hat set!
For your next party or dress up fun try a different look this time. Here are some mini top hats to inspire you: A smooth black top hat, victorian Steampunk style, shake it with a bit of Burlesque and the must hat for any bunny tea party, the Madhatter. Be the ring master with a circus top hat, go with a St Patrick's Day lucky hat and Halloween bug hats will get you you noticed at any event!
More mini top hat templates to try:
See more craft ideas on our blog. We hope you enjoyed learning how to make a mini mad hatter top hat! If so, please give us a little love; by liking us on facebook, pinning us on pinterest or following us on twitter. Thank you!