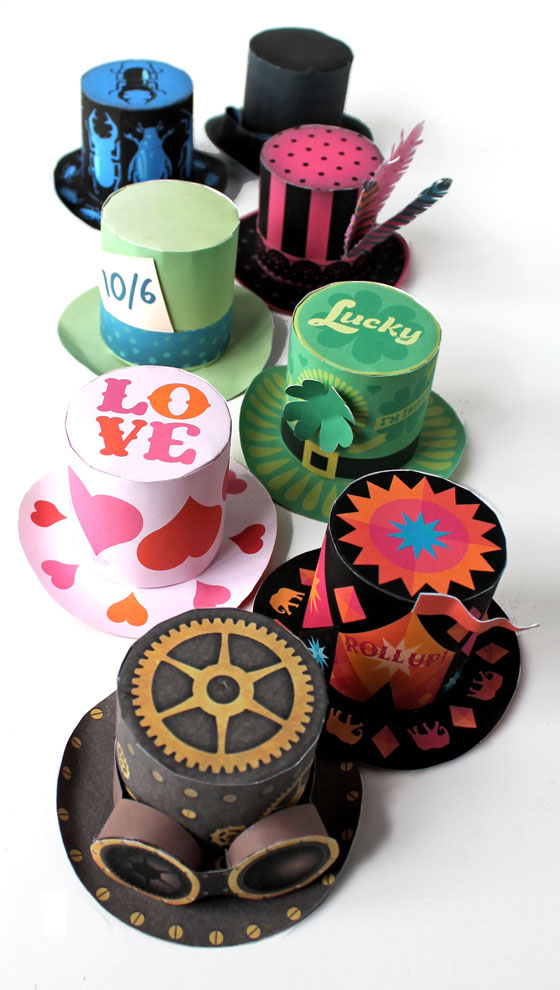 8 mini paper top hats for all occasions: Easy craft creations for you to make and wear!
A classic black top hat, a Steampunk top hat, a Burlesque number, a Circus ring master's hat, a lucky St Patrick's day hat, a Valentine's day hat , Mad Hatters mini top and a spooky Bug Halloween hat.
Click here to buy all the templates for the Mini top hat set


Happythought mini paper top hats – a brief history:
When I first set my heart on wearing a mini top hat I had a few hurdles to overcome!
Firstly, the party was that day, secondly a quick trip to the local shops turned up nothing satisfactory, thirdly, I'm not a big one for sewing and didn't have the know-how or supplies to make a fabric hat.
Fun party paper top hat templates

Then the idea struck to make a paper top hat. I made up a quick maquette, then got to work on the design on my computer, finally printing out my little burlesque creation. A few snips and the wave of a glue stick and a darling little hat was ready. I secured it safely to my head with a bobby pin and was good to go.
When my fellow party goers saw my handy work I was swiftly commissioned to print and make two more. And so we set off to the party feeling dandy and in high spirits and it's safe to say the hats were a big hit at the party.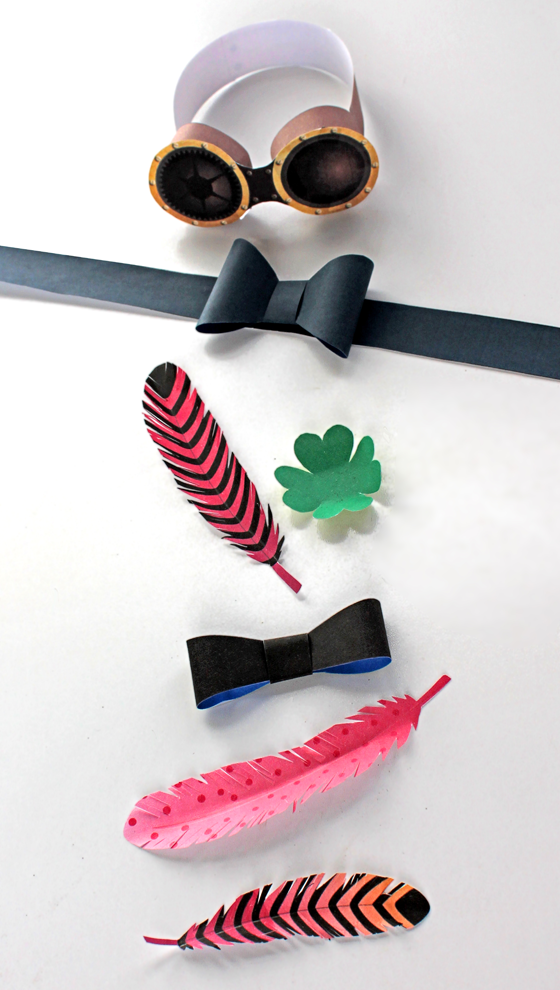 We've put together this collection of terrific little top hats to have you ready for the party or for any fun occasion in no time!
We have spent time to make sure the hats are quick, easy and fun to make, and all you will need is a printer, scissors, a glue stick and sticky tape.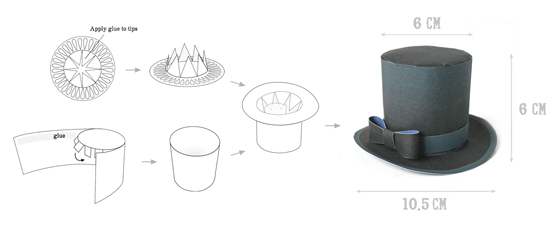 ---
Mini paper top hats: Buy the whole top hat pack today. To read more details just click here!
A classic black top hat, some Steampunk style, shake it with a bit of Burlesque and finally the perfect hat for any tea party, the Madhatter. St Valentine's Day, St Patrick's Day, a circus top hat and a Halloween bug hat.
Download the 8 fantastic mini top hats templates to make and wear from our shop. All 8 templates are just $5.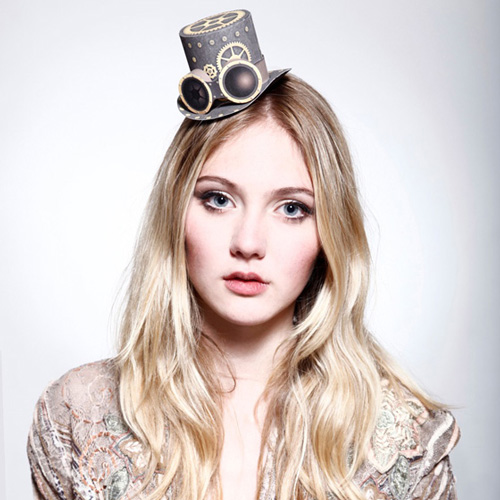 You can see more photos of the mini top hats on our paper couture top hats post here – https://happythought.co.uk/craft/printables/mini-top-hats/paper-couture
We hope you enjoyed our mini paper top hat templates. If so, please give us a little love; by liking us on facebook, pinning us on pinterest or following us on twitter. Thank you!