These Day of the Dead ideas are inspired by the colorful imagery of Dia de los Muertos or the Day of the Dead. This holiday is not a sad or morbid occasion – rather a festive, family-centred celebration of friends and relatives no longer with us, reflecting the openess and acceptance in Mexican culture of death as an integral part of life.
Celebrate in style with some fun and simple ideas for Day of the Dead or el Dia de los Muertos
This year we have put together a Day of the Dead craft activity pack featuring 5 El Dia de los Muertos activies for homeschool, club or classroom. There over 40 PDFs worksheets to download and print for just $5.

Our Day of the Dead party templates pack brings together some of the imagery and principal influences of Day of the Dead to create a small taste of a very big festival.
Crafts have a strong tradition in Dia de los Muertos festivities and we have also put together some video tutorials – showing how to make papel picado and beautiful decorative paper flowers – which will compliment your Day of the Dead printables.
What is el Dia de los Muertos, how is it celebrated and why? Find out more here.
30 Day of the Dead ideas
Day of the Dead cat mask
Russian Doll Day of the Dead garland
How to make a paper flower headpiece
Easy to make Butterfly Papel Picado
Free printable Mexican food signs
How to make Cactus Cupcakes
Easy to make papel picado calaveras
7 Free printable 3D Calavera masks!
How to make papel picado
How to make an Ofrenda
Mexican paper flowers tutorial
Day of the Dead games
Easy skull face paint tutorial
Day of the Dead food
Day of the Dead drinks
How to make Pico de Gallo
How to make Spicy Mulled Wine
How to make Guacamole
How to make Spicy Popcorn recipe
How to make Pan de Muerto
Day of the Dead Cocktails
How to make Spicy Chocolate Cupcakes
How to make Mexican Orange Granita
Day of the Dead activity table
Free printable signs: Food & Drink
Non alcoholic party drinks
Day of the Dead party advice
Day of the Dead glossary
Day of the Dead vocabulary ideas
What is Day of the Dead?
Popular spicy food ideas include sopapillas with chilies, curried banana soup and pico de gallo.
If your are on Pinterest or are looking for even more Day of the Dead ideas take a look at our Day of the Dead pin board.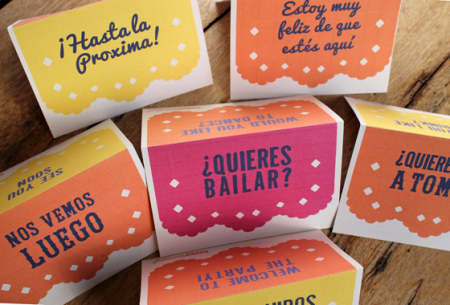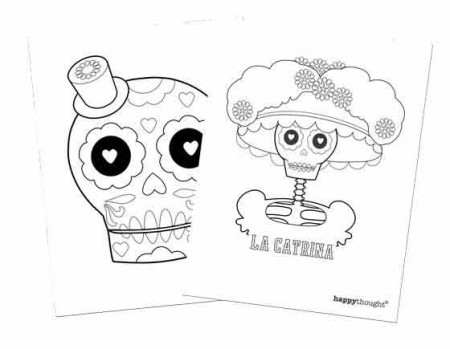 See more craft ideas on our blog. We hope you enjoy your liked some of our Day of the Dead ideas. If so, please give us a little love; by liking us on facebook, pinning us on pinterest, google or following us on twitter. Thank you!