Make your own flower headpiece for your next Cinco de Mayo celebration or costume party!
Make this fun Frida Kahlo inspired paper crown made of flowers for Cinco de Mayo! All you need is Happythought flower templates, paints, scissors, a glue stick and tape. Get creative and don't be scared to use all your favorite colors and textures.
Beautiful Cinco de Mayo paper flower crown or headpiece: See step-by-step instructions below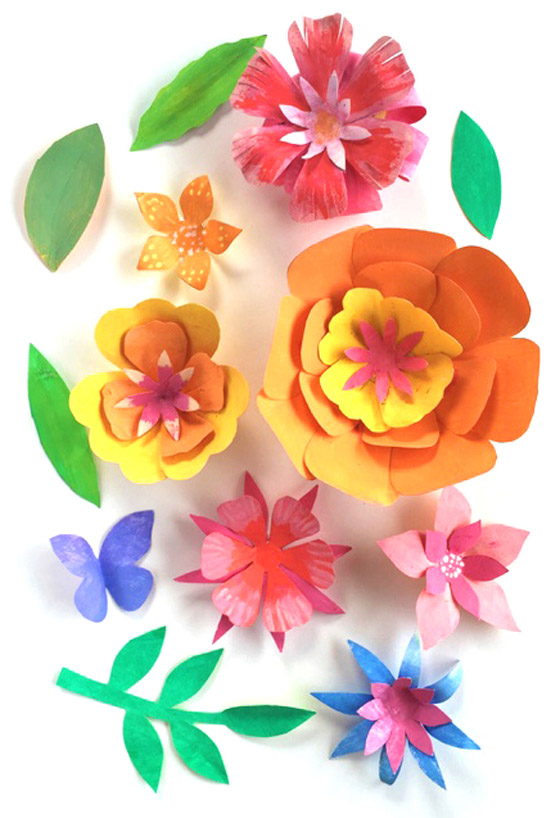 Stage One – Painted paper flowers
Step 1 – Print out your flower templates on to approx. 120gsm card stock and paint them with bright colors. Do not worry about going over the lines!
Step 2 – Don't forget to paint on the reverse of the paper too. You can cover the whole page with paint. Try mixing colors and adding stripes or spots.
Step 3 – Once your flowers are dry carefully cut them out. Trim slightly inside the black outline.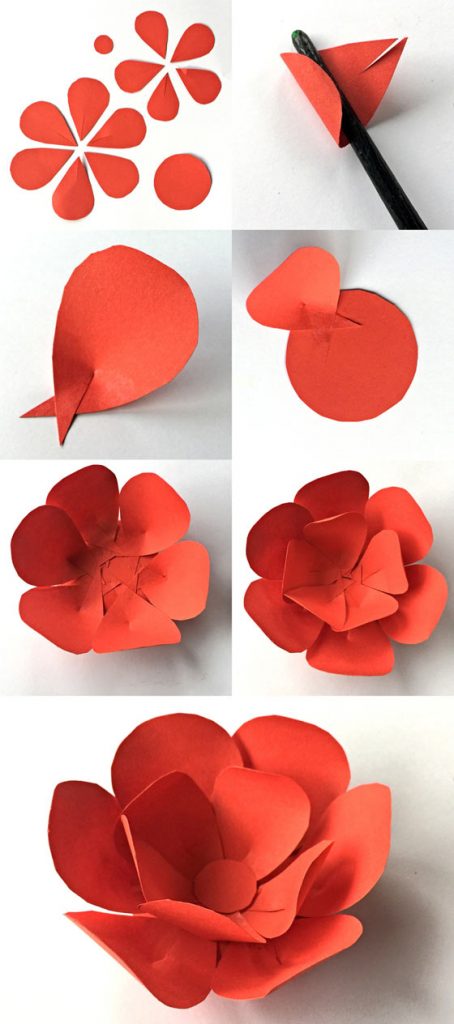 Step 4 – Curve the petals by wrapping them around a pencil or paintbrush.
Step 5 – Combine different shaped flowers together to make beautiful blooms!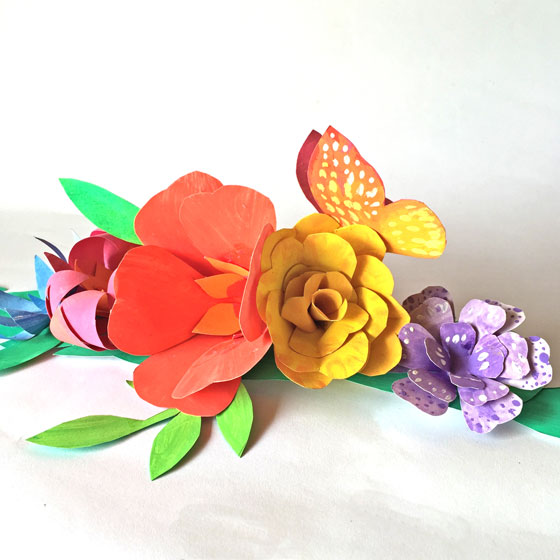 Stage Two – Making your paper flower crown
Step 1 – Print out and paint your flower crown headband.
Step 2 – Gather up your paper flowers.
Step 3 – Use a hat to give you the right curve while arranging the flowers on your headband. Tape the hat and the band in place. (Alternatively you can stick the flowers directly onto the paper band while you wear it.)
Step 4 – Starting from the middle with your largest flower, attach your flowers to the headband using glue or tape.
Step 5 – Don't forget to add leaves and maybe a butterfly!
Step 6 – Carefully un-stick the band. Your beautiful flower headpiece is ready to wear!

Flower crown: tips for attaching flowers to your headpiece
We used a roll of masking tape on the back of each flower (see above). That way it is easy to reposition your flowers if you need to! Once you are happy you could add some glue to make them more secure.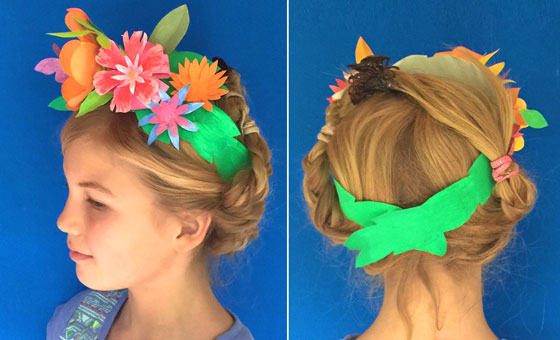 Wearing you headpiece
Once you are happy with the position the headpiece, wrap the paper leaf strips around your head and fasten at the back with glue or sticky tape as shown. You look amazing!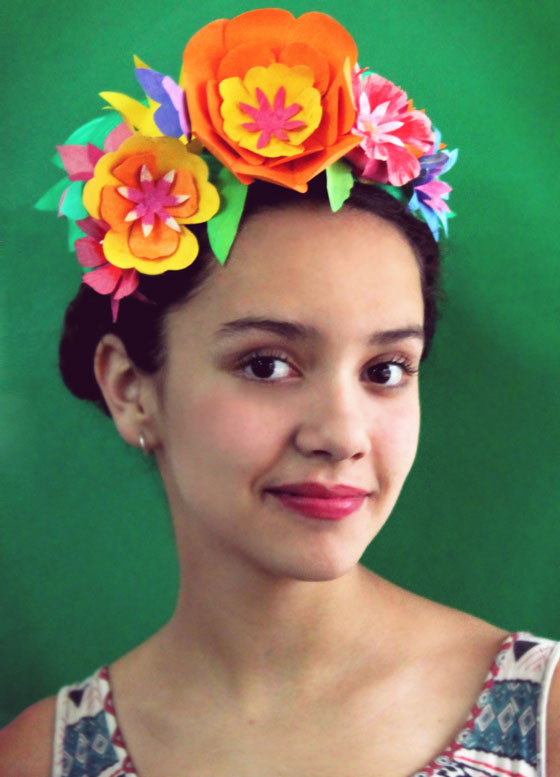 We love printable crafts of all sorts here at Happythought. These are just a few of our favourites – Print and make a lucha libre mask, como hacer una mascara de lucha libre, facepaint a lucha libre mask and an adorable Mother's day decoration.
Try out these craft ideas:
We hope you enjoyed our make a paper flower crown or headpiece tutorial! If so, please give us a little love; by liking us on facebook, pinning us on pinterest or following us on twitter. Thank you!