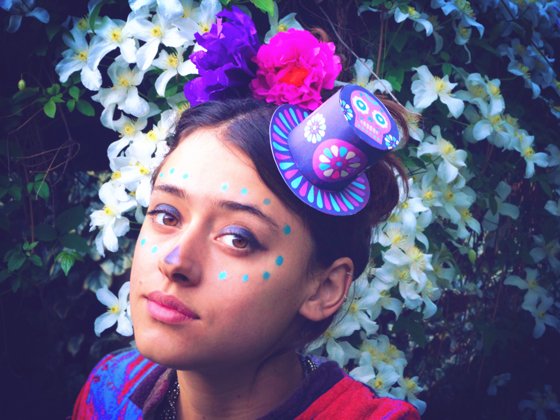 Day of the Dead paper flower headpiece: Instructions and photos!
We spent a fun afternoon making floral headpieces for the upcoming Day of the Dead celebrations.
We had some friends over for lunch, and using this paper flower tutorial video we showed our guests how easy it is to make the flowers.
Once we had a table full of flowers we joined the pipe cleaners together to make a circular crown, and twisted some on to a hairband.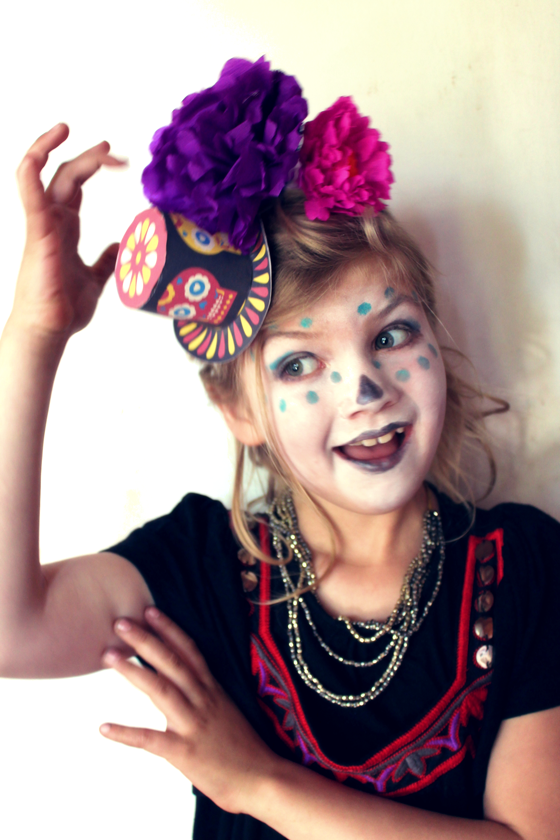 Calavera face paint tutorial for Dia de los Muertos
We also tried out some Calavera face paint – from a very wearable look for Canela to a more traditional face paint for Missy but still very easy and completed in just a few minutes.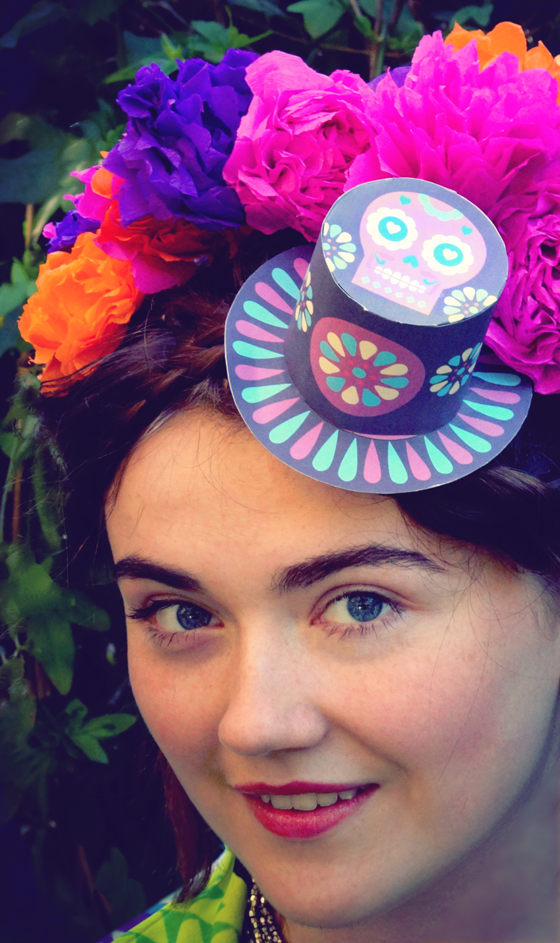 Eleanor decided to go for more of a Frida Kahlo look. We topped off all three floral headpieces with a Calavera mini top hat which is part of our Day of the Dead printable party kit. For some more info on Frida Kahlo. the artist, life and works visit artsy.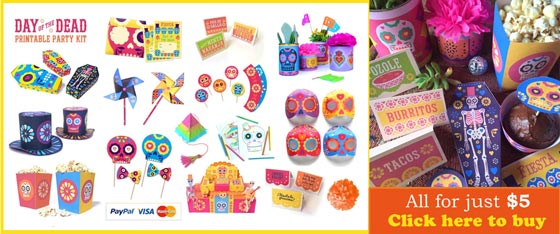 We hope this inspires you to try your own Calavera look!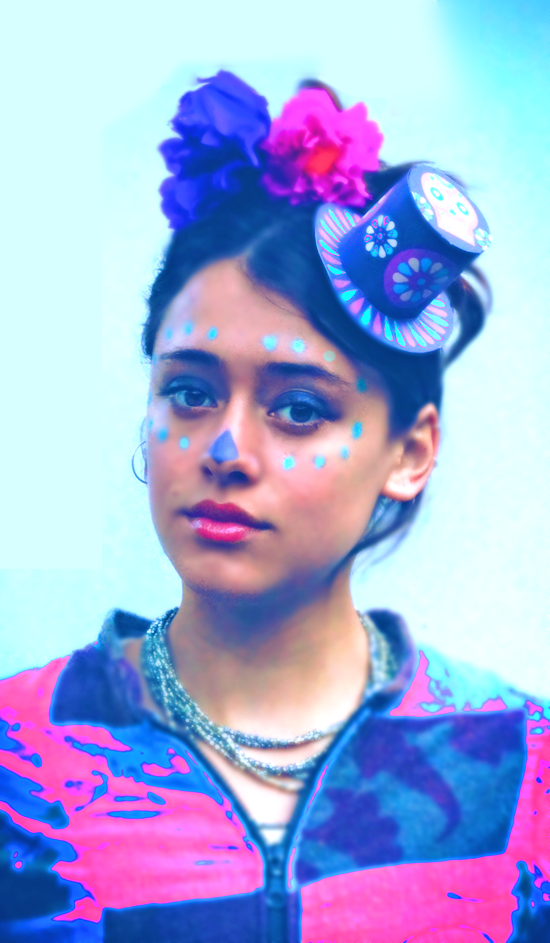 How to make a paper flower headpiece!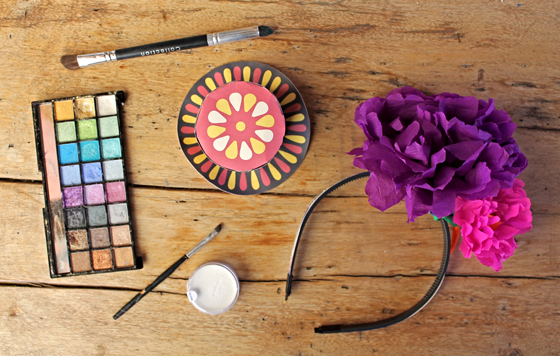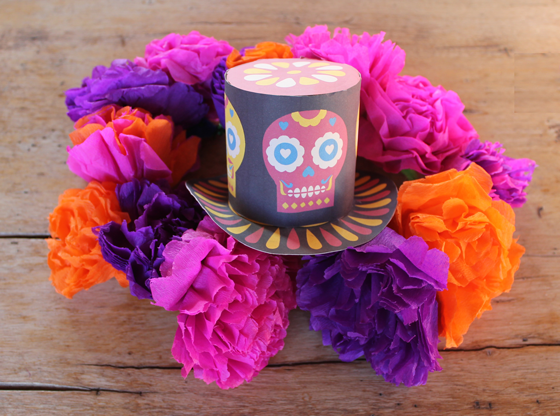 Canela and Eleanor were photographed by our good friend and talented Chilean Artist Rodrigo Antonio Mesa Ramirez
We hope you enjoyed our make a flower headpiece tutorial! If so, please give us a little love; by liking us on facebook, pinning us on pinterest or following us on twitter. Thank you!