All you need is a fleecy hoody to up-cycle into this cosy DIY Sloth outfit or costume. A few snips and stitches and you will be ready for full Sloth mode.
No worries, no hurry, this is an easy craft for all ages and surprisingly quick and easy to make.
It is a good idea to use a hoody top a little larger in size, so that the hood and sleeves are nice and slouchy.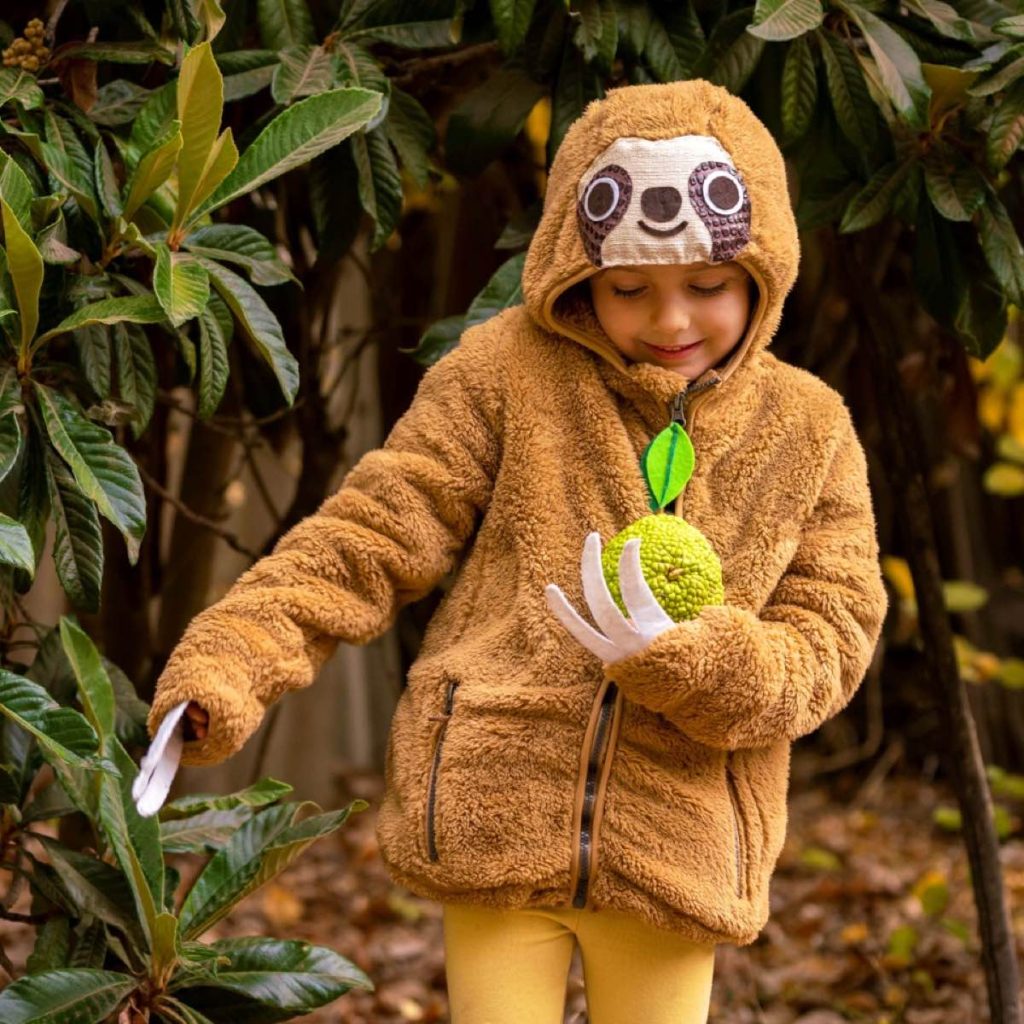 This craft is featured in Happythought book Sloth Crafts by Ellen Deakin of Happythought. You can find a detailed tutorial and template for this project there, along with lots more sloth themed craft tutorials and templates!
If you love sloths you can find more fun sloth crafts and ideas in Sloth Crafts, available at Amazon, Barnes and Noble, Target, Waterstones and all good book shops now!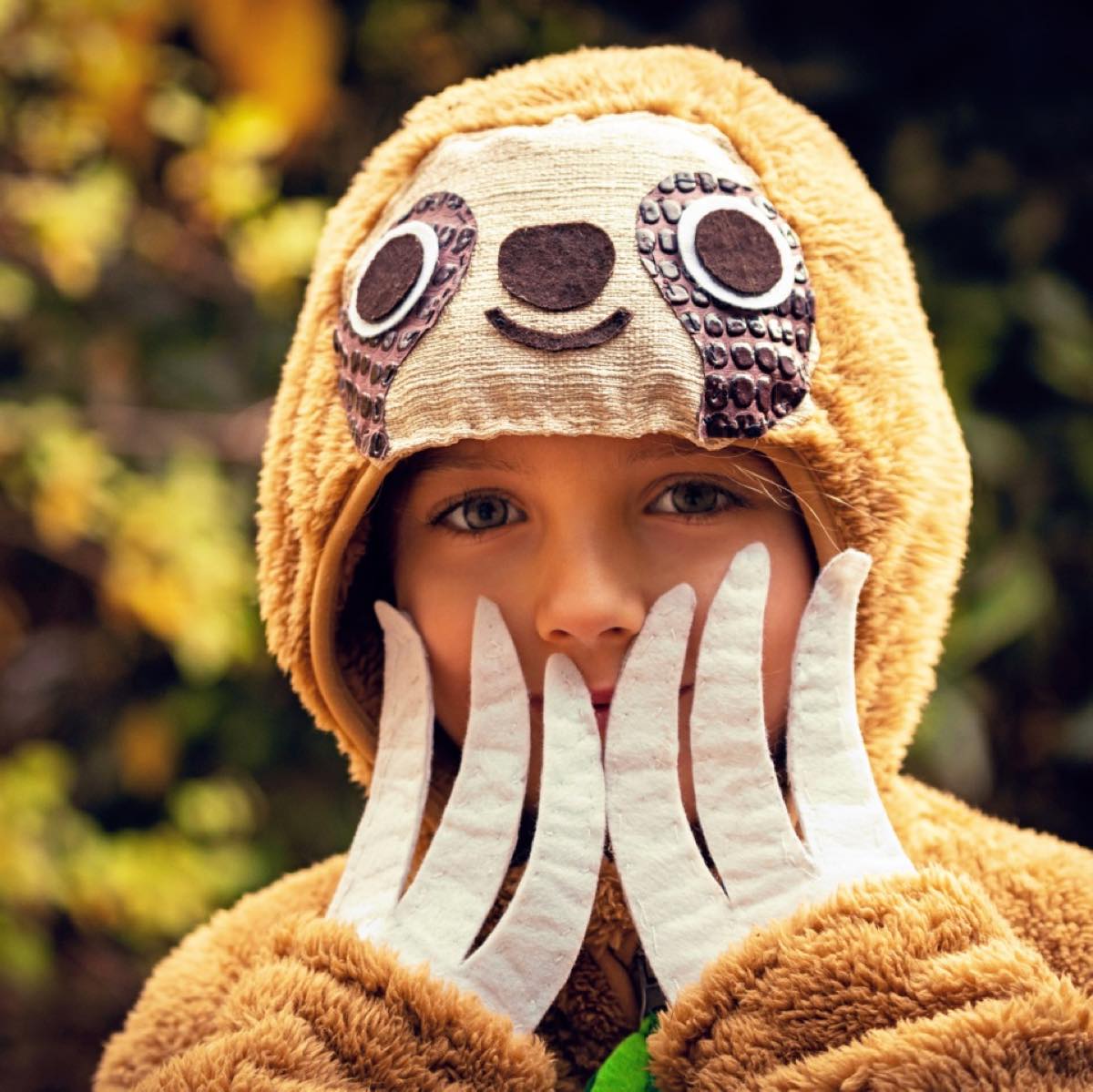 How to make a DIY sloth hoody:
You will need: A hooded top, scrap fabric, scissors, felt in various colors (brown, black, green and white), stiff felt for claws and a needle and thread.
Step 1
Use the template in the Sloth Crafts book, or draw your own. Cut out the shape of your sloth face from a scrap of cream material, leaving a 5mm margin.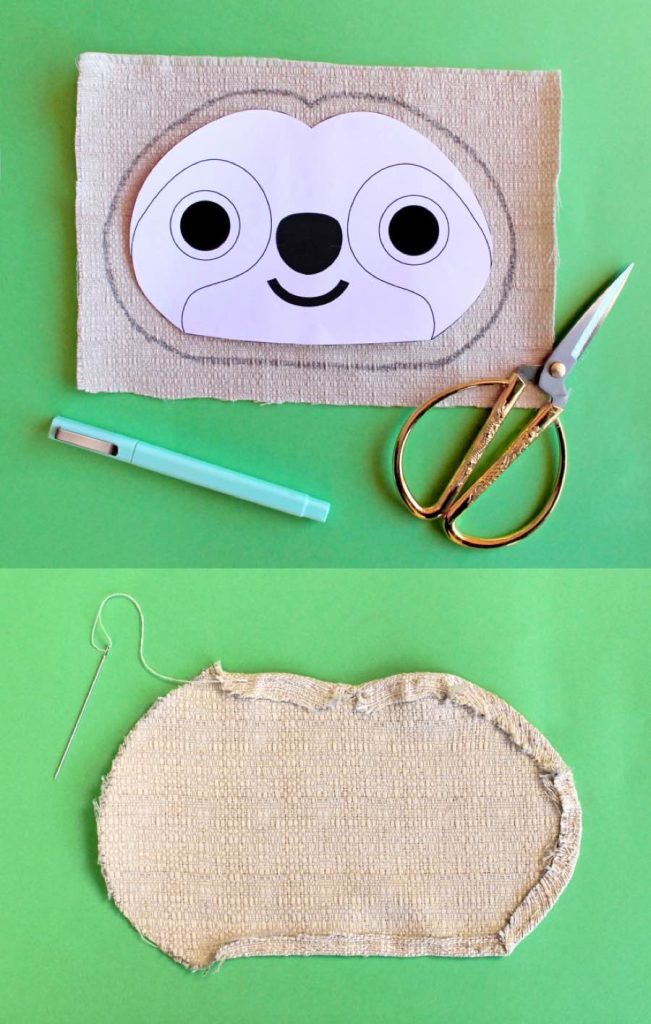 Step 2
Next cut out the eyes, nose and mouth from felt and scraps of fabric for underneath the eyes.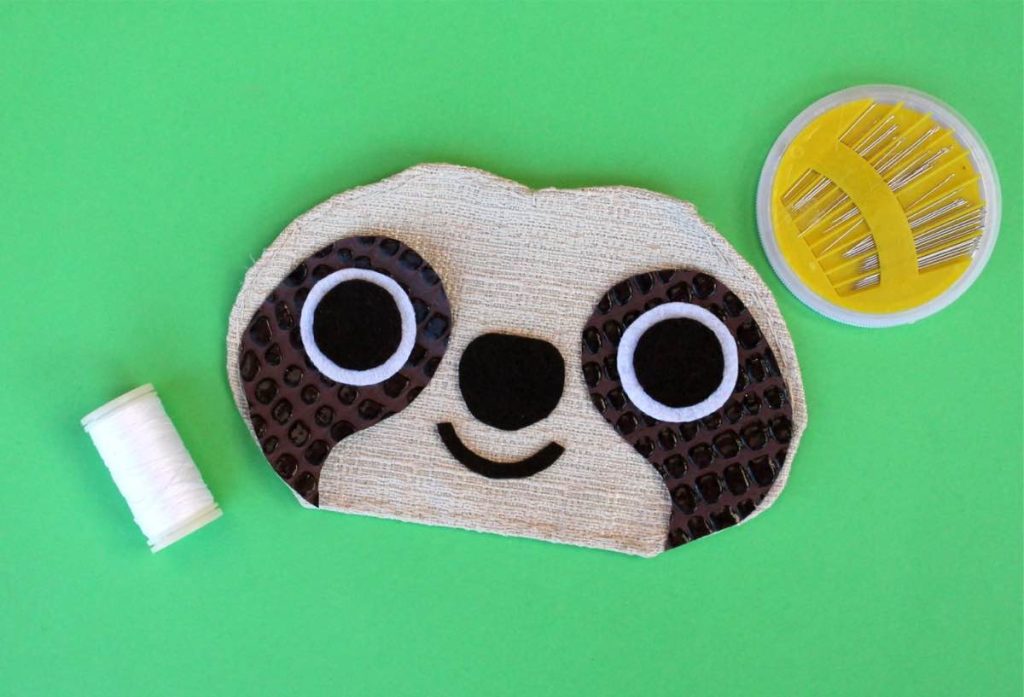 Step 3
Stitch the eyes together as shown
Step 4
Sew all the elements in place on to the face of your sloth.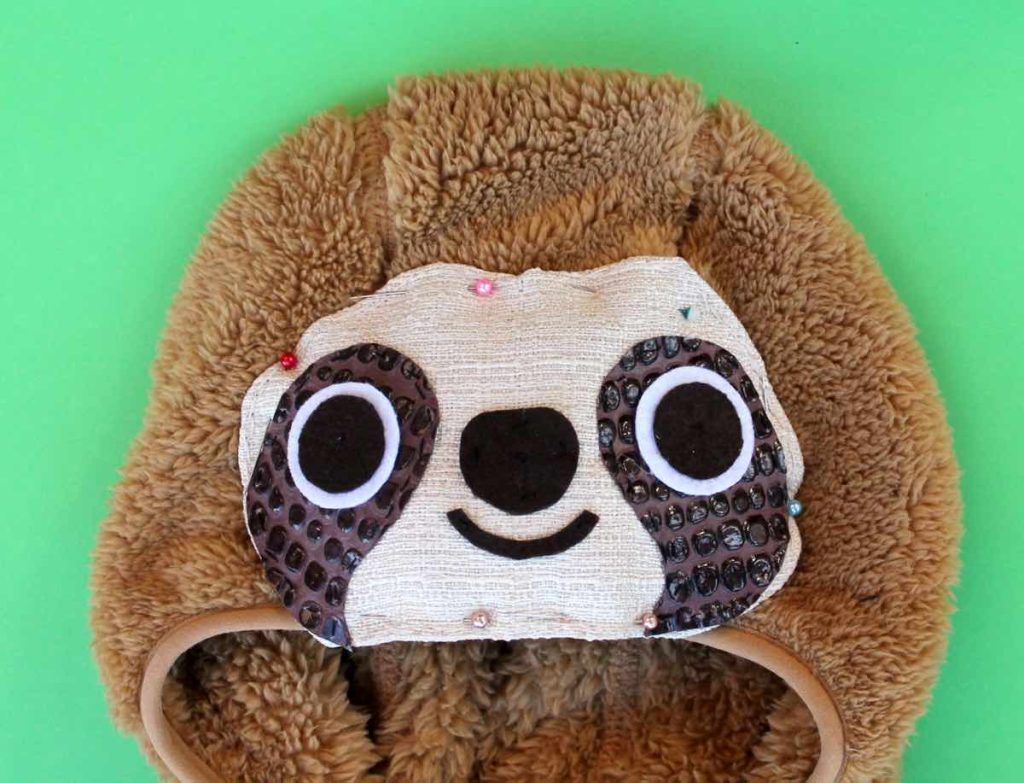 Step 5
Pin the sloth face to the hood of your top as shown. Once you are happy sew in place.
Step 6
Cut out 4 sloth claws from stiff felt, using the templates at the back of the book as your guide.
Sew them together to make two claws.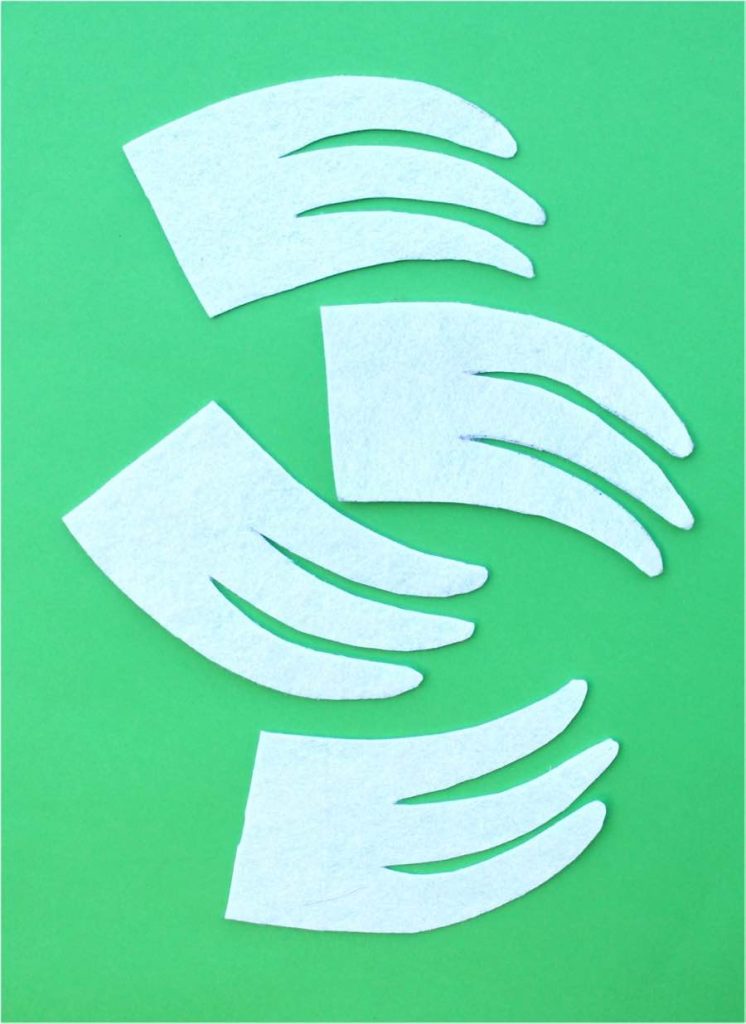 Step 7
Attach the claws to the inside of each sleeve to create your claws.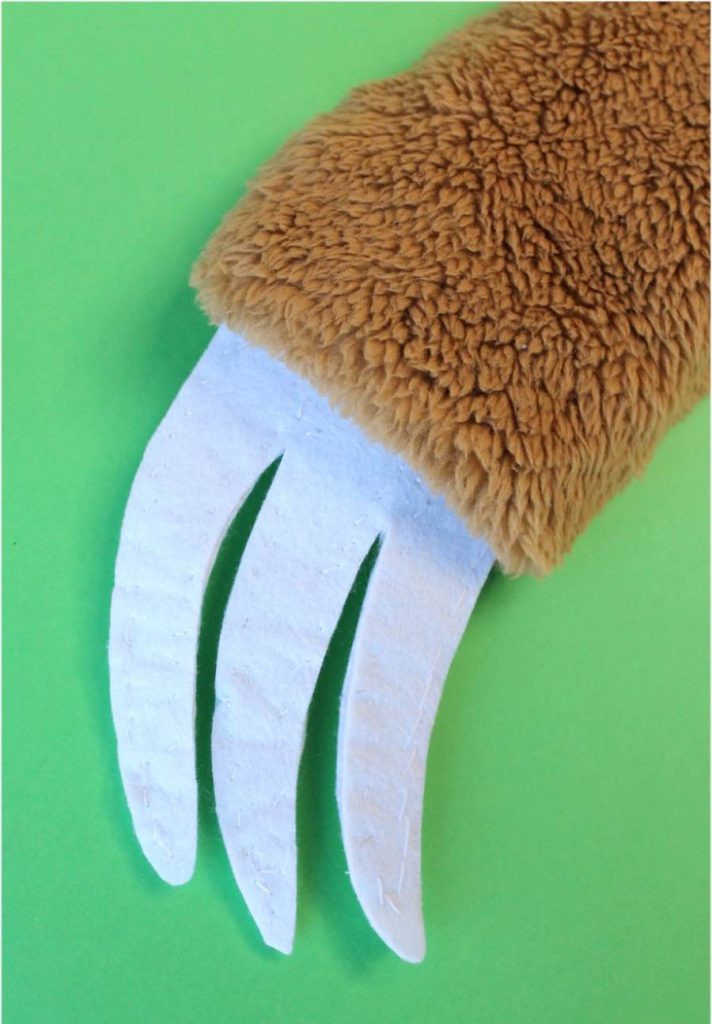 Step 8
Cut out two leaves from the green felt and attach them to the zip of your top.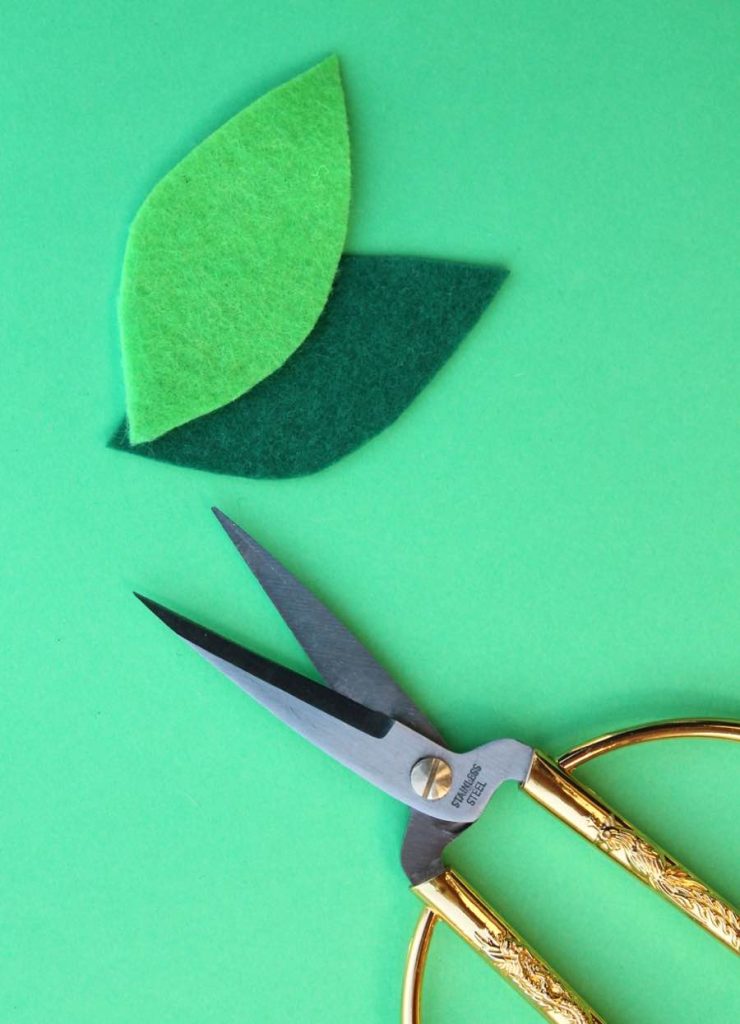 Step 9
Hooray, your Sloth DIY hoody is ready to wear!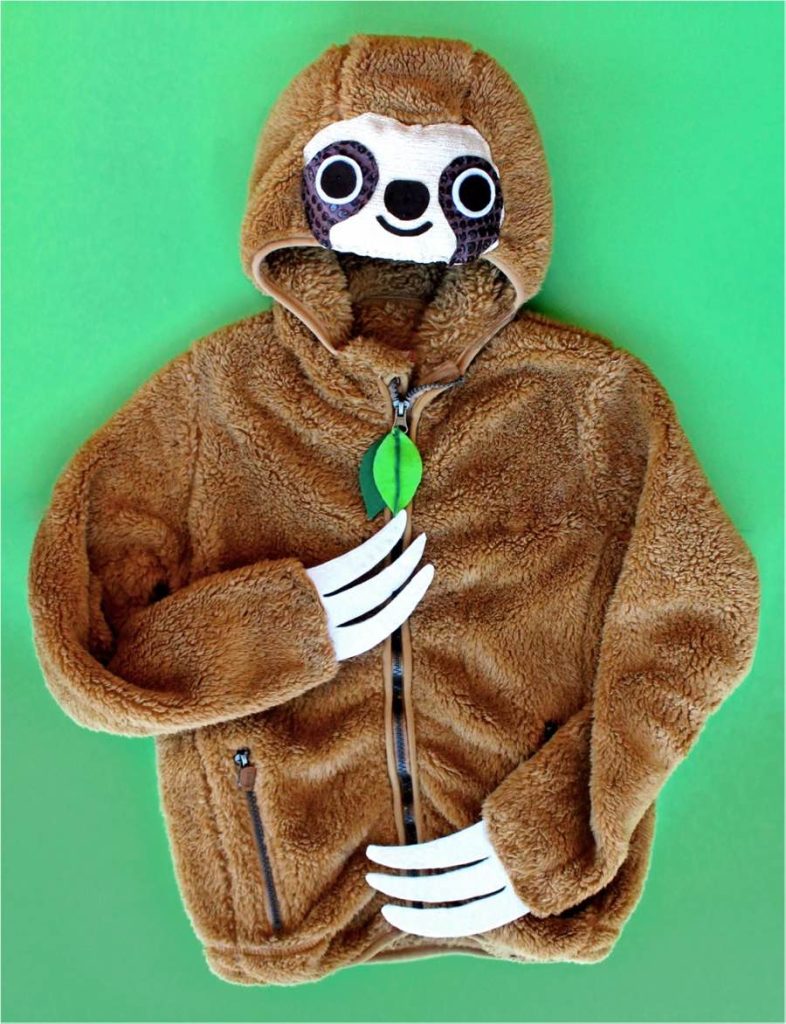 More ideas, crafts and activities from Happythought:
If you are looking for something to decorate you home, try our sloth planter tutorial. Also check out our more DIY sloth craft ideas on the Happythought Sloth craft board on Pinterest.
More sloth crafts and ideas are in our new book Sloth Crafts, available at Amazon, Barnes and Noble, Target, Waterstones and all good book shops now!