Description
Simple sloth mask template: DIY inspired crafts for adults and children
Take it easy, with Happythought's fun printable sloth mask template. The PDF also includes a sloth mask to color in, a sloth fact sheet and coloring in pages.

Available to Happythought members to download.
YOU WILL RECEIVE:
PDF HIGH RESOLUTION (300 dpi) file contains the following templates/patterns:
1) Sloth mask template and instructions
2) Sloth mask black and white color in template
3) Sloth facts black and white color in worksheets
Includes instruction sheets with step-by-step photo instructions showing how to assemble your mask. Our digital templates are designed to be easy to make. We like things simple too!
We love Sloths…so much so we created a book with more fabulous sloth crafts to make. See our posts on make a cool sloth hoody or try some beautiful string art with our sloth string art design template. Info on 'Sloth Crafts: 18 fun and adorable sloth craft projects to inspire your creativity'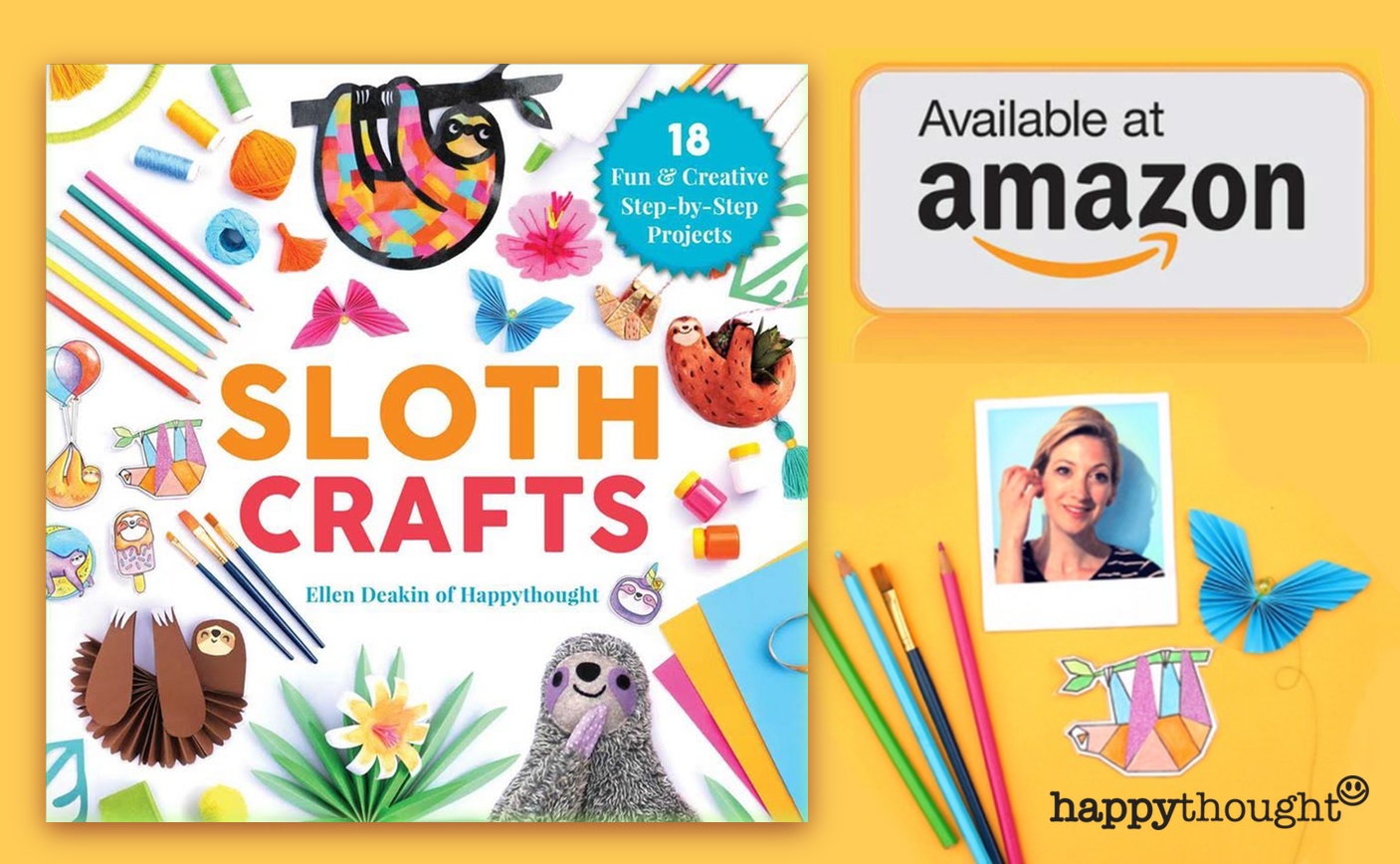 Sloth crafts by Ellen Deakin is on Amazon in digital, paperback and hard back versions. Perfect for ideas in art class, home, workshops, libraries and after school.
Want more mask costume ideas?
Popular Happythought Printable Animal Masks set plus B&W masks to color in, plus animal activity fact sheets. Easy Printable Halloween mask/costume ideas, super hero masks and a set of calavera masks for Day of the Dead celebrations.
We hope you enjoy our sloth mask template and worksheet. If so, please give us a little love; by liking us on facebook, pinning us on pinterest or following us on twitter. Thank you!