Need some fun activities, affordable and beautiful decorations or a calavera mask for a Halloween costume?
Easy and fun Dia de los Muertos template ideas. Affordable Dia de los Muertos digitals for your Dia de los Muertos big party out or a cosy family fiesta en la casa. Feel great after dressing up, decorating and preparing your fiesta for your guests.
---
All that effort will rewarded when your invitados compliment your successful party celebration. Quick and easy to put together party decorations, templates and ideas. Have a go!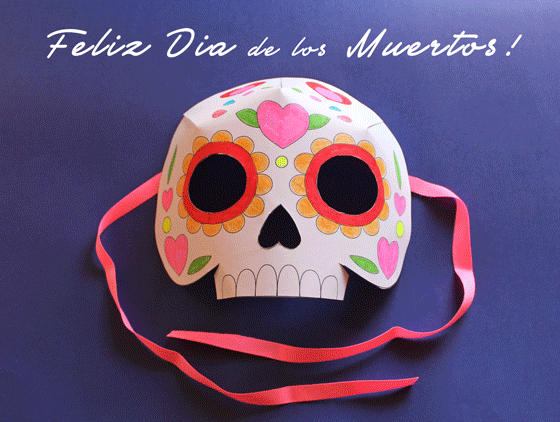 Day of the Dead craft activity printable pack: Activities, dress up and educational fun!
Inspired by the wonderful imagery and crafts of Mexico's Dia de los Muertos. Instantly download b&w templates for art and craft activities, educational worksheets, games, colouring in sheets and printable mask templates!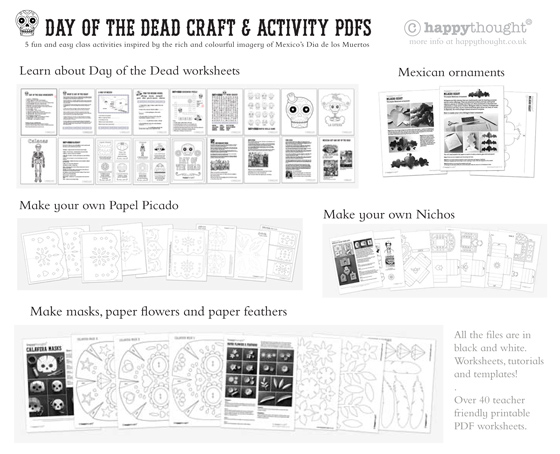 What our customers say:

"Perfect kit for my classes Day of the Dead party. The kids loved the worksheets and the craft activities looked great."
Trish Carben, USA.

Dia de los Muertos template ideas and party printables!
Happythought's fabulosos Day of the Dead printables, crafts and tutorials inspired by the wonderful imagery, colors and art of Mexico's Dia de los Muertos. Instantly download over 25 cool DIY ideas, templates and patterns to make your celebration the best!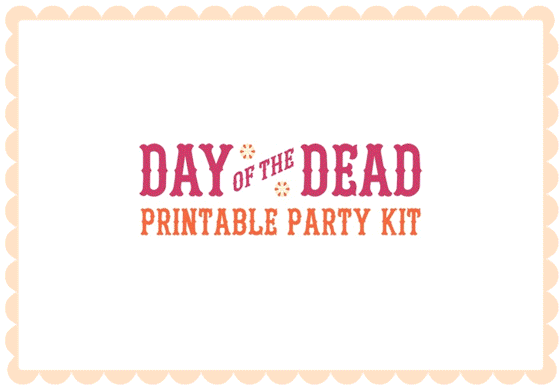 What our customers say:

"Your Dia de los Muertos printables are so colorful, beautiful. A great addition to our altars and decorations around our home, both inside and out. Thank you so much for making these printables in a such a tasteful and affordable manner."
Brenda Ibarra-Jimenez, USA.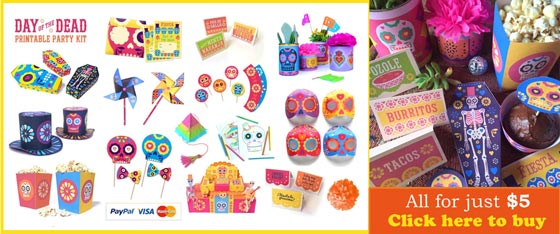 Colorful + beautiful Dia de los Muertos template ideas, templates and crafts!
We hope you enjoyed learning about el Dia de los Muertos and some of its crafts and art!
If so, please give us a little love; by liking us on facebook, pinning us on pinterest or following us on twitter. Thank you!