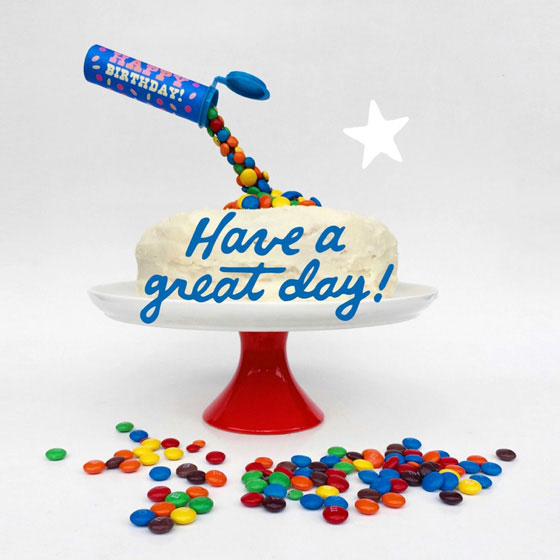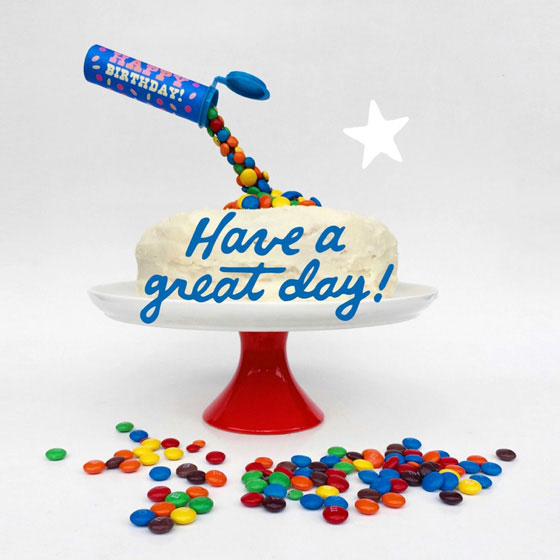 Make your own gravity defying stunt cake: Instructions and tips!
Back in July I was looking for some fun (but also quick and easy) birthday cake ideas for my daughter Missy's birthday and came across a new craze – the anti-gravity cake!
With a little trepidation I set about making one and was pleased to find that it wasn't hard at all to achieve the illusion and that the reaction from the kids was amazing!
One month later and my son Harvey also requested an anti-gravity cake for his birthday celebration.
So this time I decided to go through the process step-by-step and we also put together some printable Happy Birthday wrappers to cover the M&M tube we used (the illusion also works well with a packet). You can download them below. After preparing the cake and icing, I'd recommend you allow around one hour to frost and decorate your cake.
Birthday cake ideas: Make an Anti-Gravity M&M cake!
You will need:
Sponge cake
Icing or frosting
Tube of M&Ms or Smarties (or similar)
2 large packets of M&Ms
Happythought printable labels
A paper drinking straw
4 squares of chocolate
A small paint brush
Mini marshmallows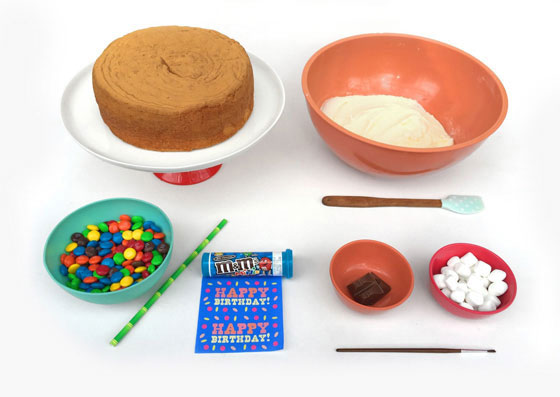 Step 1
To make things easier I used a store bought cake and then frosted it with homemade butter icing.
To make the frosting:
Ingredients:
4 cups Icing sugar
1 cup of butter
1 tbsp milk
2 drops of Vanilla essence
Cream the butter (by hand or with a blender) then stir in the icing sugar, a little at a time. To finish off add a splash of vanilla essence and milk.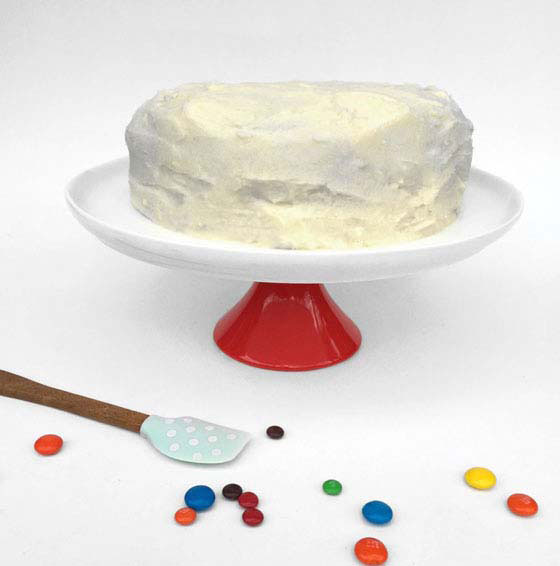 Step 2
Take your tube and empty out the chocolate beans.
Next wrap your printable label around the tube and stick in place with a little glue or tape (we used a glue stick).
Fill the empty tube full with mini marshmallows and jam them down.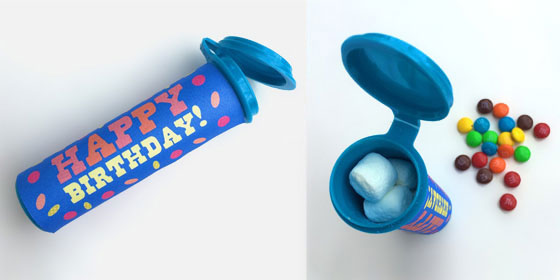 Step 3
Stick the chocolate beans to the drinking straw.
This is the only slightly tricky step so be sure to allow plenty of time as you need to let the chocolate set as you go.
Take your paper drinking straw and, starting approx 1cm from the top, apply a little melted chocolate to the drinking straw. Stick on 2 or 3 chocolate beans. Allow them to set in place and then add a a few more. Work your way down the straw to just after half way. push a mini marshmallow on to the top of the straw.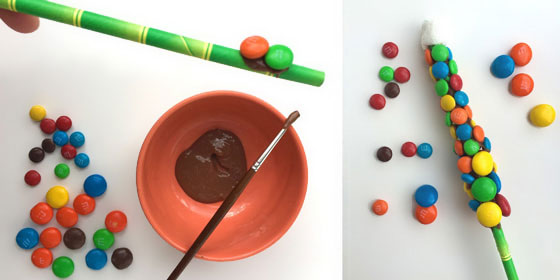 Step 4
Plunge the straw into the cake at roughly a 75 degree angle.
Add a blob of melted chocolate to the top of the marshmallow and then slide the tube filled with marshmallows over the top of the straw (the chocolate will set and help hold it in place).
Step 5
Now comes the fun bit!
Start piling up more chocolate beans around the base of the straw. This is a great time for little helpers – my daughter Missy loved this part and you can't really go wrong! You might want to do a bit of colour selection so they are evenly distributed.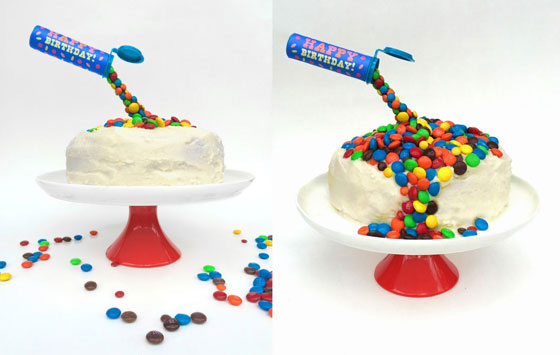 Get creative – you could eave a smallish pile in the centre or cover the whole cake and have them cascading of the side.
Anti-gravity PDF worksheets and printable candy labels to download!
Click here or the image below to download your free printable anti-gravity worksheets!
See some more of our favourite crafts and activities here on our website. A homemade gift display for Mother's Day, drinking straw necklace classroom art project and how to make your own nicho tutorial worksheets.
We hope you enjoyed this post about how to make a fun birthday cake ideas: Anti-gravity cake. If so, please give us a little love; by liking us on facebook, pinning us on pinterest or following us on twitter. Thank you!