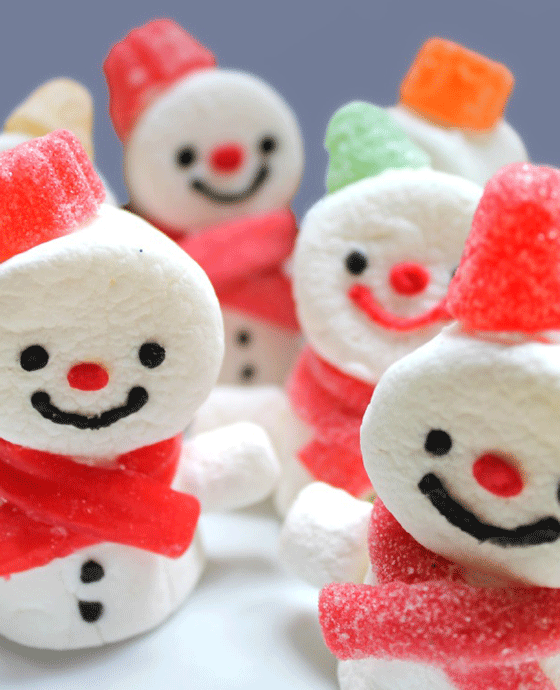 These sweet marshmallow snowmen are fun & easy to make!
Dress them up however you like. Look at the easy photos instructions below. Make marshmallow snowmen in no time!. They also make a great festive party craft activity.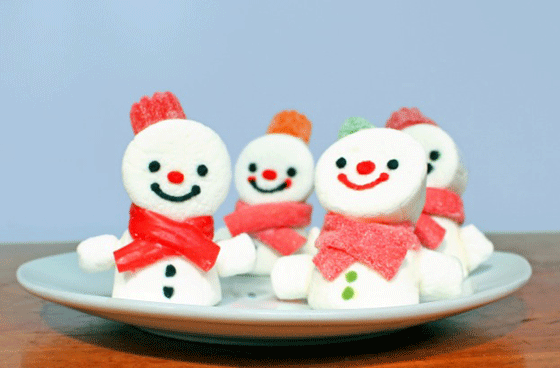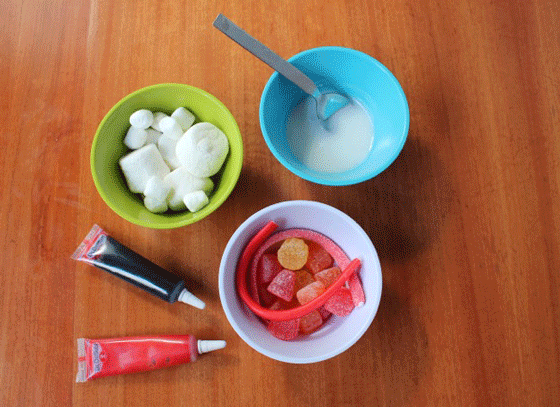 To make your marshmallow snowmen you will need:
Big marshmallows, tiny marshmallows and some gum drops for the hats.
A red licourice lace or similar (try your local pick 'n' mix)
Icing sugar and water to make your 'glue'. Add 3 heaped tablespoons of icing sugar into a bowl, then mix in 2 teaspoons of water and stir. This should give your glue a nice sticky consistency.
Squeezy tubes of coloured icing (or you can use icing sugar mixed with food colouring)
A grown-up to help you with the tricky bits
Time to make: 25 minutes
Difficulty level: Easy
How to make marshmallow snowmen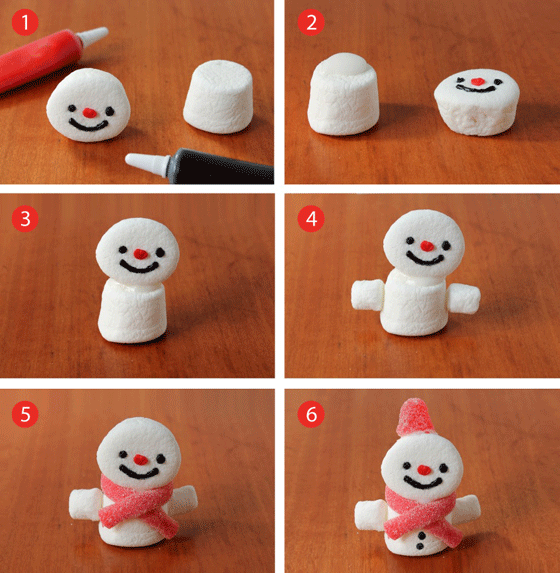 Step 1
Decorate your snowman's face with squeezy icing pens or icing sugar mixed with food colouring. A toothpick works well as a pen.
Step 2
Take one large marshmallow and apply a blob of icing glue to the top.
Step 3
Next take your snowman's face and place it on top. Set aside for a few minutes to dry.
Step 4
Add the arms in the same way. Hold in place for a few seconds until they are set.
Step 5
Next add a nice red scarf, using your icing glue to secure at the back of your snowman's neck and on his front.
Step 6
Now add a gumdrop on top for your snowman's hat, using a dab of your icing glue to secure.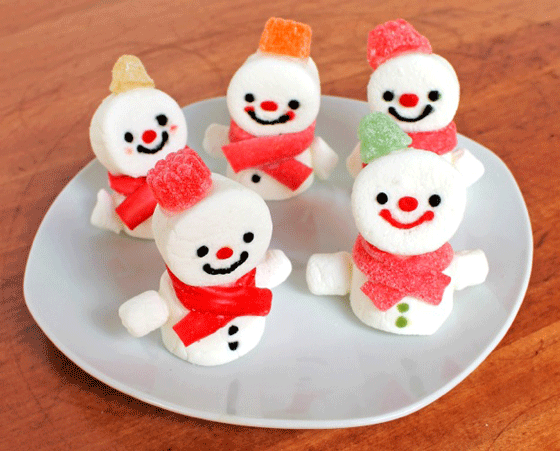 This Snowmen marshmallow activity is ideal for classroom fun, families, parents of young children, crafty adults, teachers and homeschoolers.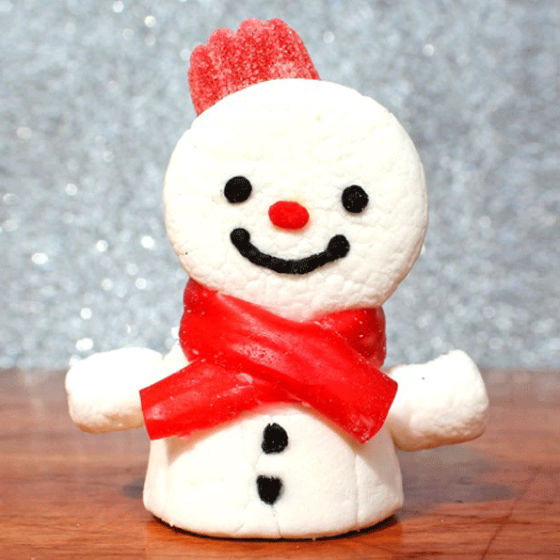 Check out these fun activities and templates:
Almost too sweet to eat…but not quite! Yum, yum!
Pin all the snowman images you see on this page to you favourite Holiday board or create a new board dedicated to marshmallow snowman. You can find lots of other marshmallow snowman ideas here on Pinterest – https://www.pinterest.com/explore/marshmallow-snowman/
Be sure to check out these other popular tutorials and templates on Happythought. Try making a festive mini top hat, a tinsel wreath tutorial, how to make a paper snowflake and festive paper craft village.

We hope you enjoyed our marshmallow snowmen! If so, please give us a little love; by liking us on facebook, pinning us on pinterest or following us on twitter. Thank you!