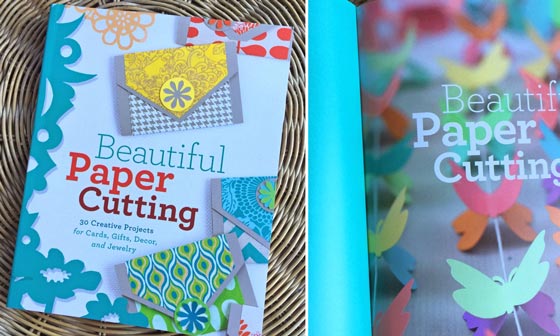 Happythought foxes and baby elephants are featured in the wonderful new book by Lark Crafts – Beautiful Paper Cutting.
We had lots of fun putting together these two beautiful paper cutting projects – Happy Foxes and Elephant Mama and Babies – and we love how they turned out – hope you like them too!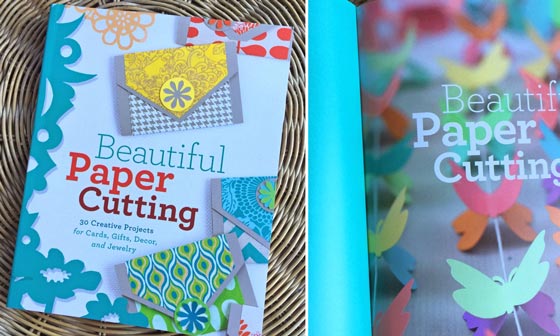 30 creative projects for cards, gifts, decor and jewelry
The book features easy, beautiful, and inspiring projects from more than a dozen of the finest paper designers, so we are in good company! It's packed with fun-to-make paper craft projects that range from a pretty frame decorated with paper flowers to lanterns, mobiles, stationery, garlands, and matryoshka dolls.
About Lark Crafts
Lark Crafts is a creative publishing group that loves showcasing the best the craft world has to offer through how-to projects, comprehensive technique guides, spectacular visual galleries, and everything in between.
Lark has been in the business of providing crafters with information and inspiration for 35 years, so they're steeped in tradition and also enthusiastically engaged in where crafting is going.
Happy Foxes
These 3D foxes are full of character! The positioning options are endless and each one tells a different story.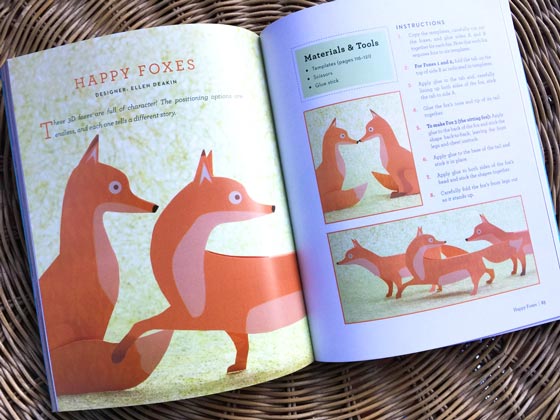 Elephant Mama and Babies
This happy little three-dimensional family would be right at home in a new nursery or play room! Just cut the shapes out with scissors and glue them back to back.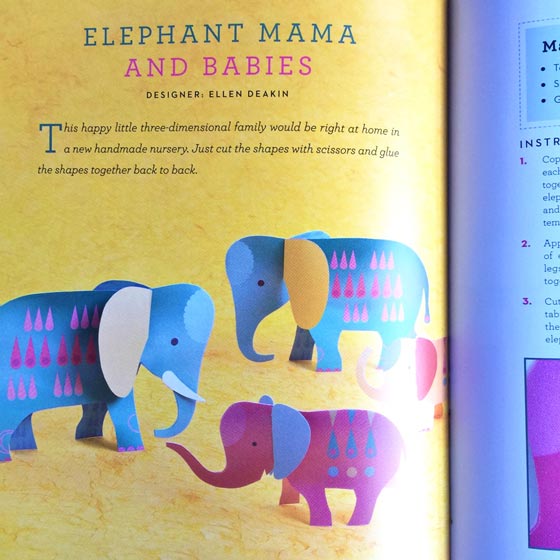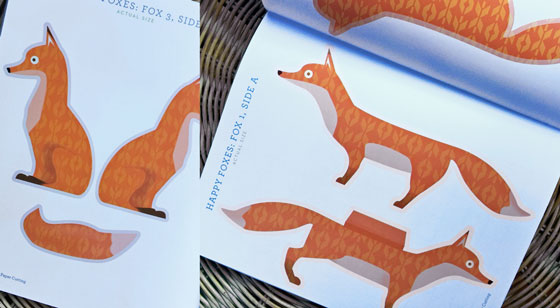 Beautiful paper cutting: How to make your Happy Foxes
You will need:
Scissors and a glue stick
1. Carefully cut out the foxes – each fox has two templates.
2. For Fox 1 & 2, fold the tab on the top of side B as indicated.
3. Apply glue to the tab, and carefully lining up both sides of your fox, stick the tab to Side A.
4. Now glue the fox's nose and tip of it's tail together.
5. To make Fox 3 (sitting), apply glue to the back of the fox and stick back-to-back, but leave the front legs and chest unstuck.
6. apply glue to the base of the tail only and stick in place.
7. Stick together both sides of the fox's head.
8. Carefully fold the fox's front legs out so it stands up.
9. Your Happy Foxes are ready!
Beautiful paper cutting: How to make your Happy Elephant Mama and Babies
You will need:
Scissors and a glue stick
1.Carefully cut out your elephant family – each elephant has two templates.
2. Applying glue to the top half only (not on the legs) and stick each elephant back-to-back.
3. Splay the legs of each elephant a little so that they stand nicely.
4. Your Happy Elephant family is ready to display!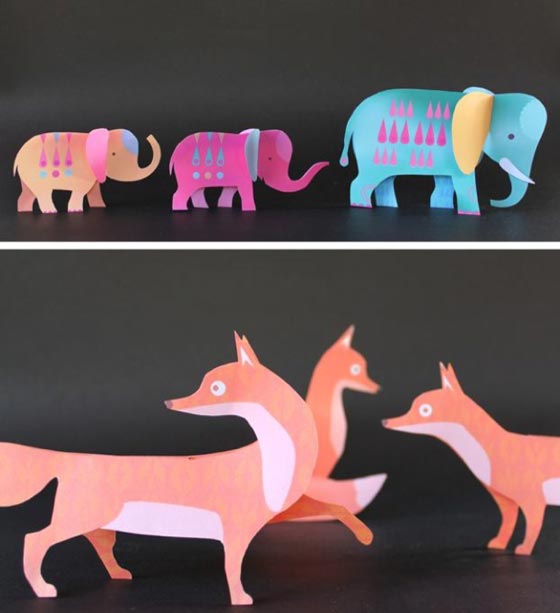 Here at Happythought we have some cool paper crafts and activities that are perfect for all ages. A fun and easy fox mask template, a spooky paper skeleton hand and a beautiful paper flower crown idea for Day of the Dead.
We hope you enjoyed this post on paper cutting. If so, please give us a little love; by liking us on facebook, pinning us on pinterest or following us on twitter. Thank you!