Description
Over 20 fun Preschool Activity Worksheets!
Designed for younger learners, these brand new printable preschool activity worksheets are engaging, creative and fun!
Instil a love of learning, give your child a boost and enhance number, color and shape recognition. Develop fine motor and problem solving skills with coloring in, drawing, counting and puzzle activities. Perfect for preschool and kindergarten aged children.
This fun preschool activity worksheets pack includes:
• Shape puzzles – create a butterfly, fort and star.
• Number puzzles – counting fun
• Maze, puzzles and pattern activities
• Mirror pictures – complete the images
• Number chain – build a paper chain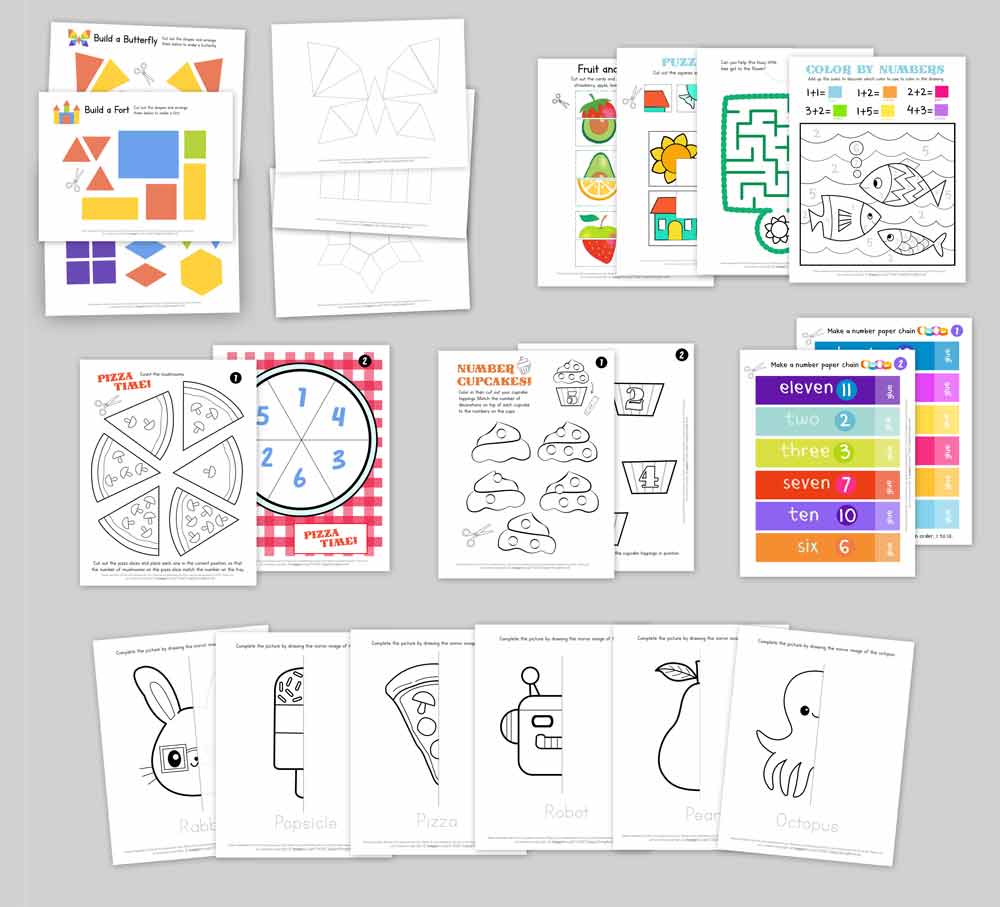 These early learning preschool worksheets combine elements of STEM learning in a creative and stress free context.

Preschool activities lay the groundwork for the future
Through creative play and learning, preschoolers gain skills that will help them learn to read and write, while also building math and science and problem solving skills. Parents engaging in the activities can reinforce learning by calling out names of the basic shapes used in the activities: square, circle, triangle, and rectangle, and naming numbers from 1-12.