Description
A gorgeous Matryoshka Russian doll papercraft party pack: Crafts, decorations, color-in sheets, invites and games.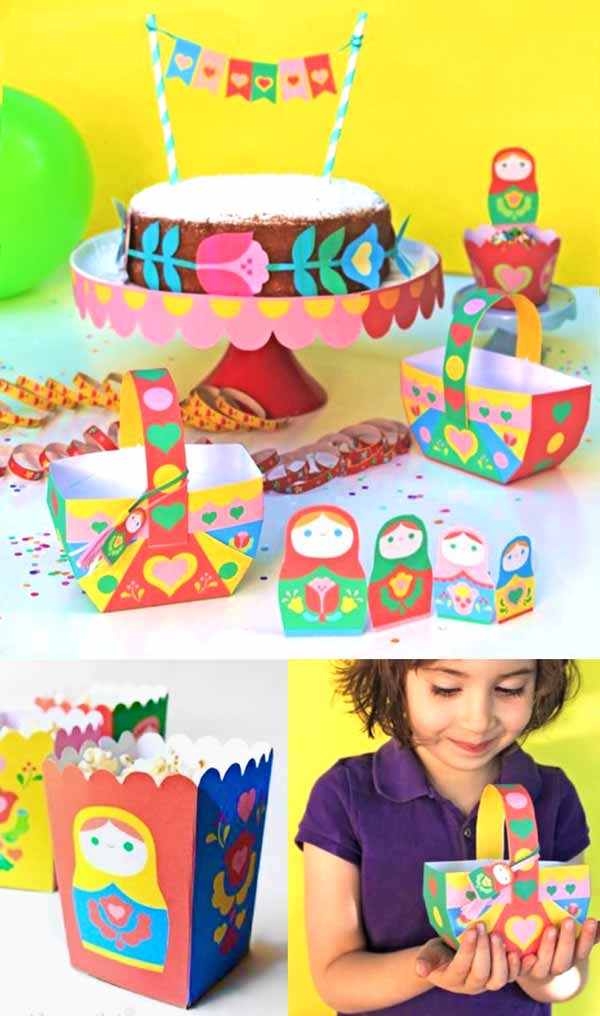 Super cute and perfect for parties, Happythought's Matryoshka doll printable party pack is easy and fun to assemble! All the templates come with simple to follow instructions.
This Matryoshka doll printable papercraft party pack is ideal for: birthdays, party ideas, celebrations, for the classroom or home school and for rainy day activities.
The printable Russian Doll party pack includes:
Paper basket craft activity
Make your own paper crown
Balloon stickers and finger puppets
Russian townscape table decor
Flower design placemats
Table place settings
Invites and envelopes
Cake decorations
6 coloring-in sheets
Bottle labels
Straw flags
Happy Birthday posters
Tin labels
Matryoshka doll garland
Matryoshka cupcake wrappers and toppers
Flower garland
Pin the heart on the doll game
Popcorn boxes
Our digital templates are designed to be easy to make. Beautifully crafted party items and favors at a fraction of the price!
Paper basket craft activity + instructions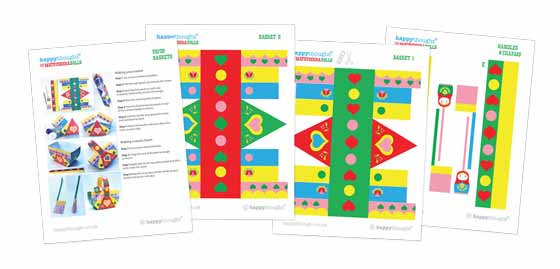 Make your own paper craft crown – + Black and white color-in version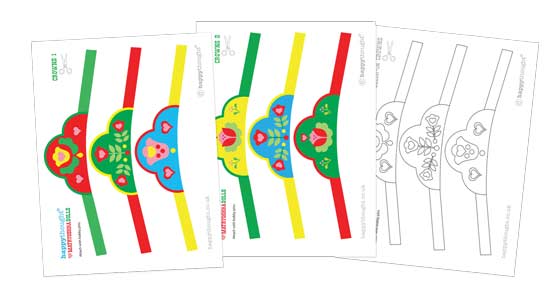 Russian Doll balloon stickers and finger puppet templates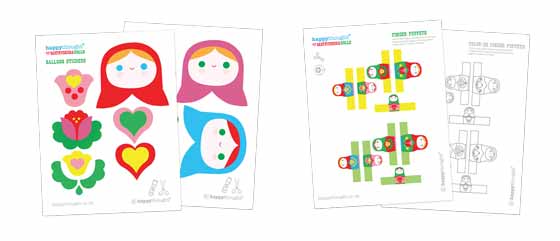 Table decorations: Matryoshka dolls table place settings templates

Nesting dolls Invites and love heart envelopes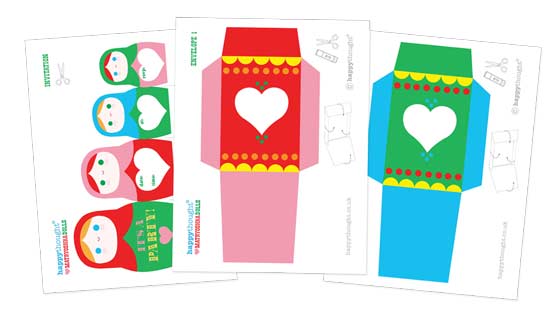 Table decorations: Russian townscape templates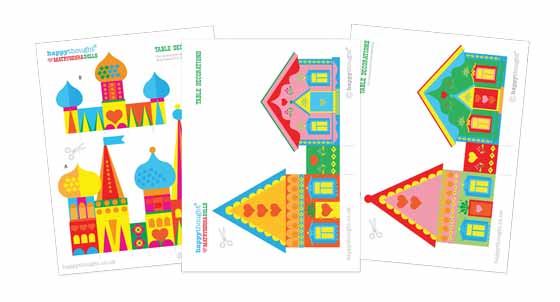 Table decorations: Flower design placemat templates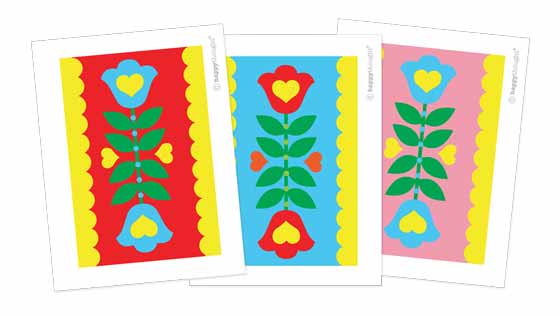 Cupcake decorations – Matryoshka dolls wrapper and topper decorations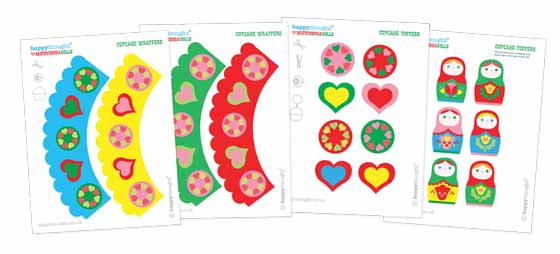 Cake decor – Matryoshka dolls cake decorations

6 coloring in sheets – Matryoshka dolls or Russian nesting dolls coloring pages

Bottle labels – Russian stacking dolls templates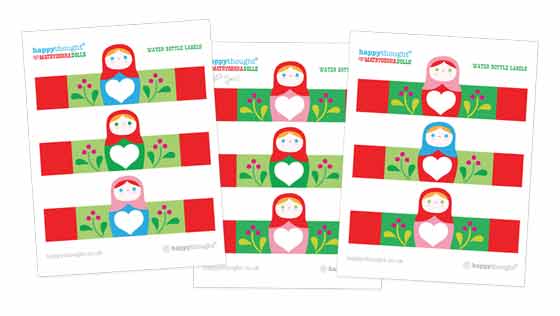 Straw flags + Posters – Happy Birthday posters or invites. Russian Matryoshka Doll flags!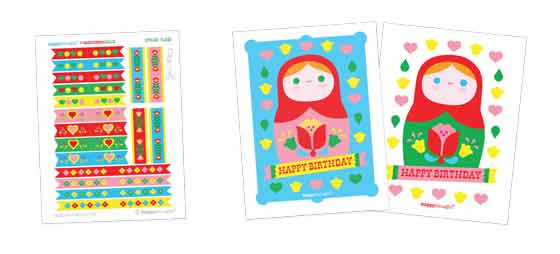 Tin labels – Russian nesting dolls templates cutouts for tin cans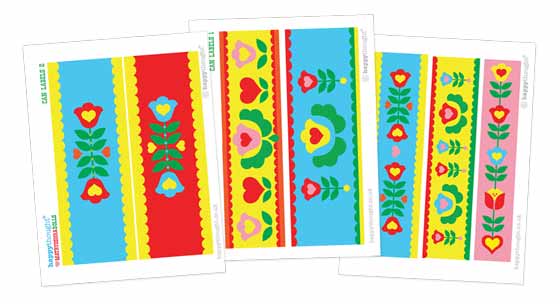 Two garlands: Matryoshka dolls and flower garland banner template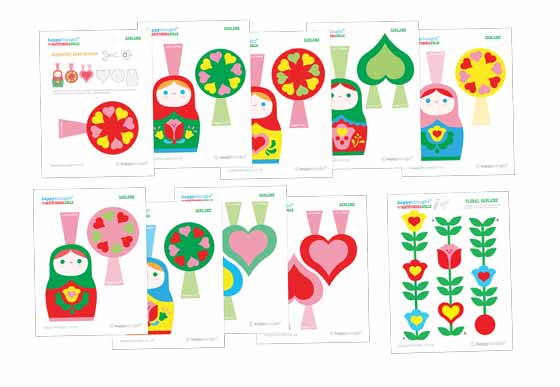 Pin the heart on the Russian Doll game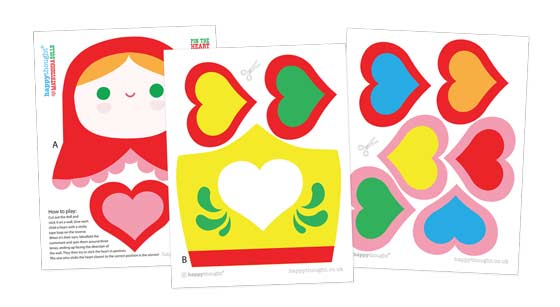 Popcorn boxes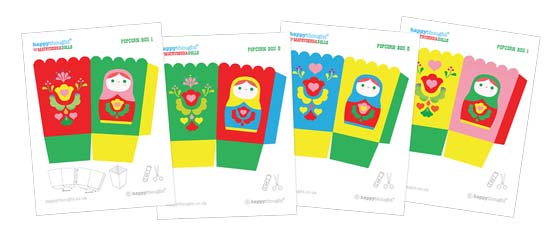 All the templates are PDF HIGH RESOLUTION (300 dpi) files. Templates include an instruction sheet with a illustrated step by step or a simple photo tutorial when needed.
Click here to see more photos – https://happythought.co.uk/craft/russian-matryoshka-doll-papercraft

We hope you enjoyed our printable Matryoshka Doll party craft pack!
If so, please give us a little love; by liking us on facebook, pinning us on pinterest or following us on twitter. Thank you!