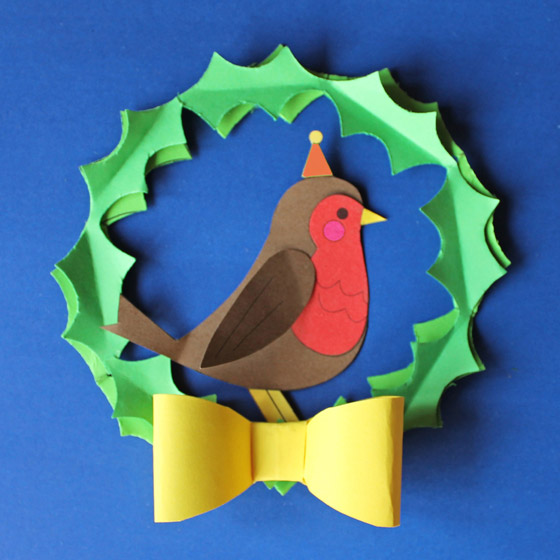 Robin red breast in a jolly Holly Holiday Wreath
This cute and cheery Holiday wreath is fun and easy to make.
Attach a ribbon to the back and you can use it as an ornament, to decorate a card or as a homemade gift.
You will need:
Templates from our Holiday craft kit
Colored card stock or coloring pencils
Glue stick or glue gun
Scissors
How to make your own paper Holly Wreath and Robin red breast bird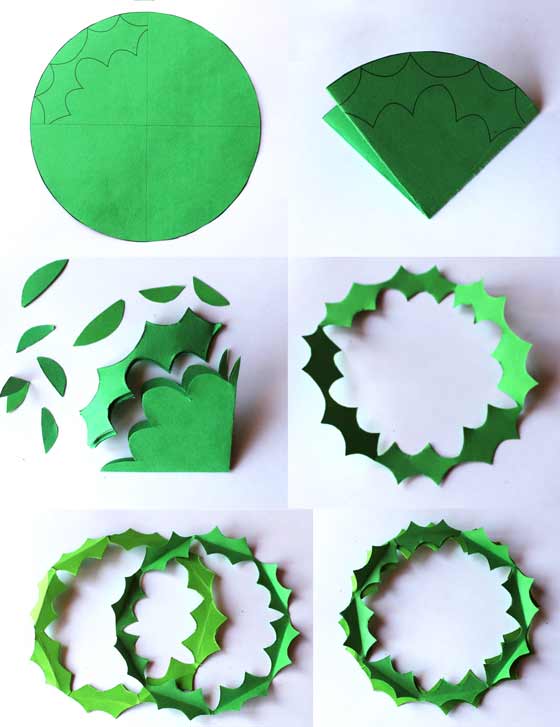 Step 1
Print your Holly Wreath template
on to green craft paper, or color the
leaves in on a white card stock.
Step 2
Cut out the circle templates and fold
into quarters as shown.
Step 3
Cut around the holly leaves.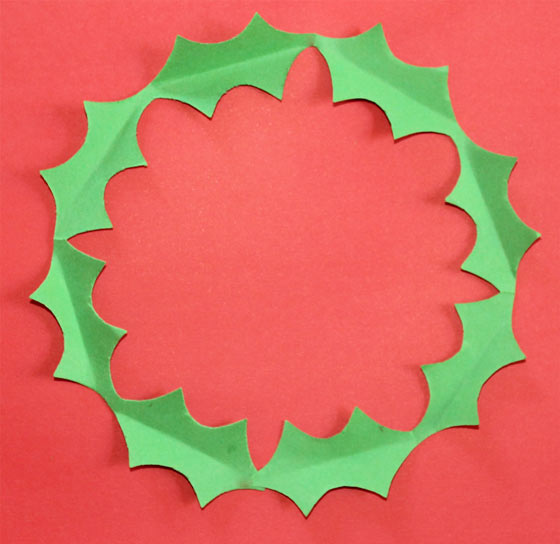 Step 4
Fold out your template to make a circle
and score and fold along the center of
each leaf.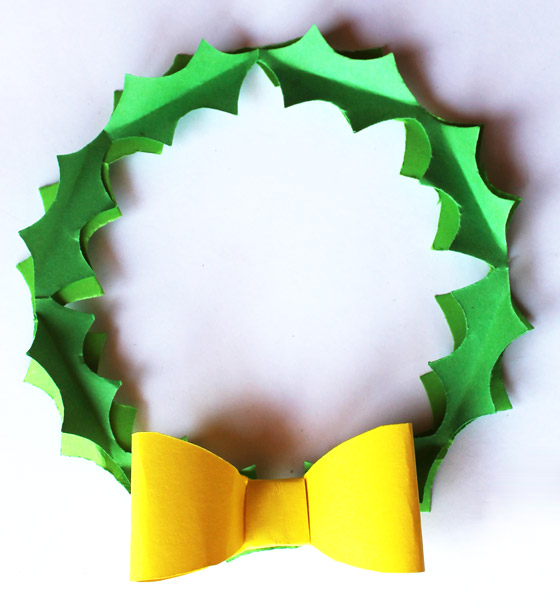 Step 5
Repeat with the second cicle template
and then stick them back-to-back.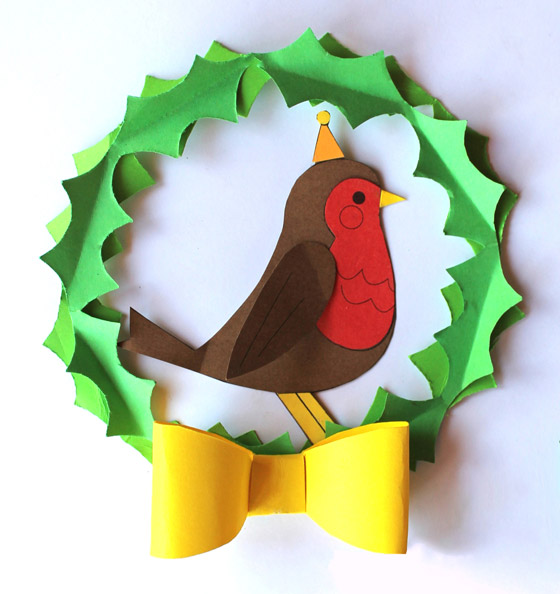 How to make a paper Robin red breast bird
Step 1
Print the Robin template on to a card
stock or a colored card.
Step 2
Cut out the pieces and assemble as shown.
Step 3
Stick the robin between the two holly
wreaths, securing with a glue stick.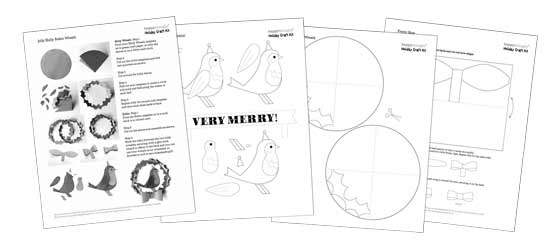 We hope you enjoyed how to make a paper wreath with Robin inside.
If so, please give us a little love; by liking us on facebook, pinning us on pinterest or following us on twitter. Thank you!