Snowflake Crowns: Festive paper craft headpieces with templates and step-by-step instructions!
Make three cute and festive paper snowflake crowns!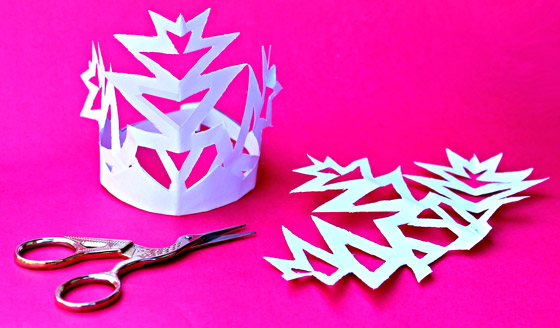 You will need:
Templates from Happythought festive activity kit
Glue stick
Scissors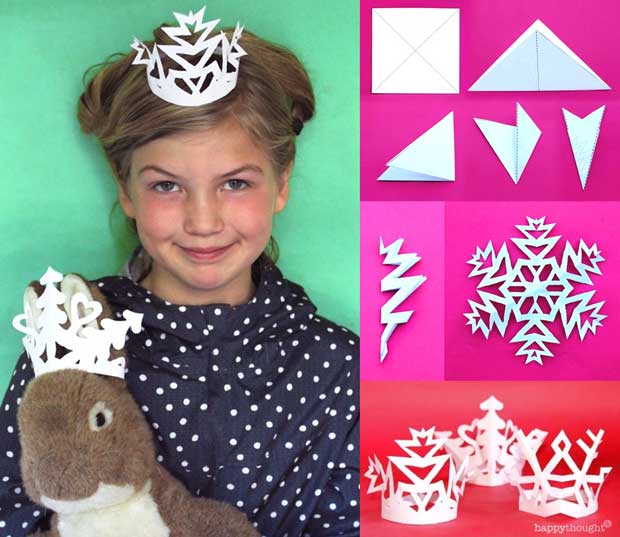 Step 1
Cut out your square snowflake template and fold as shown, ending up with the printed guide on the outside.
Step 2
Cut carefully around the printed pattern and then unfold your snowflake crown.
Step 3
Next cut out the band of your crown, folding it in half first so that the pattern is the same on both sides.
Step 4
Cut your snowflake in half as shown below.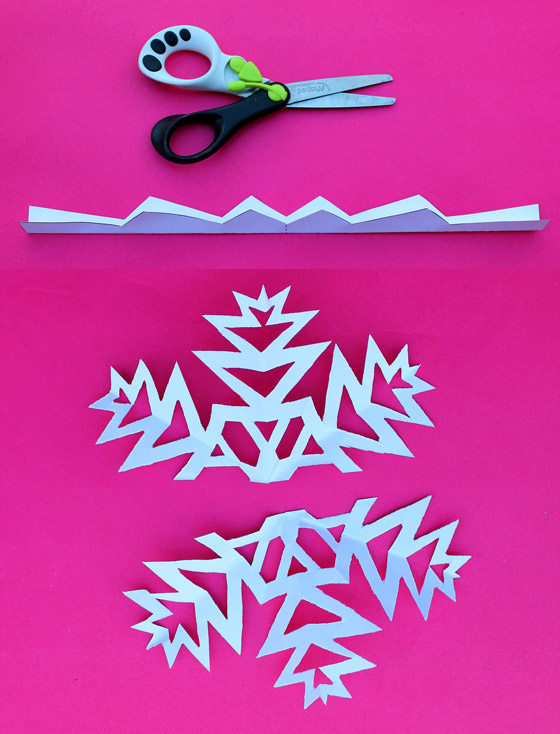 Step 5
Place your half snowflake along the center of the band and glue it together.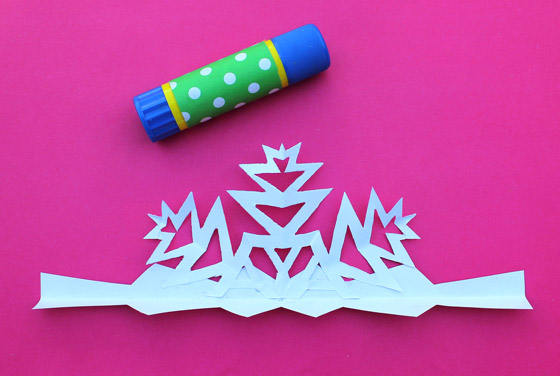 Step 6
Glue the back of the band together and your snowflake crown is ready! You can attach it to your hair with a bobby pin.

Now you are ready to make your own crown using these templates form our popular Holiday craft pack. Have a go!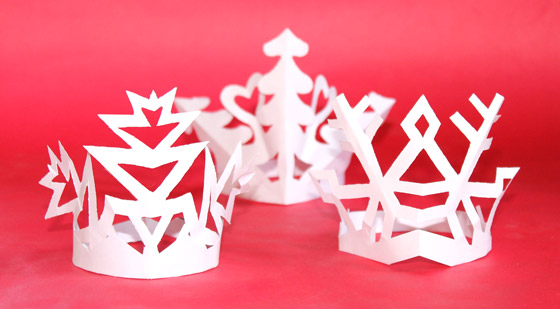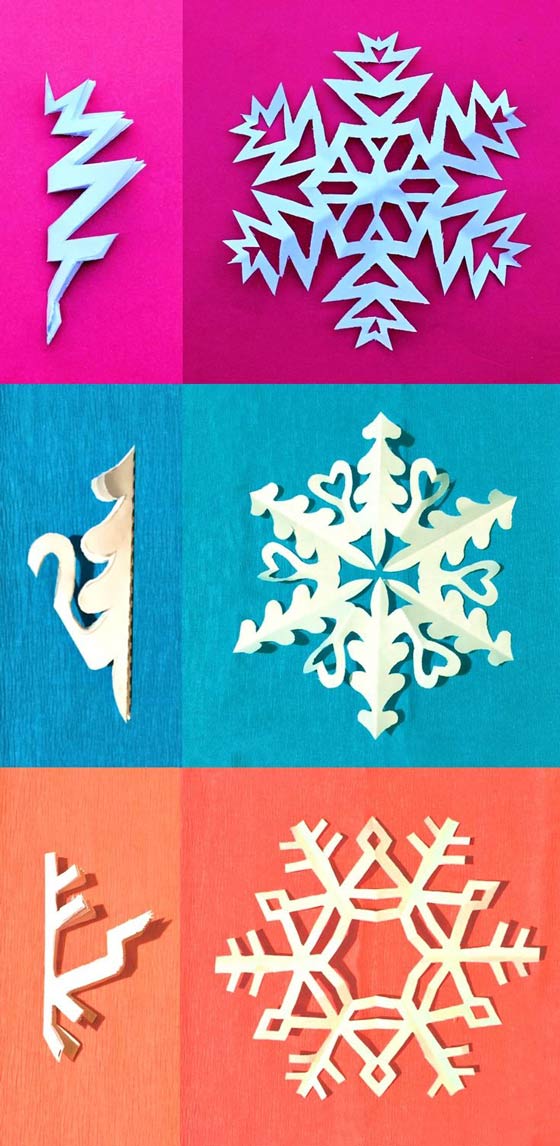 Have a look at these other Kirigami or snowflake pattern designs, including DIY snowflake templates, 5 de Mayo, Christmas animals, Easter paper snowflake template, Burns Night, Halloween and Valentines.
Activities, templates and craft ideas to try:
We hope you enjoyed How to make a paper snowflake crowns.
If so, please give us a little love; by liking us on facebook, pinning us on pinterest or following us on twitter. Thank you!