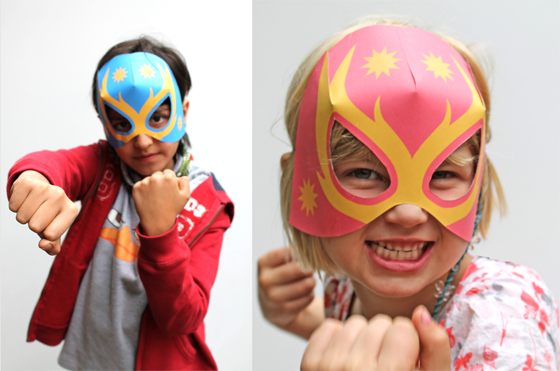 Máscaras de Lucha Libre para descargar:
A los luchadores mejicanos se los conoce por sus máscaras coloridas, su estilo de lucha acrobático y rápido, y sus movimientos de alto vuelo.
Además las máscaras de Lucha Libre han cobrado especial significado. Se usan para ocultar la verdadera identidad de los luchadores, las cuales se mantienen en secreto. En raras ocasiones el perdedor del combate debe quitarse la máscara -un increíble deshonor para el luchador.

Los colores fuertes y los diseños de las máscaras generalmente rinden homenaje a tradiciones y creencias antiguas. El legendario luchador El Santo es reconocido por haber sido sepultado con su máscara de lucha libre.
Así que… para celebrar el Cinco de Mayo sólo tenemos que intentar hacer una máscara de Lucha Libre en 3D con esta plantilla para imprimir.
Cómo hacer máscaras de Lucha Libre (instructivo con fotos)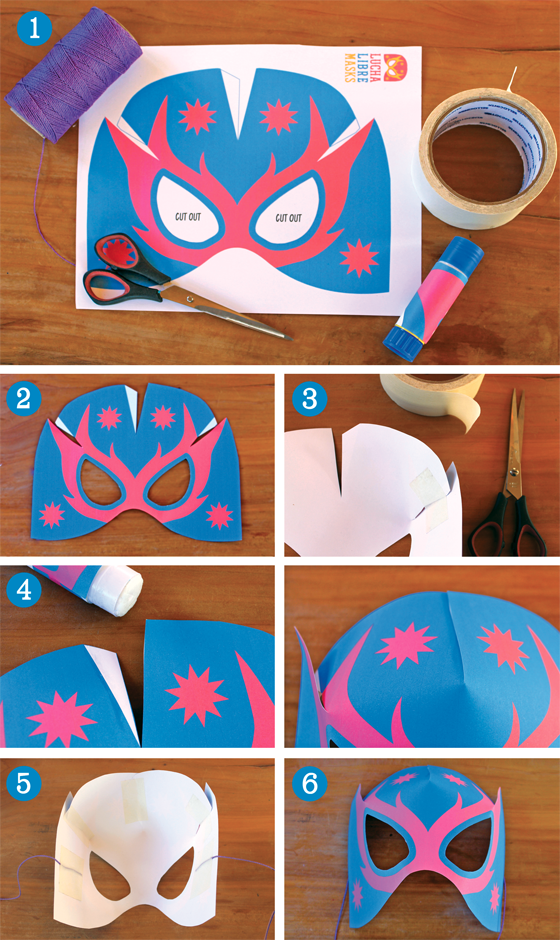 1. Imprime la plantilla. También necesitarás tijeras, pegamento en barra, cinta de enmascarar y un trozo de hilo o cinta.

2. Recorta la plantilla. Si deseas puedes agregar brillantina o chispitas a la máscara.

3. Pega las dos partes con cinta de enmascarar en la parte de atrás de la máscara como se muestra en la imagen.

4. Pega los paneles del medio con el pegamento en barra. Asegúralos con cinta de enmascarar en la parte de atrás.

5. Agrega un trozo de hilo o cinta a ambos lados de la máscara, o un palillo para usarla como un soporte para fotos.

6. ¡Hurra! Tu máscara de papel 3D ya está lista. Vamos a luchar. ¡Raaaa!
¡Ahora eres un Luchador!
---
Make your fiesta the best!
Did you know?
If you liked the lucha libra mask template and want more, use the this discount code: 5mayo to get 50% off all of our Cinco de Mayo products?
Want to make Lucha Libre masks? You might like these fun Lucha Libre mask and cuffs too!

As well as our colorful printable masks we thought it would be fun to include a blank 3d paper masks template to color in yourself.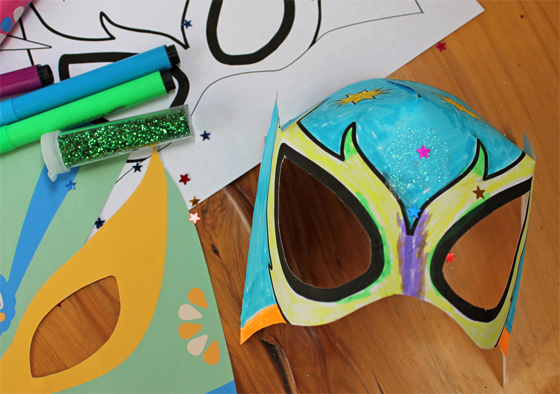 Al igual que nuestras máscaras a color para imprimir, pensamos que podría ser divertido incluir una plantilla de máscaras de papel 3D en blanco para que la pintes a gusto.
Estrellas de la Lucha Libre
La Lucha Libre comenzó oficialmente a comienzos de la década del 30. En la década del 50 se transmitieron los combates por televisión y el deporte se transformó en una obsesión nacional, con muchos luchadores convirtiéndose en personajes famosos e incluso estrellas del cine enmascaradas.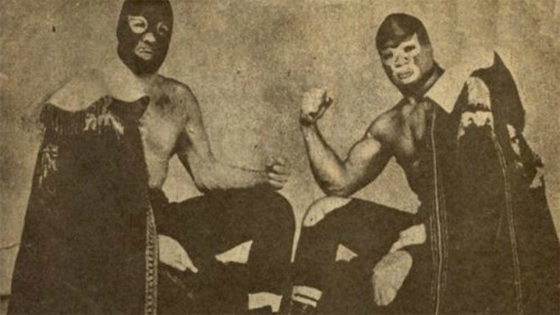 La imagen vintage de Lucha Libre de arriba proviene de un artículo en el blog del Profesor Witney Seibold, quién te lleva por un tour guiado sobre las películas del género de luchador mejicano.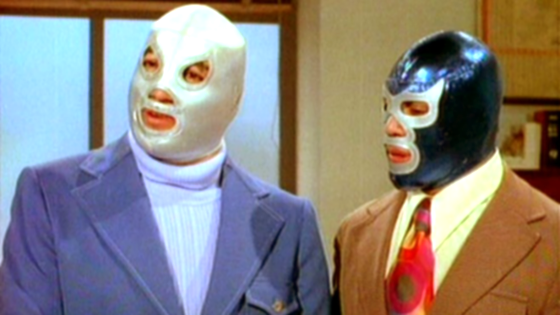 Las estrellas de la vieja escuela de Lucha Libre: El Santo, con máscara plateada, y Demonio Azul, su compañero de lucha, en una telenovela mejicana.
Si deseas hacer algún comentario, nos encantaría que lo envíes.
En nuestra oferta del Cinco de Mayo ofrecemos 'Páginas a color para imprimir gratis' y un 'Instructivo para hacer una piñata', más una plantilla para pintar gratis.
Puedes encontrar algo acerca de la historia de esta divertida celebración y responder a '¿Qué es el Cinco de Mayo?'.
Tutorial facepaint aqui – https://happythought.co.uk/cinco-de-mayo/lucha-libre-face-paint-tutorial
Conoce y celebra el Cinco de Mayo con nuestras hojas de actividades
En Español y en Inglés, 10 hojas de actividades para las escuelas, las escuelas domiciliarias y los centros educativos.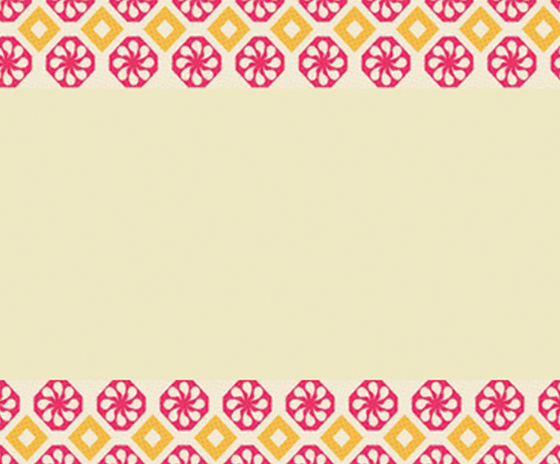 Dos páginas introductorias – '¿Qué es el Cinco de Mayo?' y '¿Cómo celebrar el Cinco de Mayo?'
Tres cuestionarios con respuestas – Mapa de Méjico, Crucigrama, Encontrar las palabras que faltan.
Sopa de letras – 12 palabras para buscar.
Bandera mejicana – Confecciona y pinta una bandera mejicana.
Tres hojas de actividades para pintar – Un mariachi, un luchador y una piñata con forma de burro.
Nuestras hojas de actividades contienen ejercicios y preguntas acerca del Cinco de Mayo apropiadas para niños a nivel de jardín de infantes, primaria, primero, segundo, tercer y cuarto grado, y escuela media. Todas las hojas de actividades con cuestionarios incluyen las respuestas. Las diez hojas PDF para imprimir están diseñadas para docentes y padres. Las hemos producido en blanco y negro para que no tengas que usar mucha tinta cuando las imprimas o las copies.
Check out the mask template instructions in English here – https://happythought.co.uk/craft/printables/make-lucha-libre-masks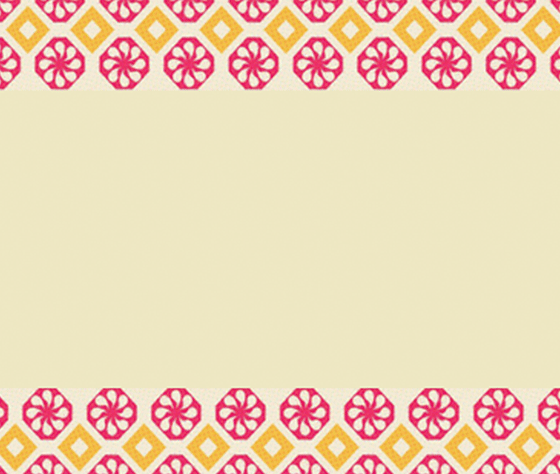 ¡Esperamos que te diviertas haciendo estas máscaras de Lucha Libre! Si es así, danos un poco de cariño poniendo me gusta en facebook, un pin en pinterest o siguiéndonos en twitter. ¡Gracias!