We are giving a 50% discount to Happythought members – Normally $5.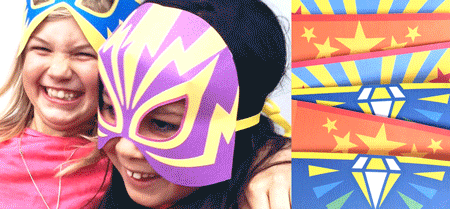 You save $2.50!
Need a few ideas for costumes this weekend?

members: 50% off
12 printable Lucha Libre masks
with matching wrestling cuffs
12 fantastic printable Lucha Libre masks for your little (or large!) Luchador!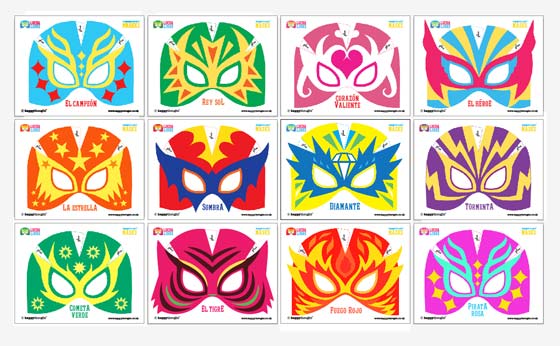 These mask designs are inspired by Mexican Lucha Libre wrestlers, or luchadores, and their colorful masks and personas!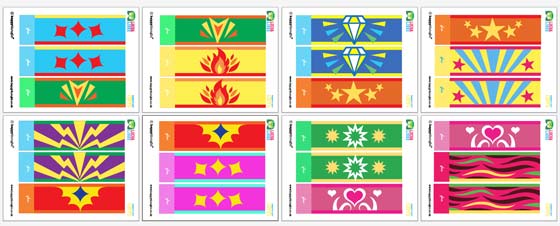 2) 12 Lucha Libre colorful wrestling cuffs to print and make.

Presenting Happythought's Lucha Libre All-Stars:
El Campeón, Rey Sol, Corazón Valiente, El Héroe, La Estrella. Sombra, Diamante, Tormenta, Cometa Verde, El Tigre, Fuego Rojo y Pirata Rosa.
Plus color in mask and cuff templates:
3) 12 Lucha Libre B&W mask templates to color in your own way.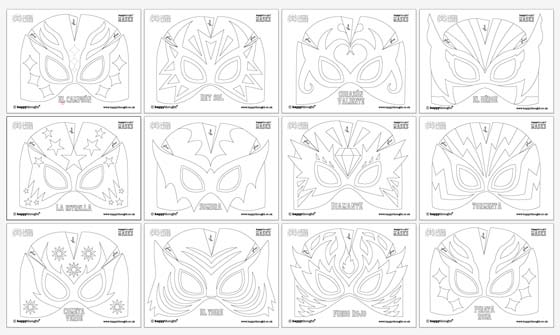 4)12 Lucha Libre B&W wrestling cuffs to color in your own way.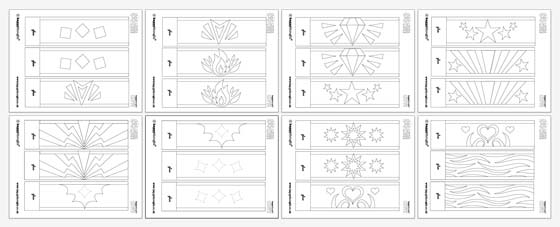 5) Photo step-by-step tutorial showing you how to make your Lucha Libre masks and cuffs.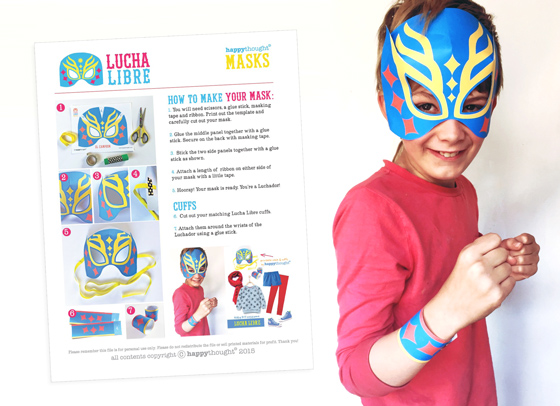 Beautifully crafted party items, favors and classroom worksheets at a fraction of the price!
Take advantage now!
Affordable printables, party activities and costume ideas.
Make your fiesta the best!

members: 50% off
---
Did you know?
As a special extra bonus, members also get 50% off all of our Cinco de Mayo products?