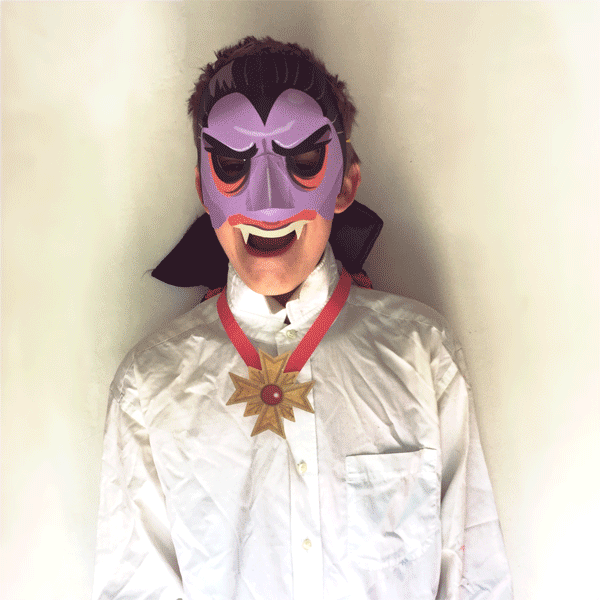 Printable party mask: Count Dracula or Vampire mask template and easy costume idea
Halloween is upon us with a new Happythought Vampire mask download!
Make a last minute Halloween mask like Harvey choose. The Vampire mask was matched with his dad's white shirt and after 10 minutes of cutting and sticking he was ready.
Vampire mask – photo tutorial and template: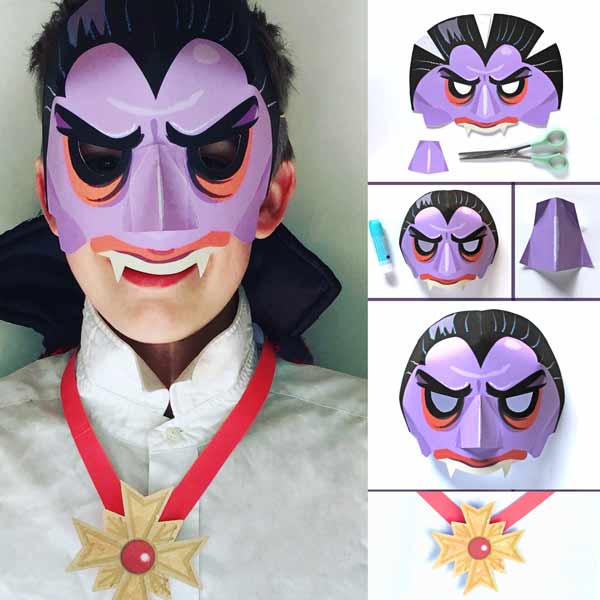 The template even includes a paper medallion. Spooktastic!
---
A few facts about our friend the Vampire
1. It is believed that the legend of the vampire comes from the need to explain disease. In the olden days people's lack of medical experience lead them to look for scapegoats.
2. According to certain folklore, vampire's had the ability to transform into other animals such as cats, dogs or even horses. No mention for the bat.
---
All 10 Halloween masks are easy and fun to assemble, all with simple-to-follow instructions and black and white versions to color in!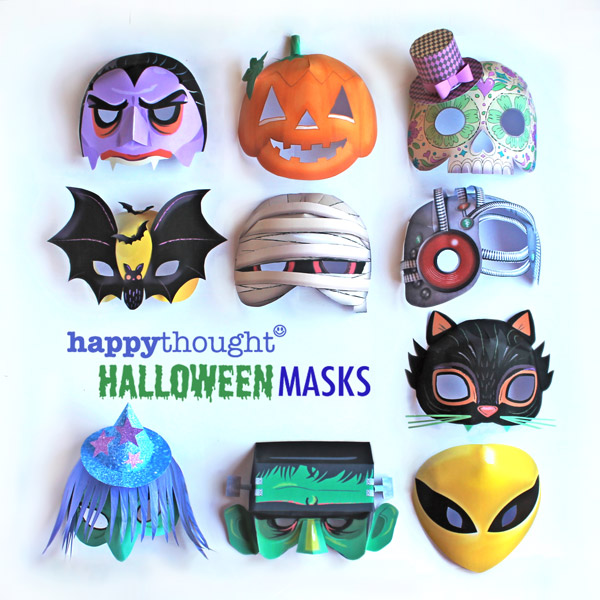 They're ideal for easy DIY Halloween costumes or as a fun craft activity.
---
Choose from a Cat, Witch, Mummy, Calavera, Pumpkin, Cyborg, Vampire, Alien, Frankenstein or Bat mask!

The pack also includes black and white versions to color in: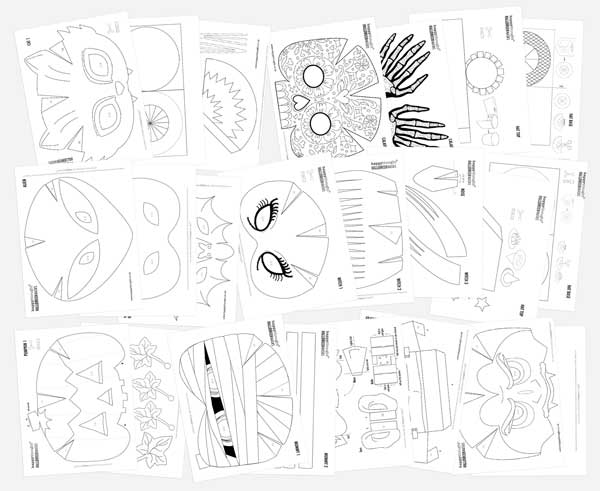 ---
We hope you enjoyed our Vampire mask tutorial! If so, please give us a little love; by liking us on facebook, pinning us on pinterest or following us on twitter. Thank you!