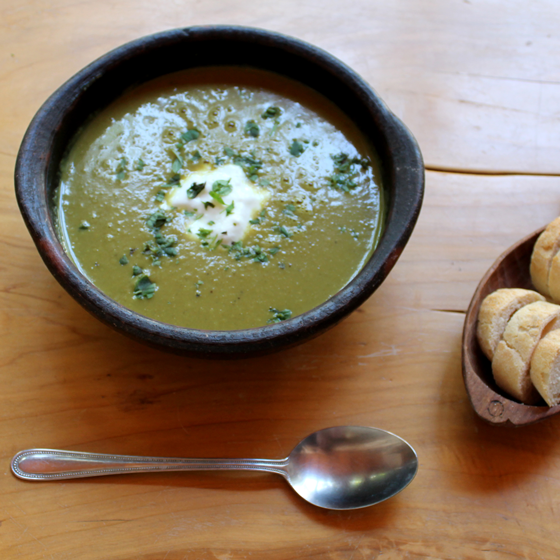 How to make a delicious Curried banana soup: Ready in just 20 mins!!
This curried banana soup recipe was passed on by my Uncle Andy as I was about to enter my first year at Glasgow School of Art. The dish was my perfect student meal, low cost and quick to make. The combination of the sweet banana and spice really helped me get though those rainy Glasgow evenings! It's delicious, so don't be put of by it's strange combination.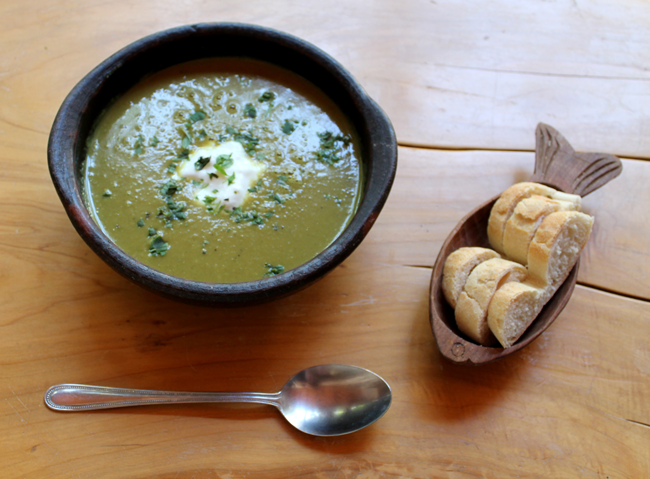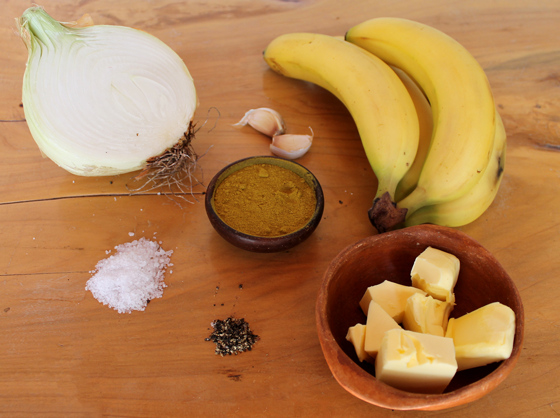 Ingredients (serves 4-6)
3-4 Bananas (These can be in any state. If the skins are black ask for a discount from your grocer)
125 g Butter (I prefer non salted but you can use vegetable oil or similar oil without too much flavour)
1 Onion (or half if it is very large)
Stock (homemade or from a packet)
Curry powder – 1 to 2 tsp
Garlic – 1 to 2 cloves
Salt and pepper to taste
Plain yogurt and coriander/cilantro for dressing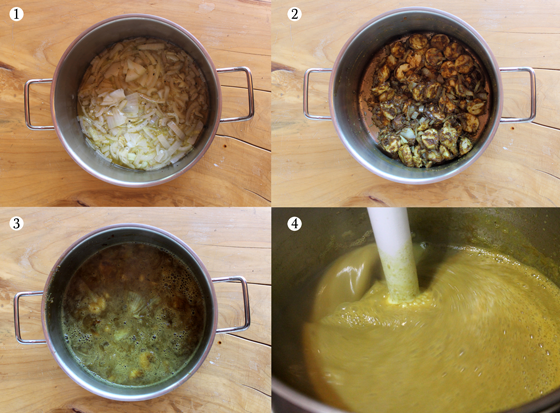 Instructions
1. First put the butter in a pot/pan and gently fry the chopped onions and garlic until golden brown.
2. Add the chopped bananas and mix with the butter, garlic and onions. Add the curry powder, salt and pepper and cook for 3-5 min to fuse the curry powder into the mixture.
3. Add water and bring to the boil. Let it simmer for 20 minutes over a low flame. Let it rest for 10 mins and then blend (4). Serve with a dollop of yogurt and some coriander to sprinkle over the top.
Delicious, and economical on the budget this is also one of our children's favourite meals to cook and eat. With so little ingredients and little to go wrong this makes a great introduction to cooking with your children. Also this dish is perfect for putting to use those blackened bananas in your fruit bowl.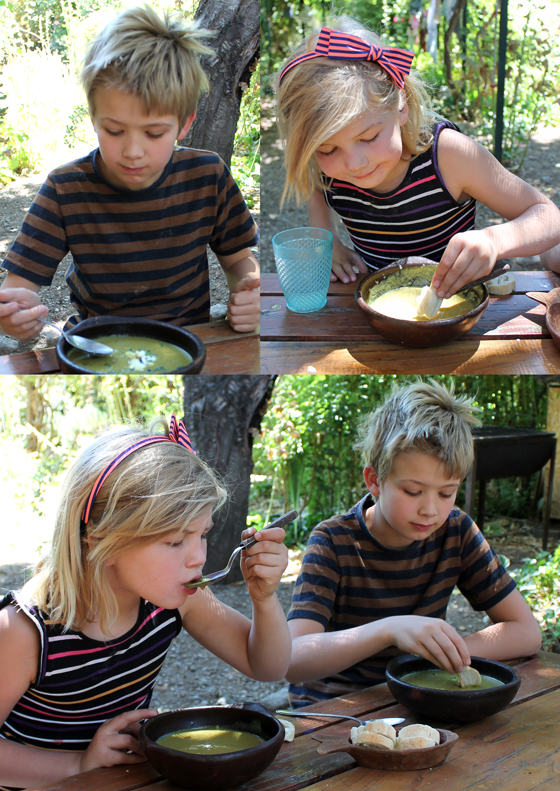 We hope you enjoyed our curried banana soup recipe! If so, please give us a little love; by liking us on facebook, pinning us on pinterest or following us on twitter. Thank you!