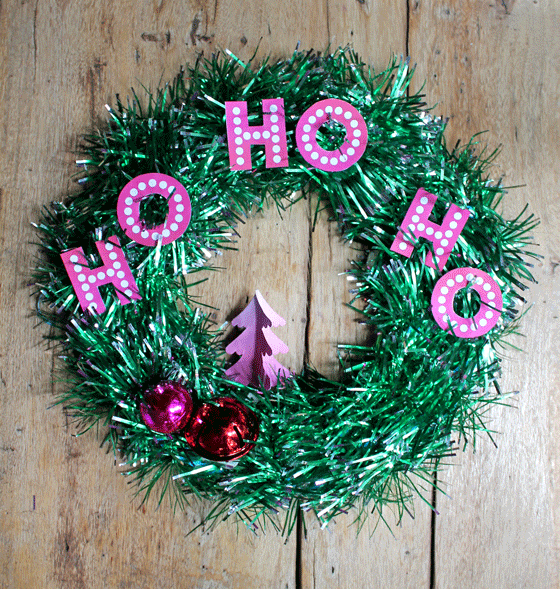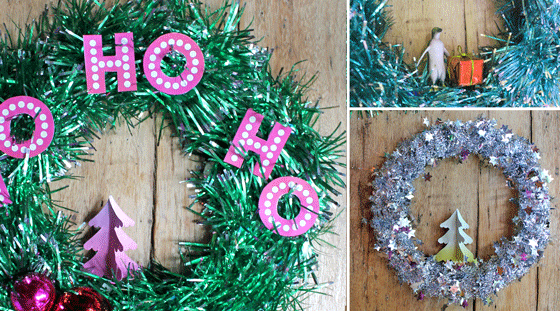 Tinsel wreath instructions and templates: Easy home DIY decorations!
These fun and festive wreaths are super simple to make!
All you will need is a tinsel, a couple of paper plates, sticky tape, a few holiday ornaments and some festive spirit!
Watch our Holiday craft video tutorial to see how to put together your own festive Holiday season decoration. Perfect on your front door or a centre piece display for your Christmas meal with family and friends.
How to make a Christmas decoration video tutorial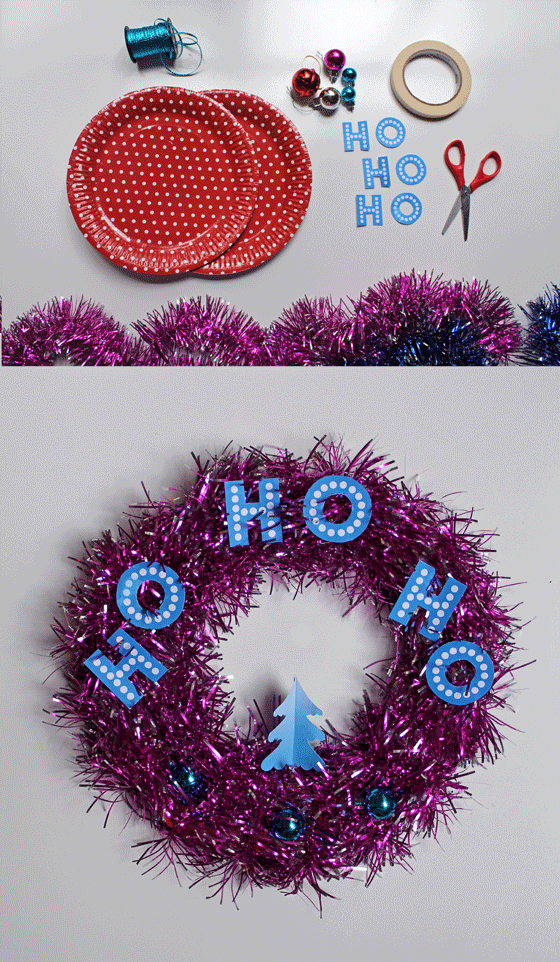 Free & simple decor ideas for decorating your home for the holiday season.
You can download the templates/patterns for the mini Christmas tree and Ho Ho Ho text below. Just click the big red button below. You can't miss it!
Ideas to make your own Festive Wreath. Pick your favourite color. Any colored tinsel you like!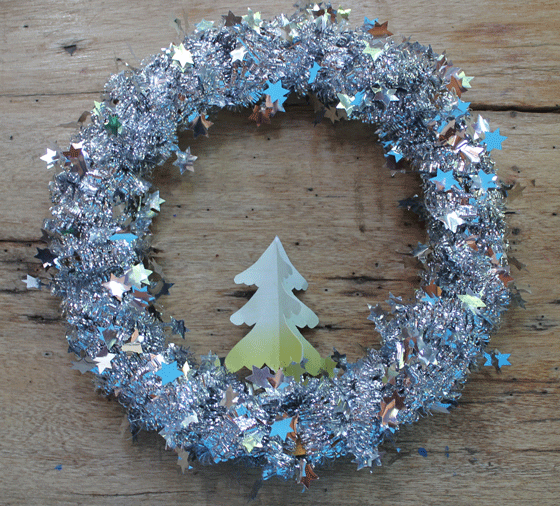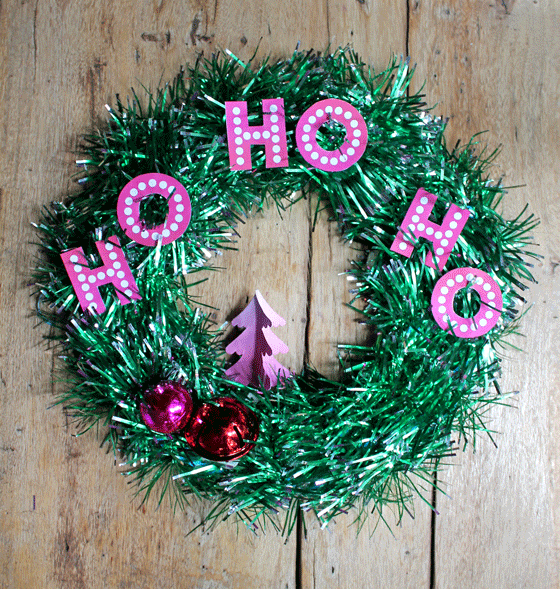 Try these other festive crafts and printable worksheets
Read about more craft ideas on our blog. We hope you enjoyed how to make a tinsel wreath! If so, please give us a little love by liking us on facebook, pinning us on pinterest or following us on twitter. Have a cool yule y'all.