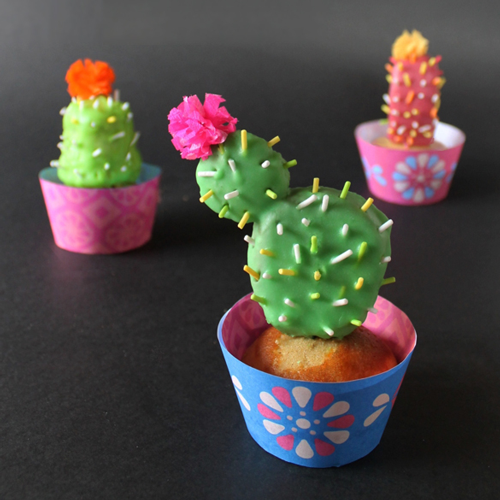 Cactus Cupcakes for Day of the Dead: Plus a proven recipe for cupcake batter or mixture
We couldn't wait to show you these cactus cupcakes we made over the weekend! They were fun and easy to make and tasted good too.
We decorated them with mini crepe paper flowers and Happythought Day of the Dead printables. Perfect for a Day of the Dead party, Cinco de Mayo, or just if you are a cactus lover!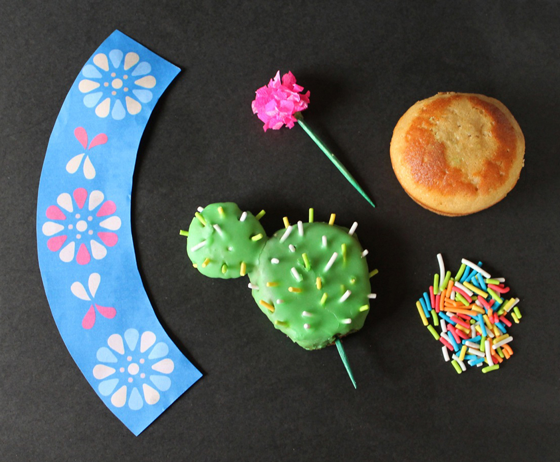 To decorate your cupcakes you will need:
Sprinkles or sugar strands
Icing sugar and food coloring
Tooth picks
Happythought Day of the Dead printables
Crepe or tissue paper to make your flowers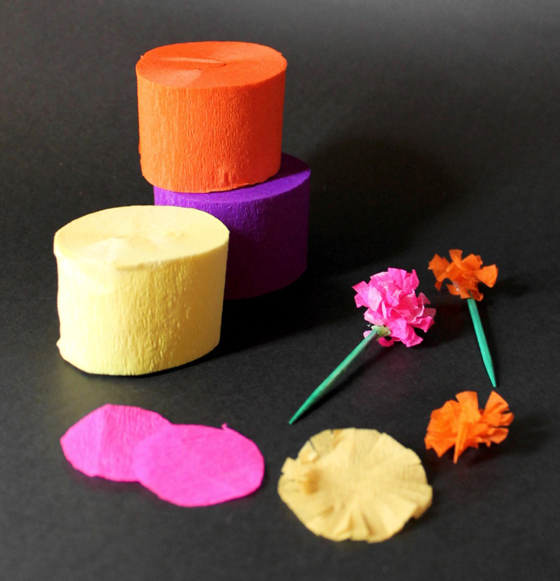 How to make and decorate your cactus cupcakes
Bake a batch of cupcakes (using the recipe below) and then split them into two groups.
Using a sharp knife, carve cactus shapes from one group – an oval, a rounded oblong etc, then cover them in green (and other colors too if you like) icing.
When the icing is nearly dry you can stick in the sugar strands.
Next attach each cactus to a cupcake from your second group, using icing 'glue' or toothpicks to hold them steady (WARNING – if you do use toothpicks be sure to warn guests before they tuck in!!)
Add a crepe paper flower, wrap a Happythought cupcake wrapper around the base and your cactus cupcakes are ready to serve!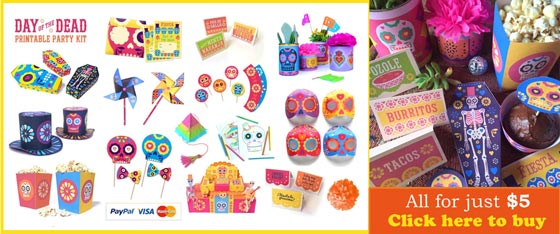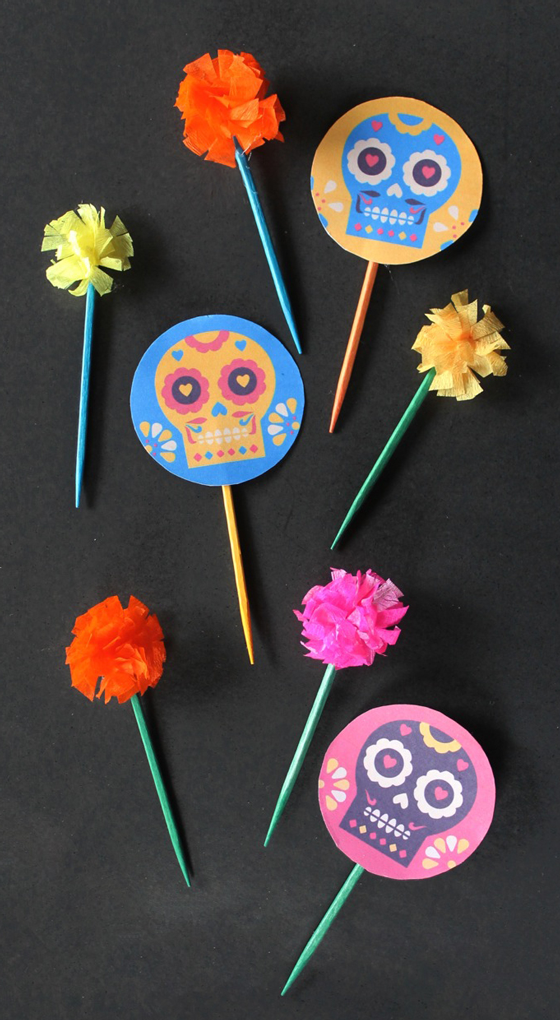 For the cupcakes themselves we used this recipe from Glorious Treats. It's so easy and they always turn out great.
Perfect Vanilla Cupcakes
Recipe by Glorious Treats
Makes 15-16 cupcakes
1 1/4 cups cake flour
1 1/4 teaspoons baking powder
1/2 teaspoon baking soda
1/2 teaspoon salt
2 eggs
3/4 cup sugar
1 1/2 teaspoons pure vanilla extract
1/2 cup oil (vegetable, canola or extra light olive oil)
1/2 cup buttermilk
(or 1/2 cup milk plus 1/2 teaspoon white vinegar or lemon juice – add acid to the milk then set aside for 5 minutes before using)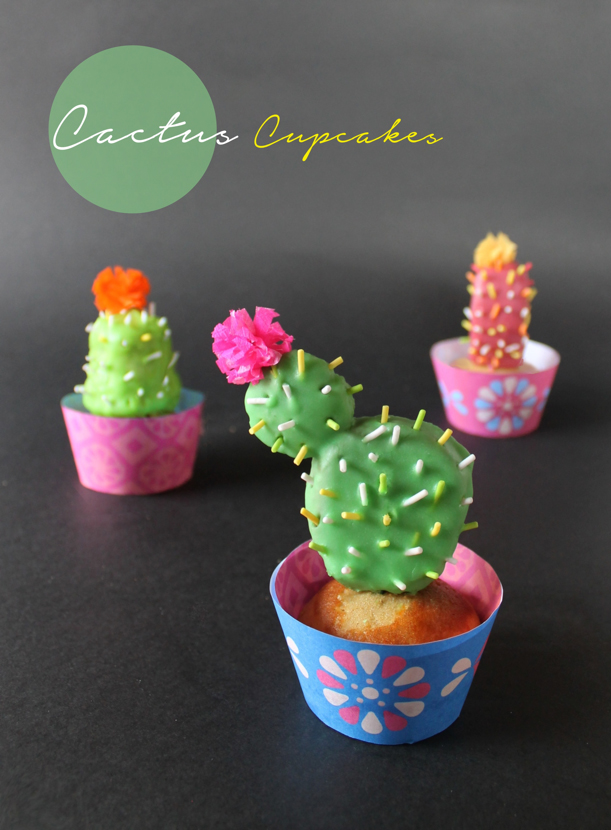 Have fun making your cactus cupcakes! Experiment with colors and styles.
---
12 print and make food and drink signs free

We also have our very popular Free printable Mexican food signs to download from here: https://happythought.co.uk/day-of-the-dead/mexican-food-signs
---
We hope you enjoyed our easy make cactus cupcakes! If so, please give us a little love; by liking us on facebook, pinning us on pinterest or following us on twitter. Thank you!