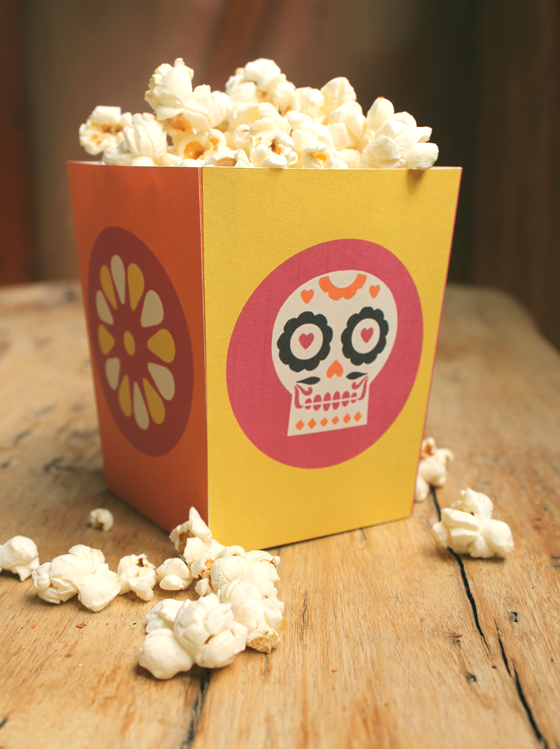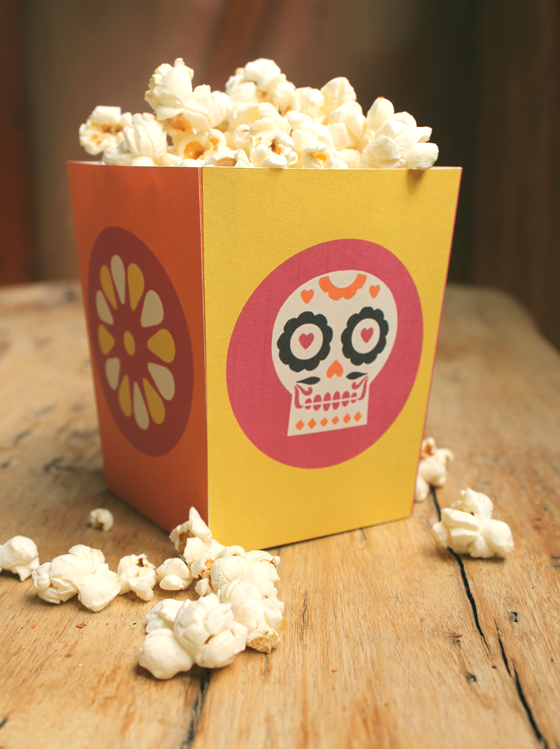 Give your Day of the Dead celebration some extra kick with this easy spicy popcorn recipe.
This spicy popcorn recipe is one of the quickest party snacks to prepare. See how simple it is to prepare below.
Ingredients:
1 cup of popcorn kernels (makes 20 servings)
1-2 tsp. (30 ml) vegetable oil (odourless is best)
2 tsp. (30 ml) chili powder
1 tsp paprika
2 tsp. (5 ml) salt
1/2 tsp. (1 ml) cayenne pepper (optional)
Preparation: How to make spicy popcorn
Heat the oil in a large pan over a medium to high heat. Pour the popcorn kernels into the pan and stir and shake to distribute the oil and heat evenly – the idea is to try to get all the kernels popping at the same time.
Lower the heat slightly and add your spice mixture, distributing evenly over the kernels. Keep shaking the pan until the first kernels start to pop rapidly.
When this happens stop moving the pan, but leave on the heat to let the rest of the kernels pop as quickly as possible. When the kernels have stopped popping, remove the pan from the heat and pour them into a bowl.
Popcorn is best made fresh, about an hour before the party, but you can mix your spices the night before and store them in an airtight container to keep them fresh.
POP CORN is one of the best for fiestas!
Why not serve your spicy popcorn in our Day of the Dead printable mini popcorn boxes as shown in our photos?
It's a fun idea to leave a stack of boxes next to the bowl of popcorn, with a ladle so that your guests can fill their own boxes and munch while mingling!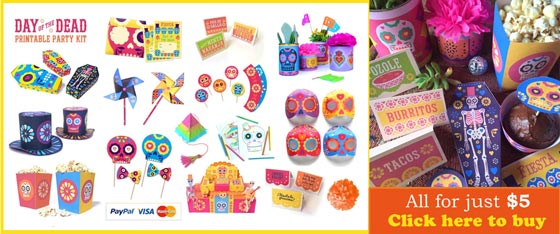 We also have a few bits of party advice, some Day of the Dead games and calavera coloring in pages to make your activity the best!
---
12 print and make food and drink signs free

We also have our very popular Free printable Mexican food signs to download from here: https://happythought.co.uk/day-of-the-dead/mexican-food-signs
---
We hope you enjoyed our Day of the Dead spicy popcorn recipe idea!
If so, please give us a little love; by liking us on facebook, pinning us on pinterest or following us on twitter. Thank you!