Description
Happythought's Valentine's Day printable craft set: templates and crafts to download and make!

A printable pack full of fun Valentine's Day ideas, craft projects and activities.
Over 40 patterns and cutouts with easy to follow instructions.
YOU WILL RECEIVE:
HIGH RESOLUTION (300 dpi) PDF templates of the following:
1) How to make a paper rose, with instructions and templates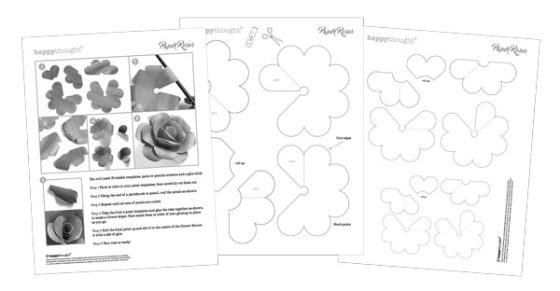 Make Valentine's day paper roses for all your friends!
---
1) Valentine photo props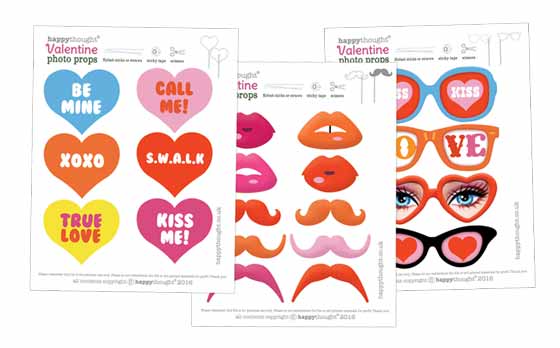 Fun and festive Valentine's Day photo/party props.
---
2) Valentine fairies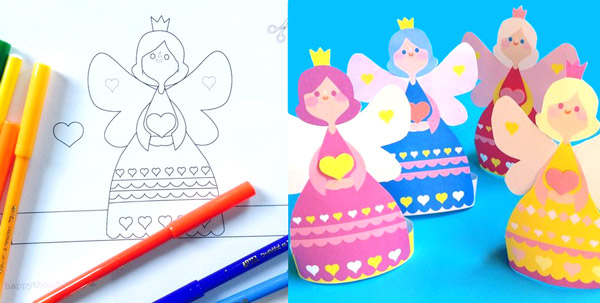 Cute little fairies with matching envelopes to give to your Valentine.
8 × 5.2 × 6.5 cm and 11.5 × 7.5 x 9cm
---
3) Peacocks for St Valentine's Day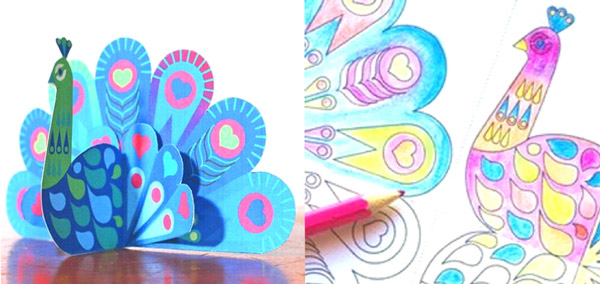 Make as ornaments, cards or as a coloring-in activity.
---
4) Valentine gift box set (includes color in sheets)



4 cute little cottages for Valentine's Day. Perfect for little gifts! Color-in options included.
2 sizes – 8 × 5.2 × 6.5 cm and 11.5 × 7.5 x 9cm.

Coloring in this Valentine's Day gift box and fill it with goodies – a great gift for anyone!
---
5) Fun Love pinwheel

Ideal for a class or home art craft activity!
---
5) Love cube gift box set

3 lovely Valentines Day gift boxes, perfect for a special romantic gift or party favors.
4.8 × 4.8cm, 6 x 6cm. 8 x 8cm.
---
5) Valentine's Day garland

How to make a colorful love garland: Simple templates to cut out and color.
---
6) Valentine mini top hat

Make a mini top hat for Valentine's Day dress up, as a party favor or craft activity.
---
7) Valentine labels and flags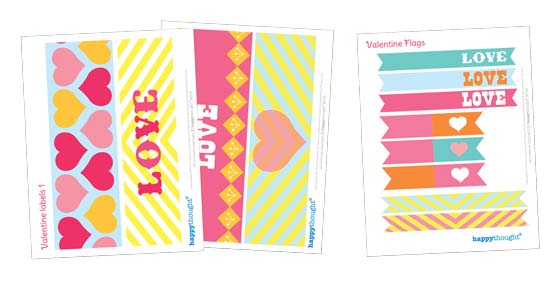 Can labels and flags for a Valentine's Day centerpiece or gift.
---
Valentine's Day ideas gift boxes and cards
Happythought's Valentine's Day printable template set are digital PDF files. All the Valentine templates come with easy to follow assembly instructions.
Valentine's Day printables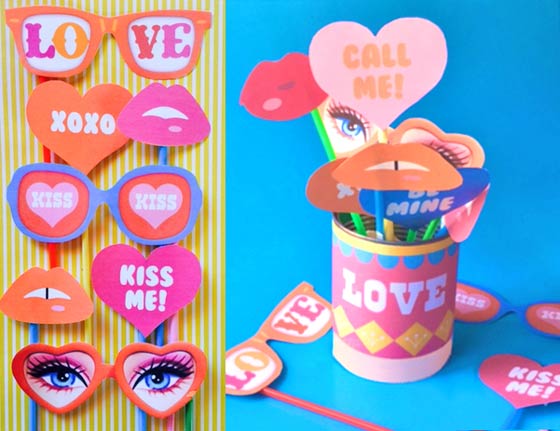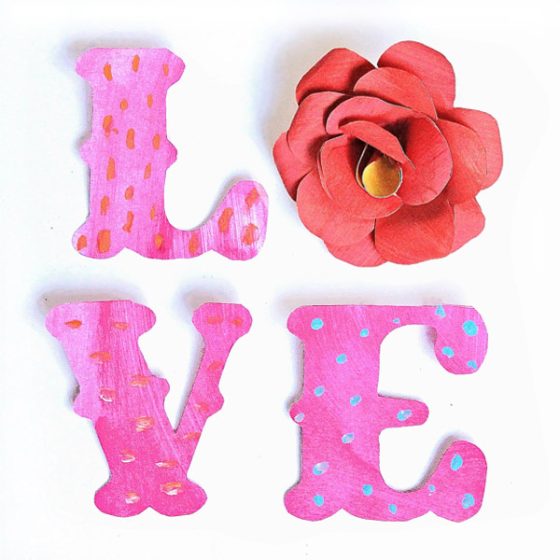 We hope you enjoyed this Valentine's Day printable craft pack!
If so, please give us a little love; by liking us on facebook, pinning us on pinterest or following us on twitter. Thank you!
SaveSave
SaveSave
SaveSave
SaveSave