Description
How to make your own pin badges for Valentine's Day
These pins are super easy to make and you can color them your way, add gems or glitter.
Our versatile templates can also be used for DIY patches, stickers, bag charms, Valentine's Day Cards and more! Make as many as you can and cover a jacket or bag with these fun, happy pins! Give them to your friends as gifts or party favors.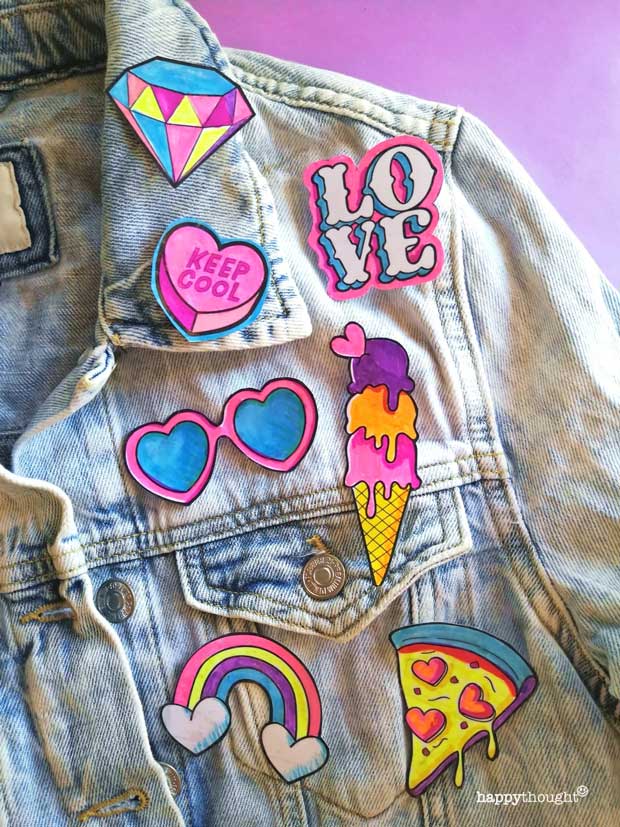 Suitable as a fun craft project – as little ones will need a bit of help  – or to give fully-made as a gift! The great thing is that you can make as many pin brooches as you like. Have fun!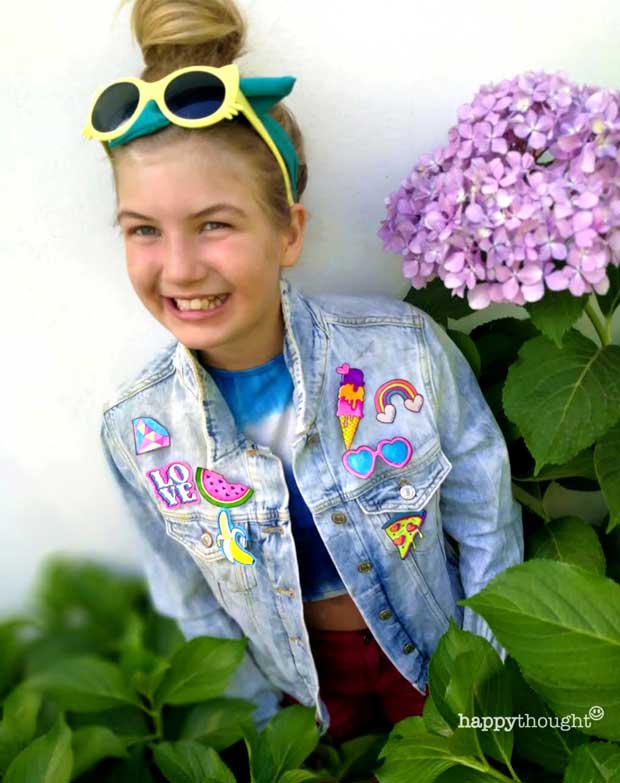 DIY instructions for how to make this fun collection of Valentine pins!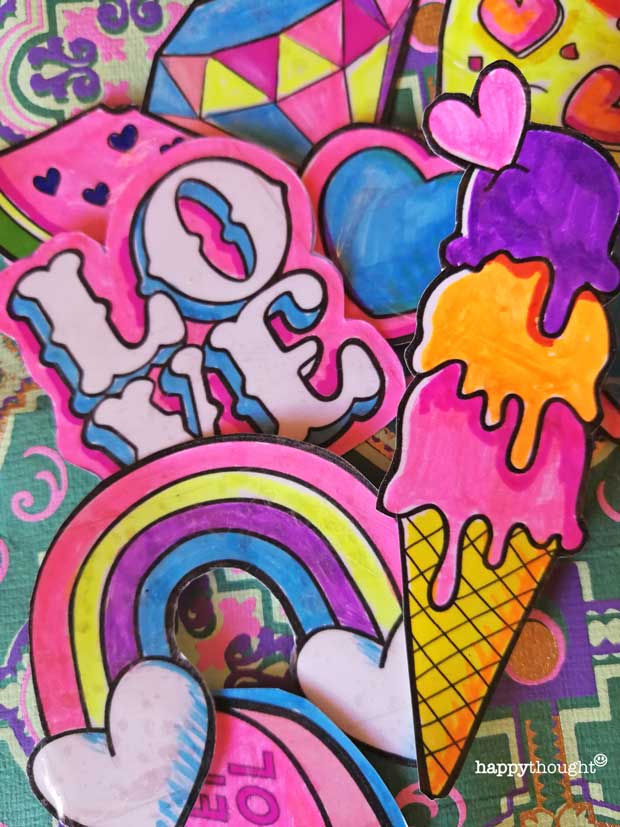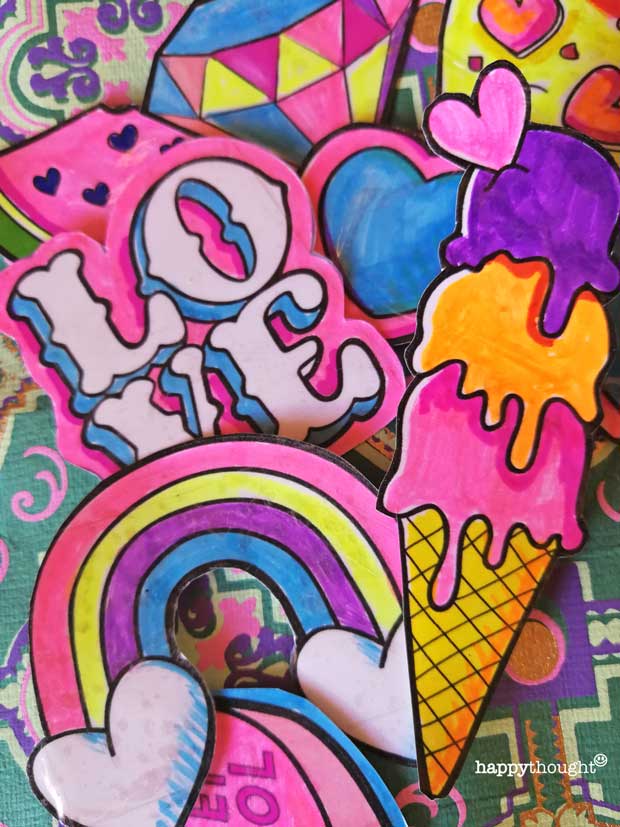 Follow our step-by-step tutorial and create your own pin brooches for Valentine's in no time! Print and craft these stunning buttons or badges  for an outfit or a loved one. If you like enamel pins you'll love these DIY versions!
You will need: White card stock, colored pens and flourescent markers (optional), scissors, a wide, clear sticky tape roll, safety pins.
Step 1
Print out your Valentine pin templates on to a white card stock
Step 2
Color in your templates using bright colors. Add some glitter too if you like!
Step 3
Choose a pin template and cut loosely around it. Lay it carefully on to a strip of the clear sticky tape. Lay another strip of tape on the other side of the template, so that the image is sealed.
Step 4
Carefully cut around the outline of the image, as shown.
Step 5
Using the sticky tape, attach a safety pin to the reverse of the template.
Step 6
Your pin is ready!
Members click here to download your Pin badges template and tutorial

YOU WILL RECEIVE:
2 PDF HIGH RESOLUTION (300 dpi) file containing the following templates/patterns:
• Pin badges template
• Pin badges instruction
Members! To receive your free Pin badge designs, just click here to add the templates and instructions to your cart. It's easy!
Make as many as you like – perfect to decorate a denim jacket, school bag or as gifts for your friends. You can also use the templates to make DIY stickers, cards, decorations and more!
We also have more cute crafts featured in the Happythought CraftClub. Read more here…
---
A few tips on downloading your template:
1. The files come in the first order confirmation email. Here is an example –  https://happythought.co.uk/checkout/attachment/how-to-order-printable-templates

2. After you click on the links, the files will open in your web browser. There you can chose to print directly or download the PDF files to your desktop or mobile device.
---
For more Valentine's Day crafts check out Happythought's fab Valentine's Craft Activity pack! You might also like our other free CraftClub templates. Make a Milagro heart decoration, DIY paper peacock templates and our popular costume idea with vampire mask templates.
Our new books Llama Crafts and Sloth Crafts also feature pin brooch crafts and tutorials.
---
We hope you enjoy our paper mobile.Be sure to join the Happythought CraftClub here to get creating today! If so, please give us a little love; by liking us on facebook, pinning us on pinterest or following us on twitter. Thank you!
SaveSave
SaveSave