Celebrate Cinco de Mayo with Happythought's printable party kit!
Download over 20 PDF templates/patterns for some fabuloso Cinco de Mayo decorations.
All our printables are fun and easy to make and come with full instructions.
Cinco de Mayo decorations – Easy DIY templates + PDF!
What's more, for this week only all our Cinco de Mayo printables, worksheets and scrapbooking kits are 50% OFF!
All Cinco de Mayo packs!
Did you know?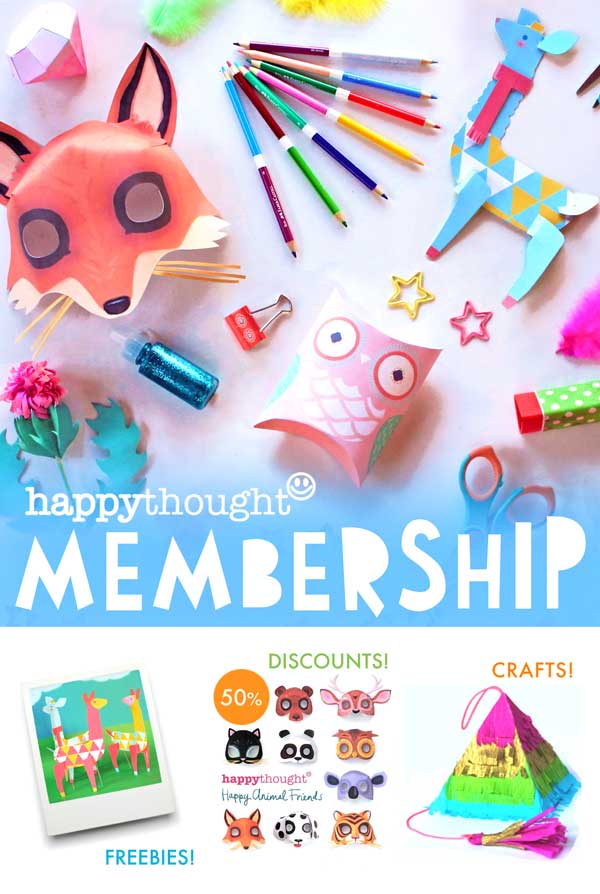 Happythought Membership (1 year)
100s of templates to download, print and make…
Benefits include:
• Unlimited access – Happythought CraftClub templates
• Happythought Newsletter
• Special Happythought members only discounts   SaveSave