Description
Plan your week on one easy page: Eight weekly planner designs to choose from!
These fun and vibrant printable weekly planners are free to Happythought members! Time to get organised!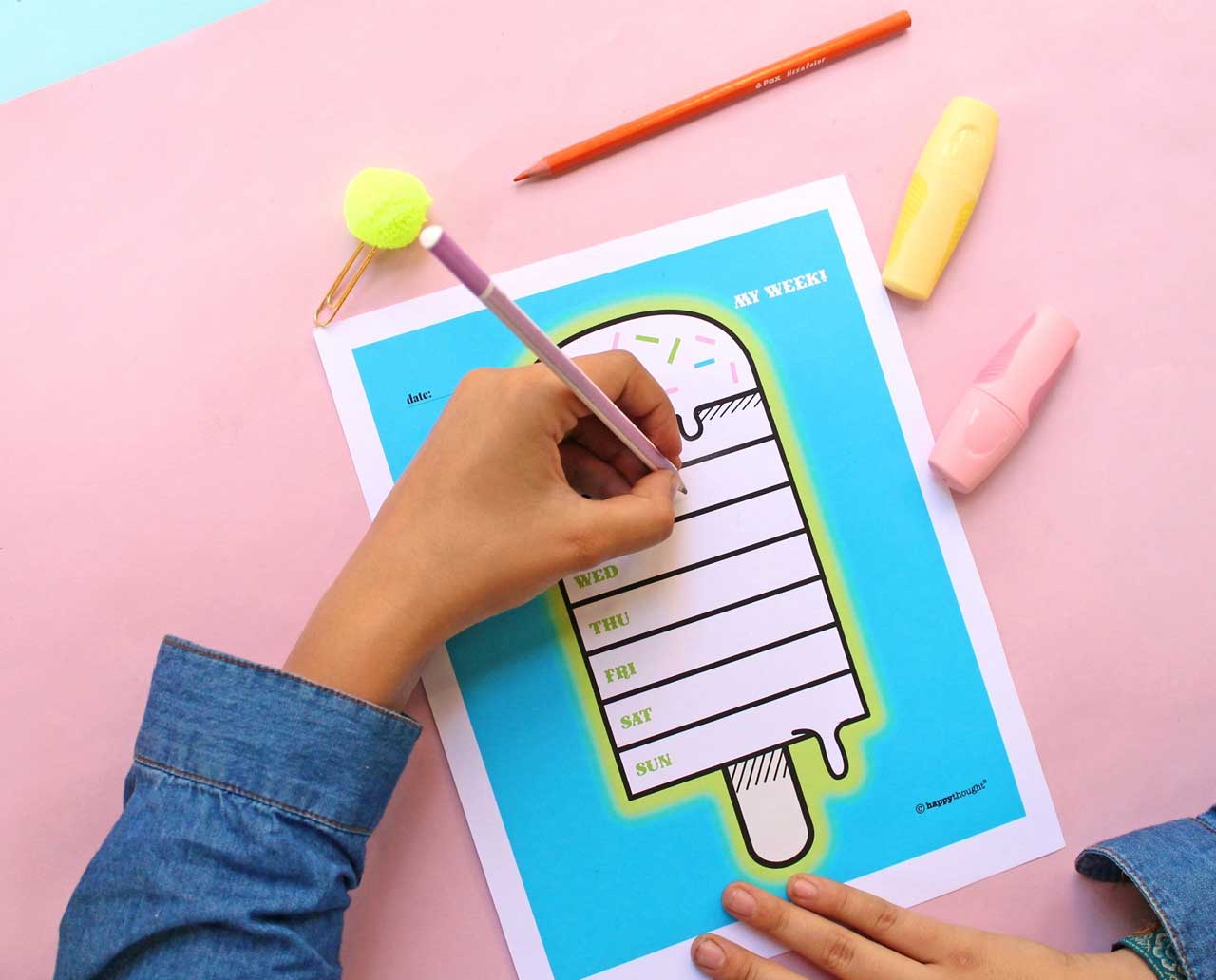 These inspiring and colorful planners will help you get planning and productive! The color schemes and graphics are so vibrant and cute you cant help but feel positive about the week ahead!

It helps so much to write down your goals for the week, and the week-by-week format is so much easier to digest than a whole month!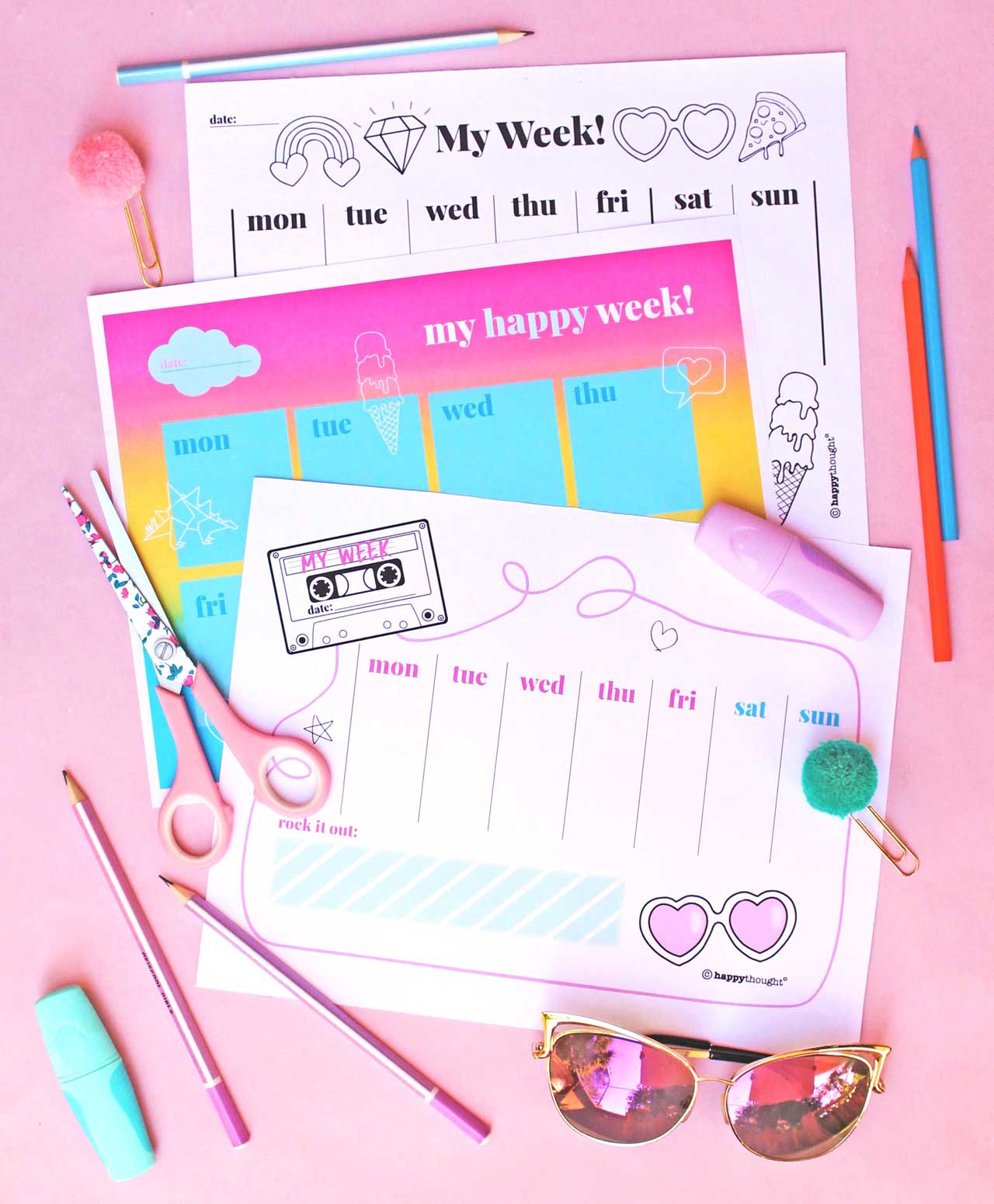 So flexible, just write in the date and pin your planner on the wall or stick on your fridge. Use your weekly planner to schedule appointments and tasks. A single page means that you can see what needs to be done that week at a glance.
Weekly planner designs appeal to all age groups
You can also use the planner for school classes, or as a chore chart for all the family. Perfect to plan out holidays, to keep on top of homework and school deadlines, or just for fun social events! Get the kids involved in planning their own week and have fun filling them in at the start of each week. These colorful templates will encourage them to plan tasks and social activities.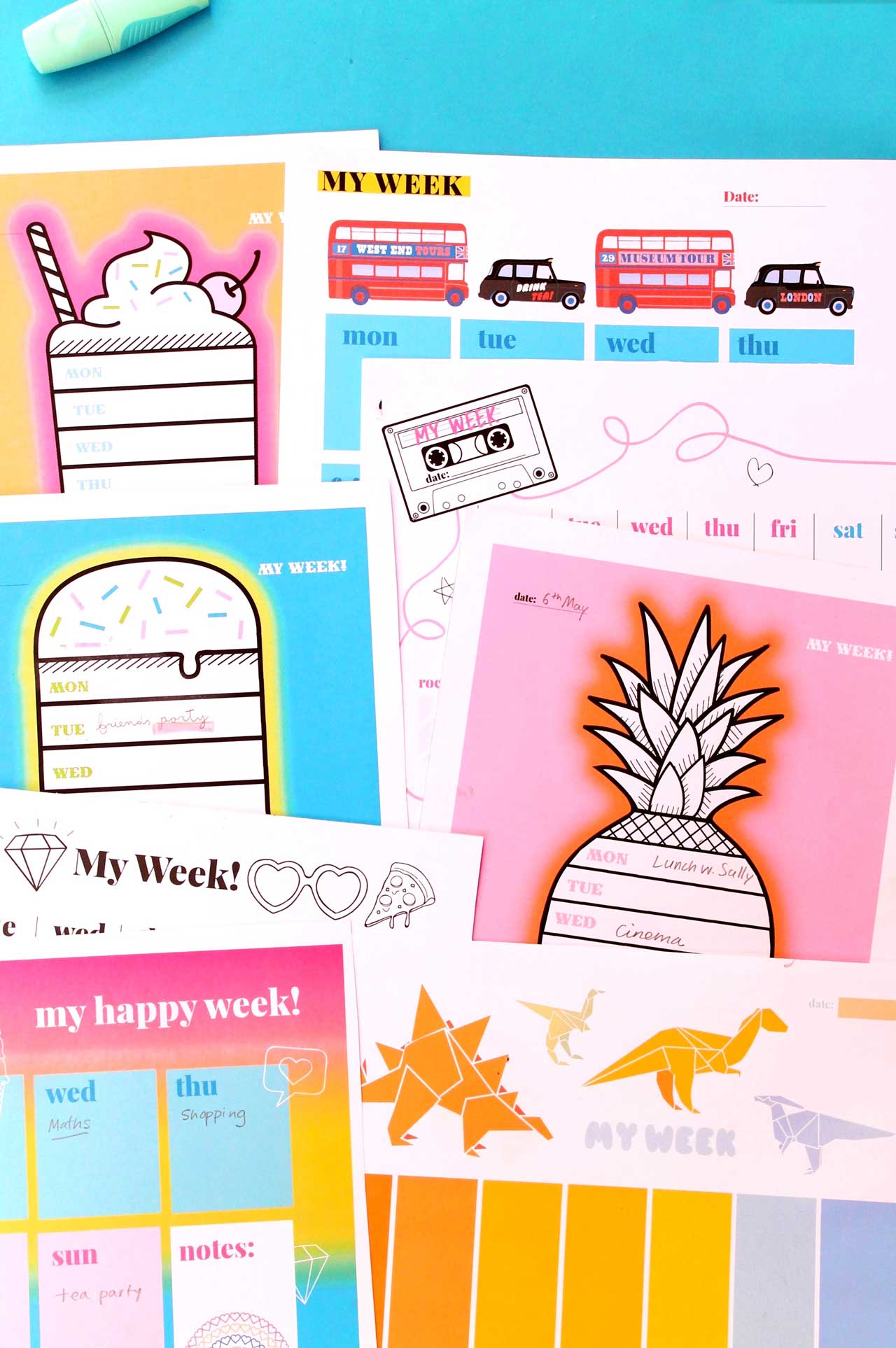 Printable templates for vibrant and colorful weekly planners!

You will receive:
• 8 printable cute and colorful weekly planner templates
• 8 more weekly planners in Spanish
Organise your time with these cute printable weekly planners
Why not laminate your weekly planners and use them over and over each week? Just use dry wipe markers and clean to re-use.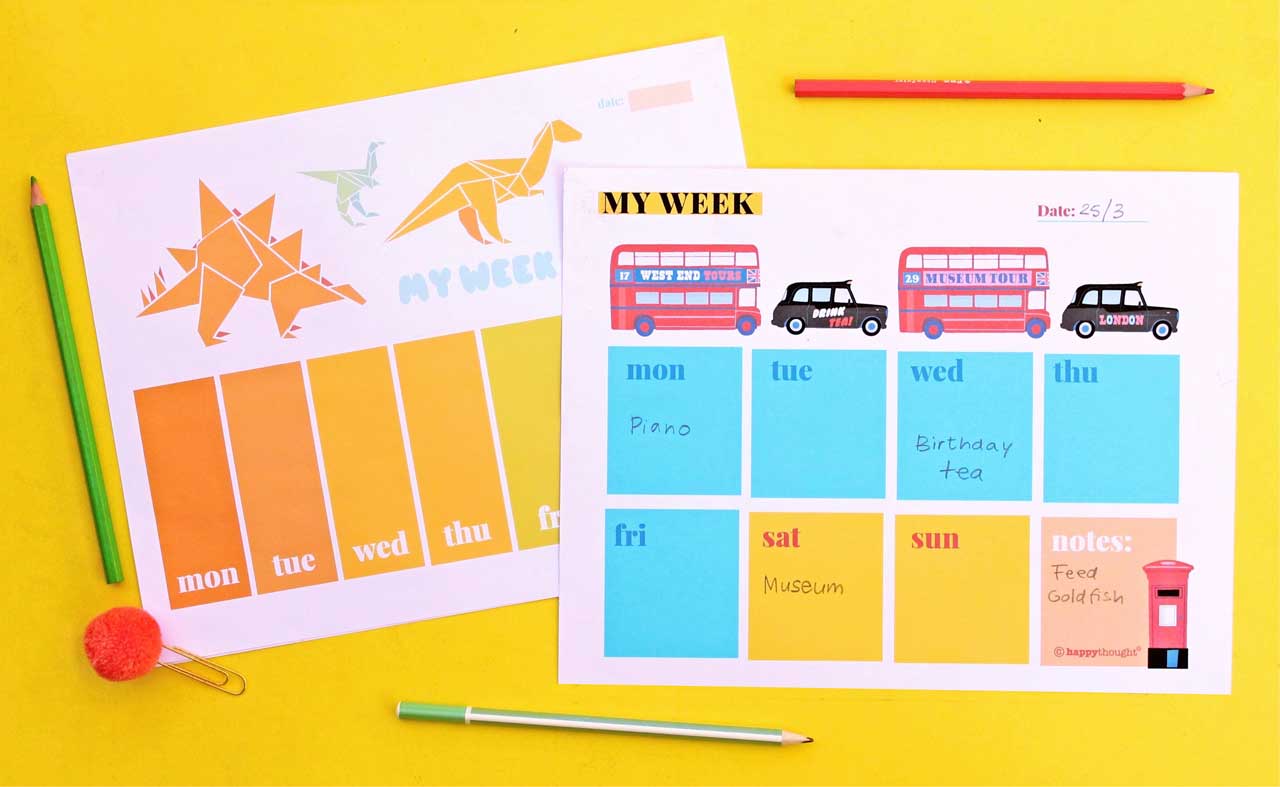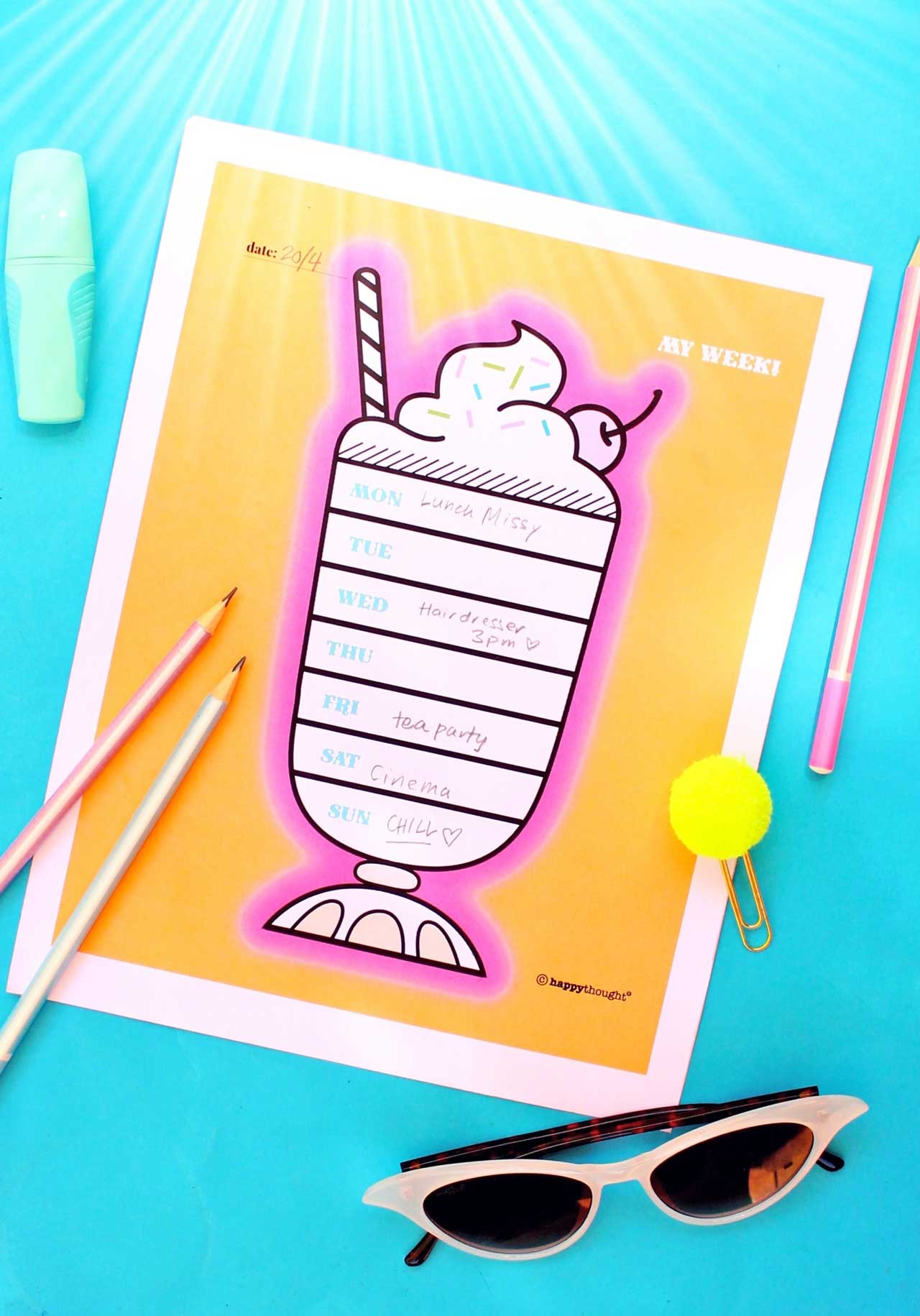 Choose one template for each member of the family or household, or share one planner for everybody!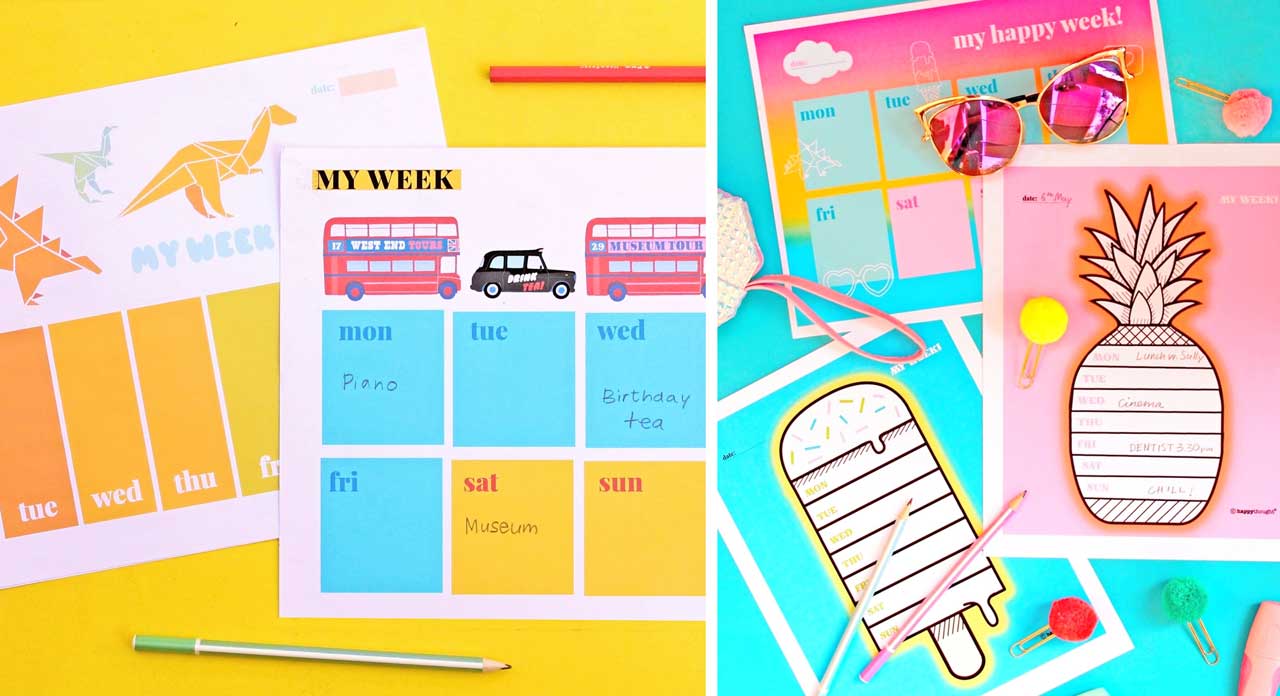 This template set also includes weekly planners in Spanish, perfect for learning a little extra and getting familiar with the days of the week!
Designs featured in this kit are Pineapple, Popsicle, Milkshake, Dinosaurs, London fun, My happy week, 80s style mix tape and color-in Rainbows and ice creams.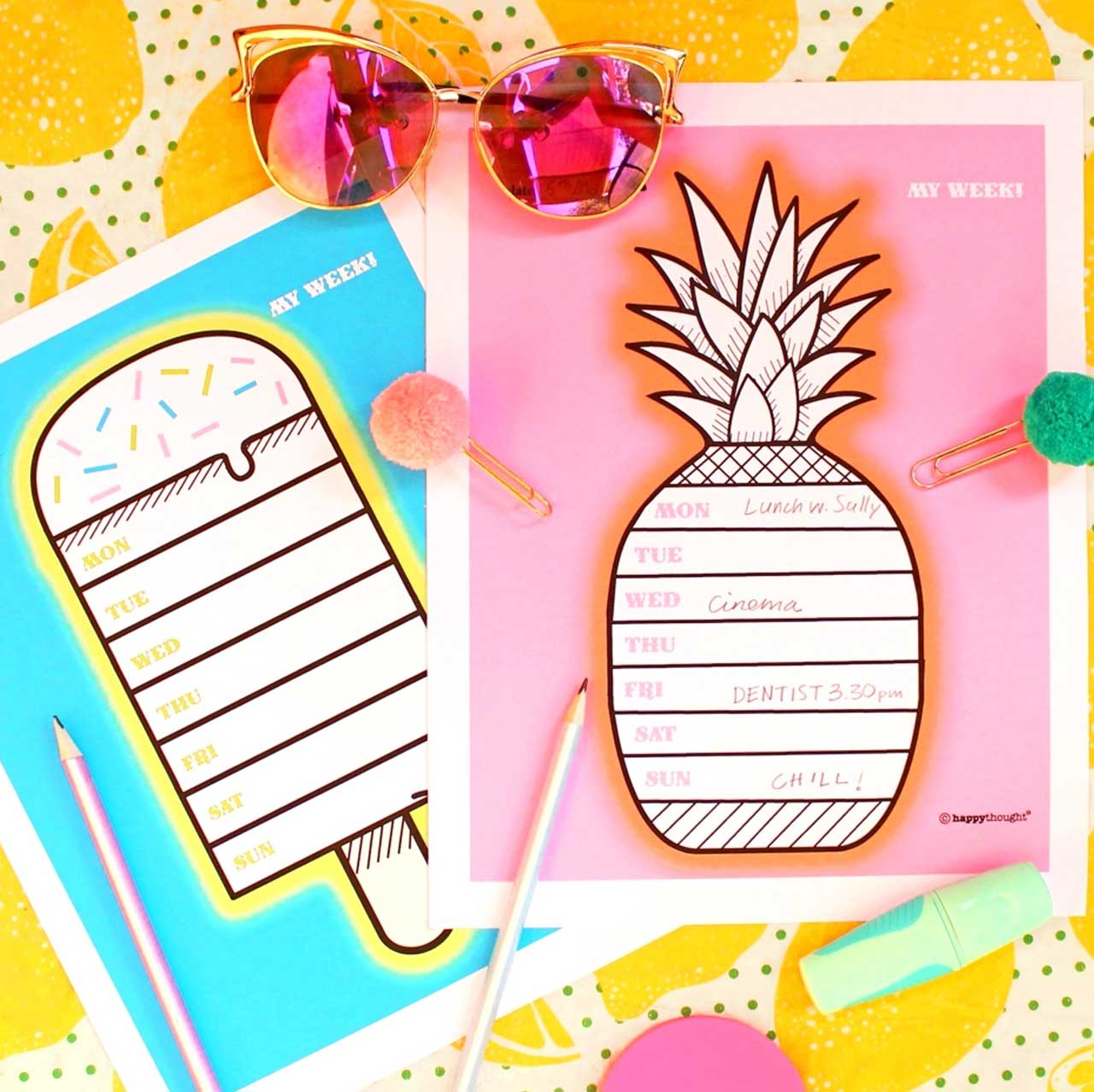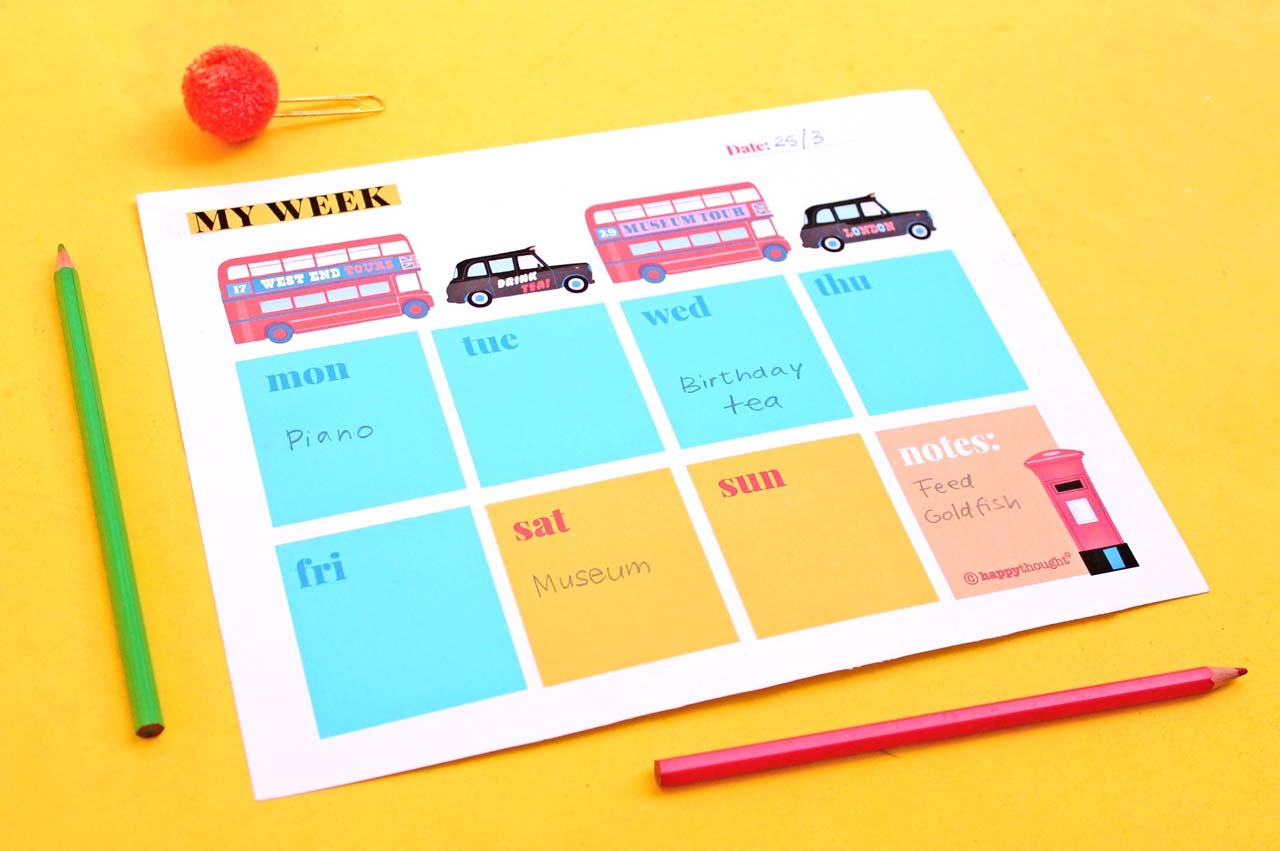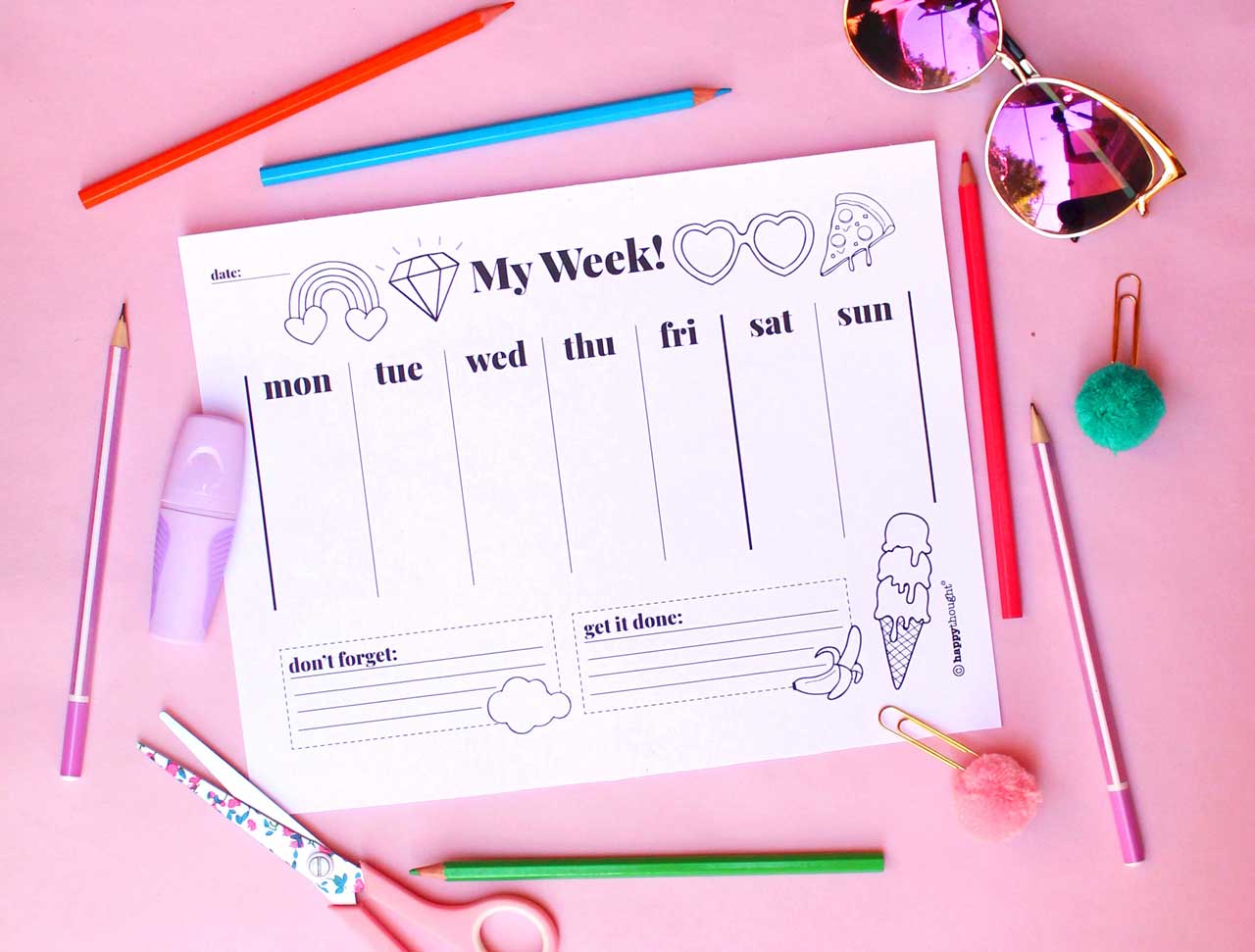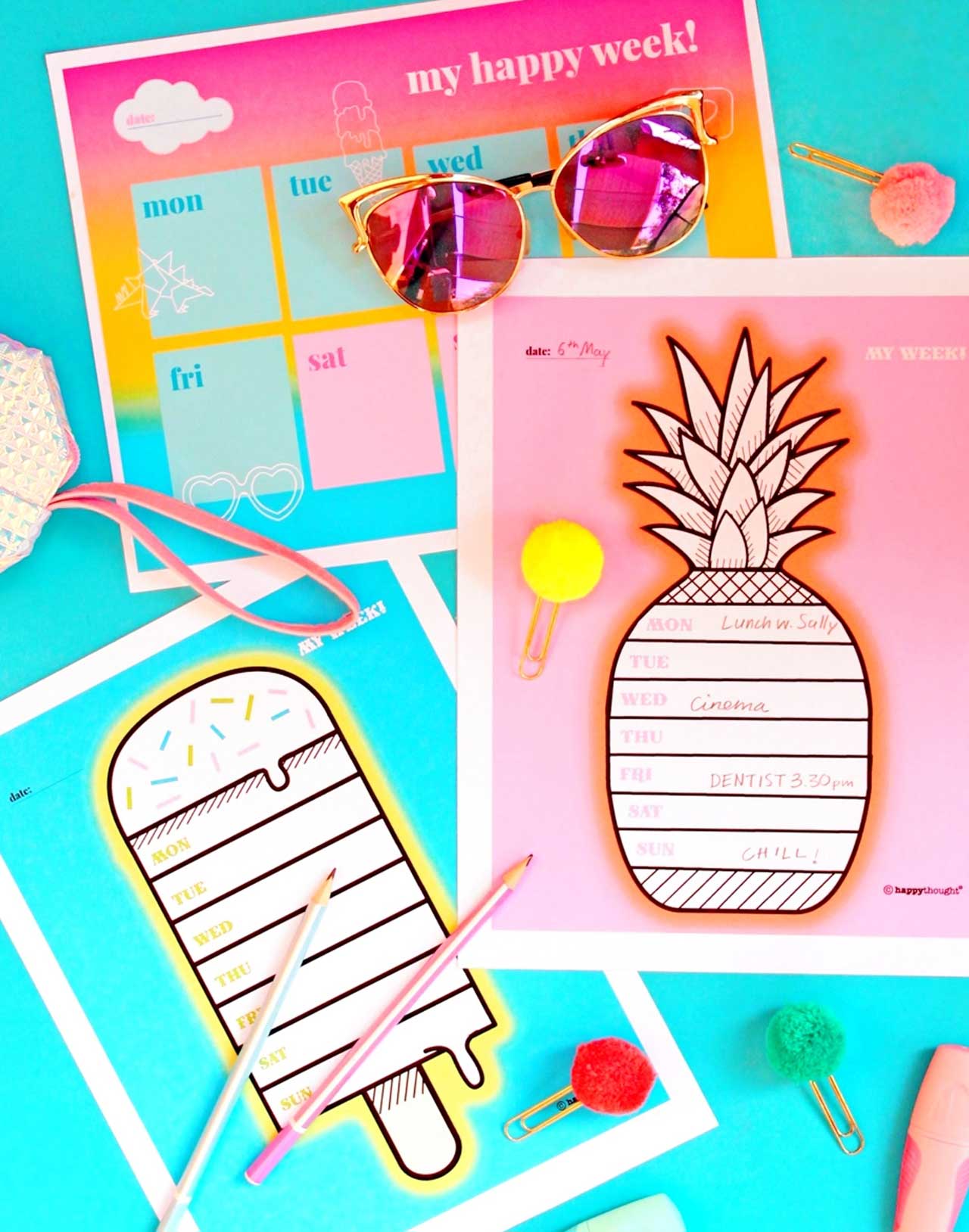 We hope you enjoy these Happythought printable weekly planners. If so, please give us a little love; by liking us on facebook, pinning us on pinterest or following us on twitter. Thank you!
Be sure to join the Happythought CraftClub here to get creating today!