Description
Koinobori describes a carp streamer 'koi' meaning carp and 'nobori' meaning flag. These vibrant decorations flutter in the wind in late April and early May, to celebrate Children's Day on May 5th in Japan. Streets and parks across Japan are decorated with koinobori to honor children and wish them a good future, growing up healthy and strong.

DIY Koinobori fish decoration templates. Download + make a 3D paper Koinobori fish
Garland or streamer craft decoration templates to download
Traditionally the streamers are attached to a pole and attached to the roof of the house. The first streamer is usually colorful striped wind sock featuring the family's crest. The next flag is black and represents the father, the second is red and represents the mother, and the following flags represent the children, from eldest to youngest.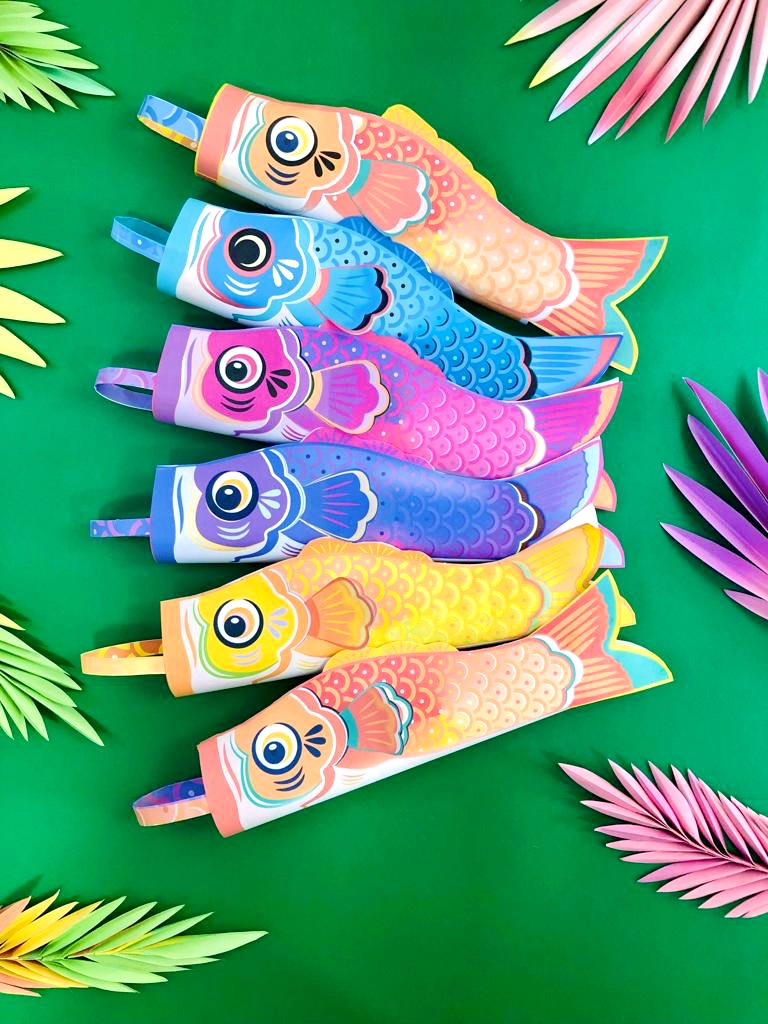 Available to Happythought members to download and make. Perfect for classroom crafts, DIY decorations, family craft ideas, creative and educational play. Celebrate Japan's Children's Day on May 5th and learn more about the customs of koinobori. The templates come in a variety of colors also include a black and white koinobori template to color in your own way. Rainbow streamer templates included too.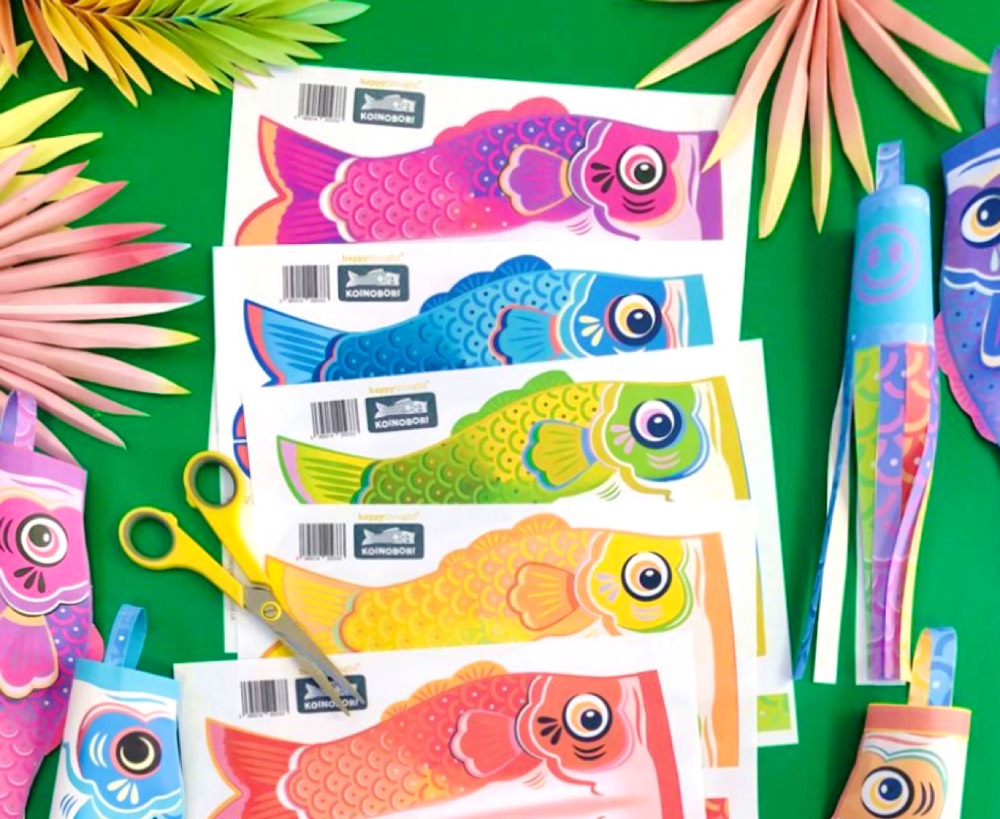 DIY paper download: make a Koinobori carp fish streamer or garland
YOU WILL RECEIVE:
PDF HIGH RESOLUTION (300 dpi) file contains the following templates/patterns:
1) Koinobori carp fish instructions
2) Koinobori carp fish templates
3) Koinobori black and white templates
4) Extra big Koinobori templates
5) Mini Koinobori templates
6) Koinobori color in fact worksheet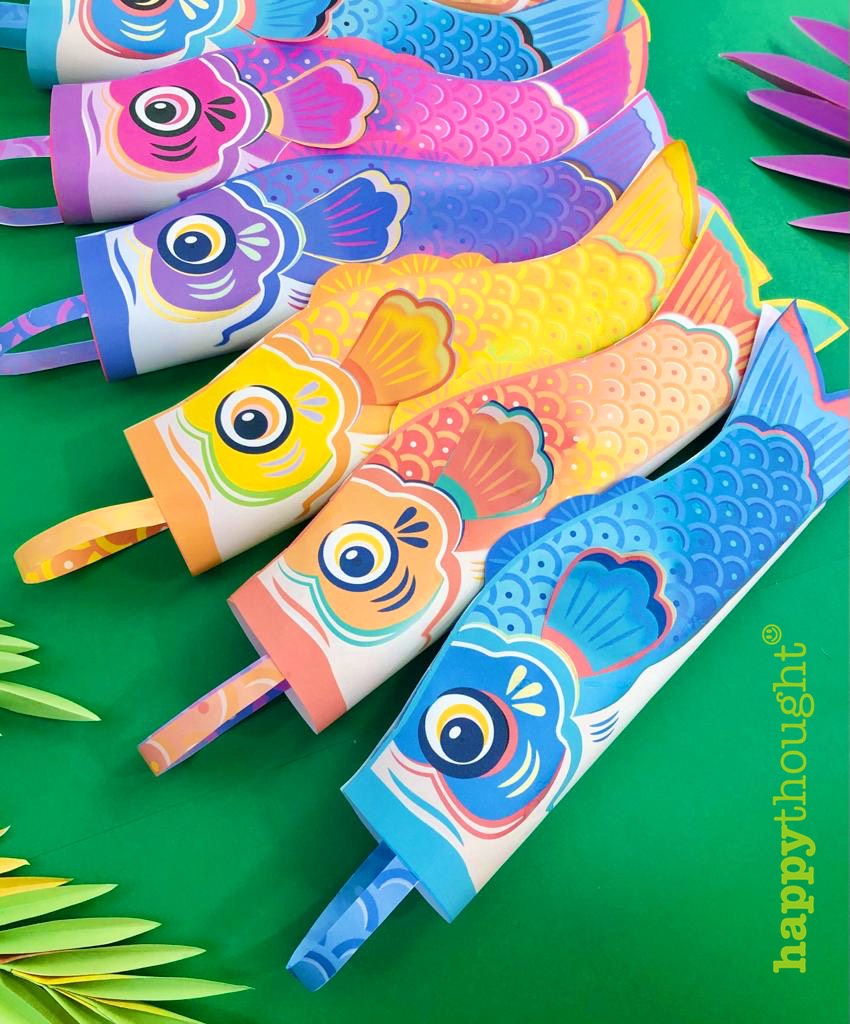 Check out more printable craft ideas from Happythought:
Want more mask costume ideas?
Popular Happythought Wild Animal mask set plus B&W masks to color in, plus animal activity fact sheets. Easy Printable Halloween mask/costume ideas, super hero masks and a set of calavera masks for Day of the Dead celebrations.
We hope you enjoy crafting these vibrant Koinobori fish decoration templates. If so, please give us a little love; by liking us on facebook, pinning us on pinterest or following us on twitter. Thank you!SaveSaveSaveSaveSaveSave