Description
Kittens in socks garland template: Download and make this cute and festive diy decoration!
Introducing Tiddles, Ziggy, Primrose, Pebble, Buttercup, Muffin, Cheeky, Sleepy and Smudge! These super cute kitty cats hanging in their christmas stockings would just love to celebrate any festive period with you and your friends.

Perfect as an easy family or party activity, as diy gift tags or as decorations around the home!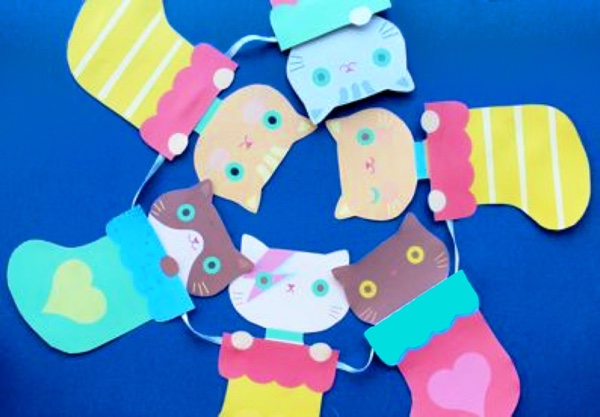 A color in version is also included in your download, so you can have fun decorating the garland your own way, maybe take inspiration from your own kitty cat? You can also use the templates to make gift tags or individual hanging decorations. Download and make this adorable diy garland today to add to your festive decorations. Easy and fun to make, this family holiday craft is free to Happythought members. Perfect for cat lovers!
YOU WILL RECEIVE:
PDF HIGH RESOLUTION (300 dpi) file contains the following templates/patterns:
1) Kittens in socks garland template + instructions
2) Kittens in socks garland color your own templates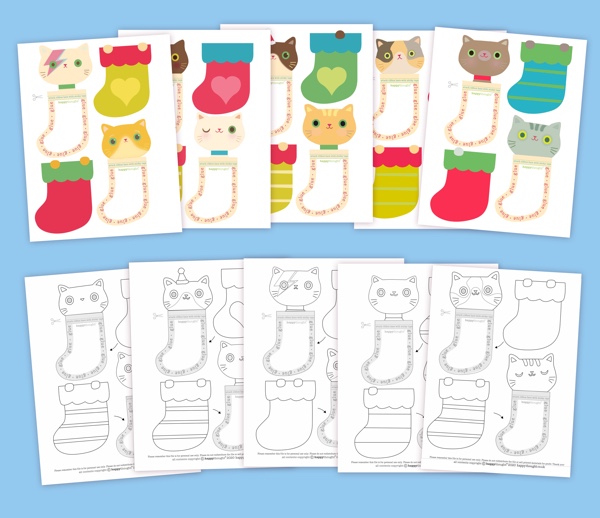 We hope you enjoyed making this easy kittens in socks garland template.
If so, please give us a little amor; by liking us on facebook, pinning us on pinterest or following us on twitter. Thank you!