Description
Make your own Sloth plush with this easy DIY craft template and PDF photo tutorial to download
Make your own adorable Sloth plush family with this sloth plushie template. These cute and cuddly sloth plushes are easy to make and full of charm. Follow the pattern and add velcro strips to their claws so that they are huggable. Perfect cuddle companions!

Available to Happythought members to download.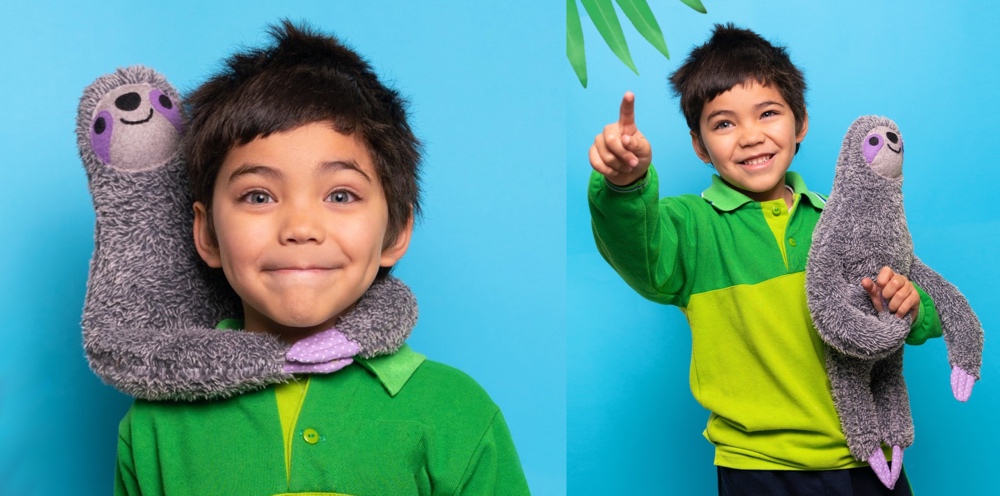 YOU WILL RECEIVE:
PDF HIGH RESOLUTION (300 dpi) file contains the following templates/patterns:
Sloth plushie instructions
Sloth plushie template
Our digital templates are designed to be easy to make. We like things simple too.
10 steps to making your Sloth plush:
Carefully cut out your sloth plush paper templates.
Draw around them on to the reverse of the fabric. You will need 2 identical panels for the sloth body and 8 claw panels.
Assemble all the pieces of your sloth – body, face and claws.
Sew the felt elements of the face in place. Use a chain stitch to create a smiling mouth.
Sew the face in place on to the front panel of the sloth plush body. Leave a gap so that you can fill it with a little stuffing, the close with a few stitches.
With the panels in reverse, sew the body together as shown. Leave openings at the end of each arm and of the torso. Turn the body the right way round, ready to stuff.
Next, stuff your sloth with cushion filling.
Assemble the sloth claws as shown. Add piping slog each of the 3 claws, and stuff with a little filling.
Attach the claws to the end of each arm and leg. Add velcro so that your sloth can hug and hang.
Your loveable sloth plush is ready.
Other Happythought craft ideas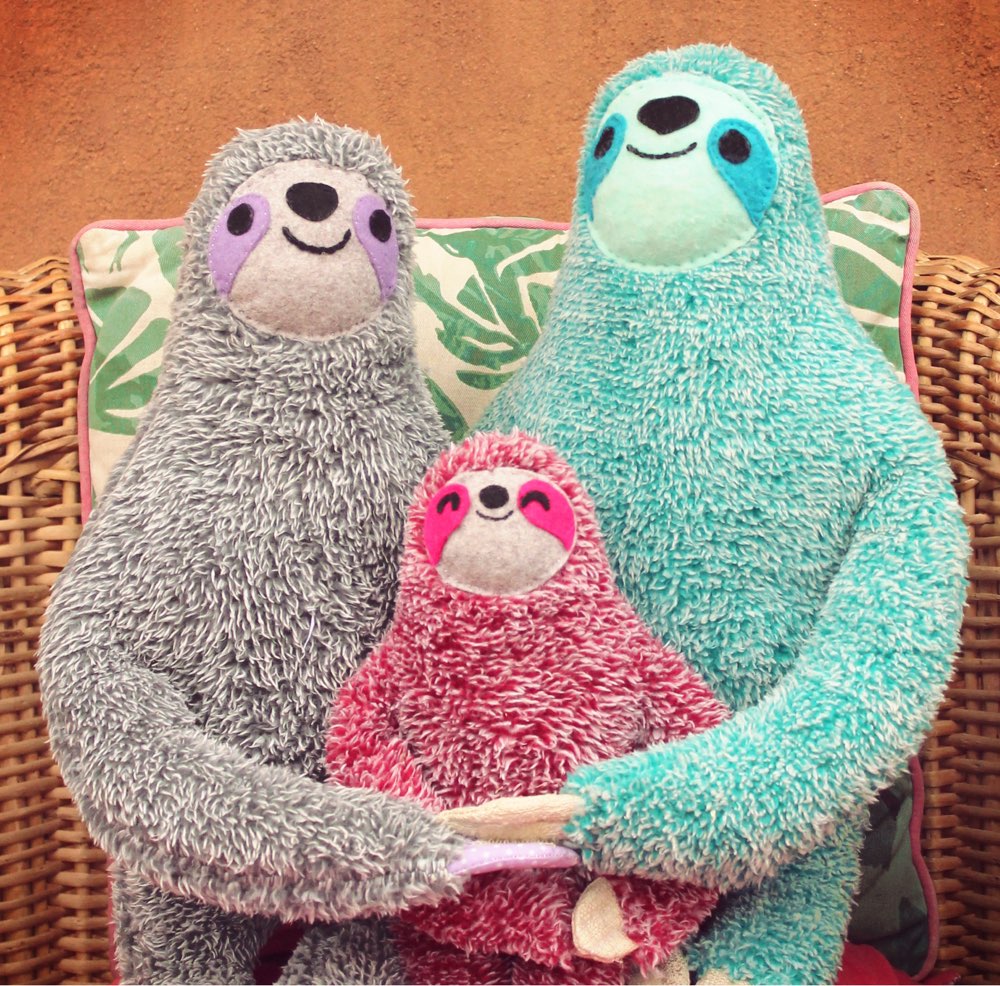 We hope you enjoyed our DIY Sloth plushie template. If so, please give us a little love; by liking us on facebook, pinning us on pinterest or following us on twitter. Thank you!