Description
Dinosaur paper snowflake templates – Easy homemade decorations with instructions and printable templates!
Use Happythought's DIY Dinosaur snowflake templates to craft and create these festive Stegosaurus, Triceratops, Tyrannosaurus Rex and a Pterosaur snowflake designs with Happythought's printable templates, free to Happythought members.

Use these easy paper kirigami snowflake patterns to print, fold and cut these fabulous DIY festive decorations.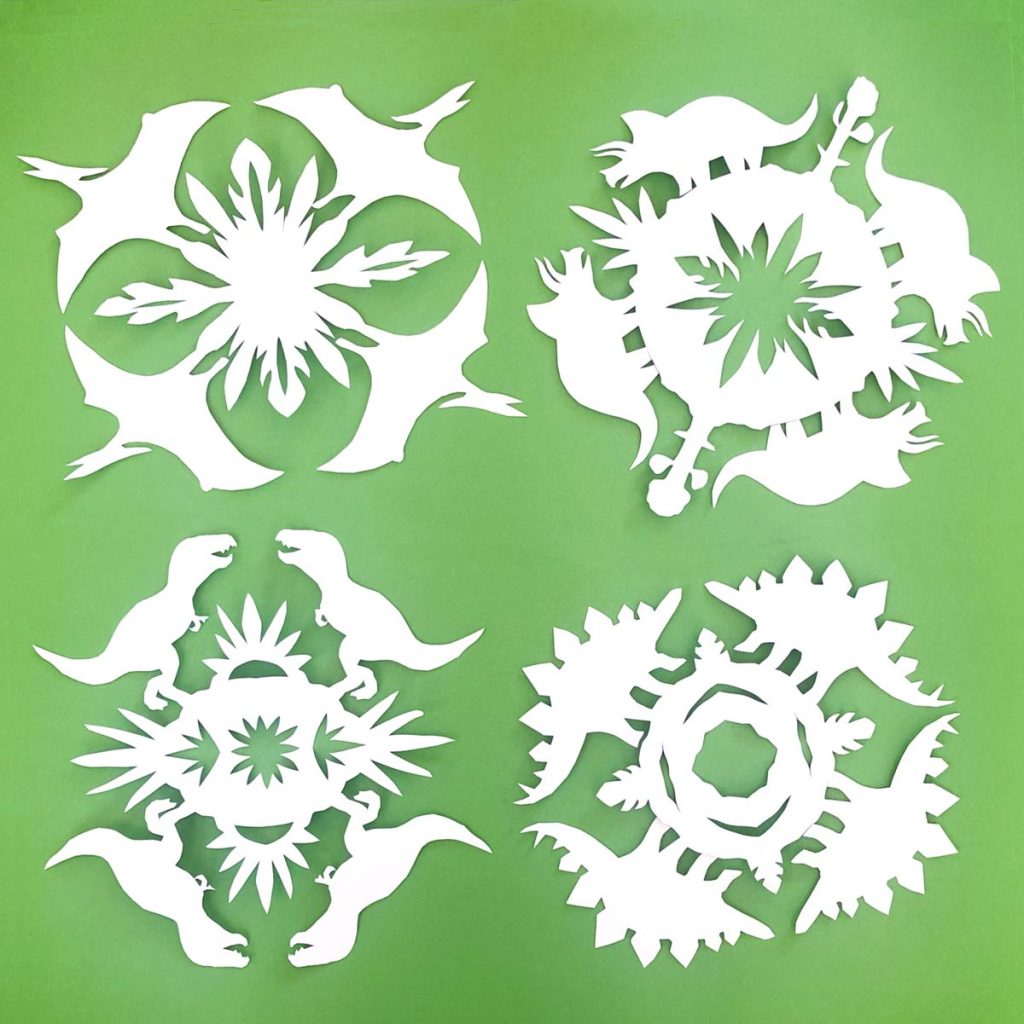 More Dinosaur snowflake templates to explore
Stegosaurus video tutorial
Triceratops video tutorial
Tyrannosaurus Rex video tutorial
Pterosaur video tutorial
Dinosaur DIY paper decorations
You can use the printable snowflake designs to decorate your home, classroom, as table decorations, window art or to send as a DIY card. The snowflake patterns come in black and white, to cut out and color your own way. A fun way to fill an afternoon crafting at home with all the dinosaur fans. So satisfying to make!
You will need:
• Paper (thin paper like copy or printer paper works well)
• Scissors (a good pair of scissors makes all the difference!)
• Happythought Paper Snowflake DIY pattern
What is Kirigami?
Kirigami is a variation of paper craft that includes cutting of the paper, rather than solely folding the paper as is the case with origami. In Japan, the word "kiru" means to cut, and "gami" means paper. So, kirigami means to cut paper.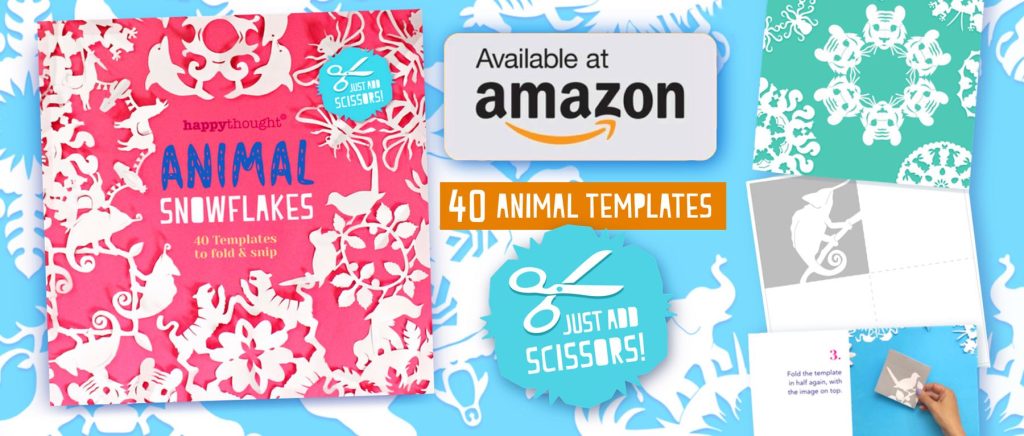 More paper snowflake designs include a burns night snowflake, a valentine snowflake, a Halloween snowflake, and some cute festive animal snowflakes. We have some other great template ideas for no-sew projects, paper crafting and class art activities.
More snowflake templates:
We hope you enjoyed our free to members easy DIY DINOSAUR snowflake templates! If so, please give us a little love; by liking us on facebook, pinning us on pinterest or following us on twitter. Thank you!