Tassels can be great for jazzing up, wrapping on presents, articles of clothing, bags, jackets and decorations around the home. These stylish tassels just look great anywhere in the home.
Follow the easy instructions below, grab some yarn and make your own tassels in no time.
Make a tassel keyring. Loop topped yarn tassel step-by-step tutorial: DIY yarn craft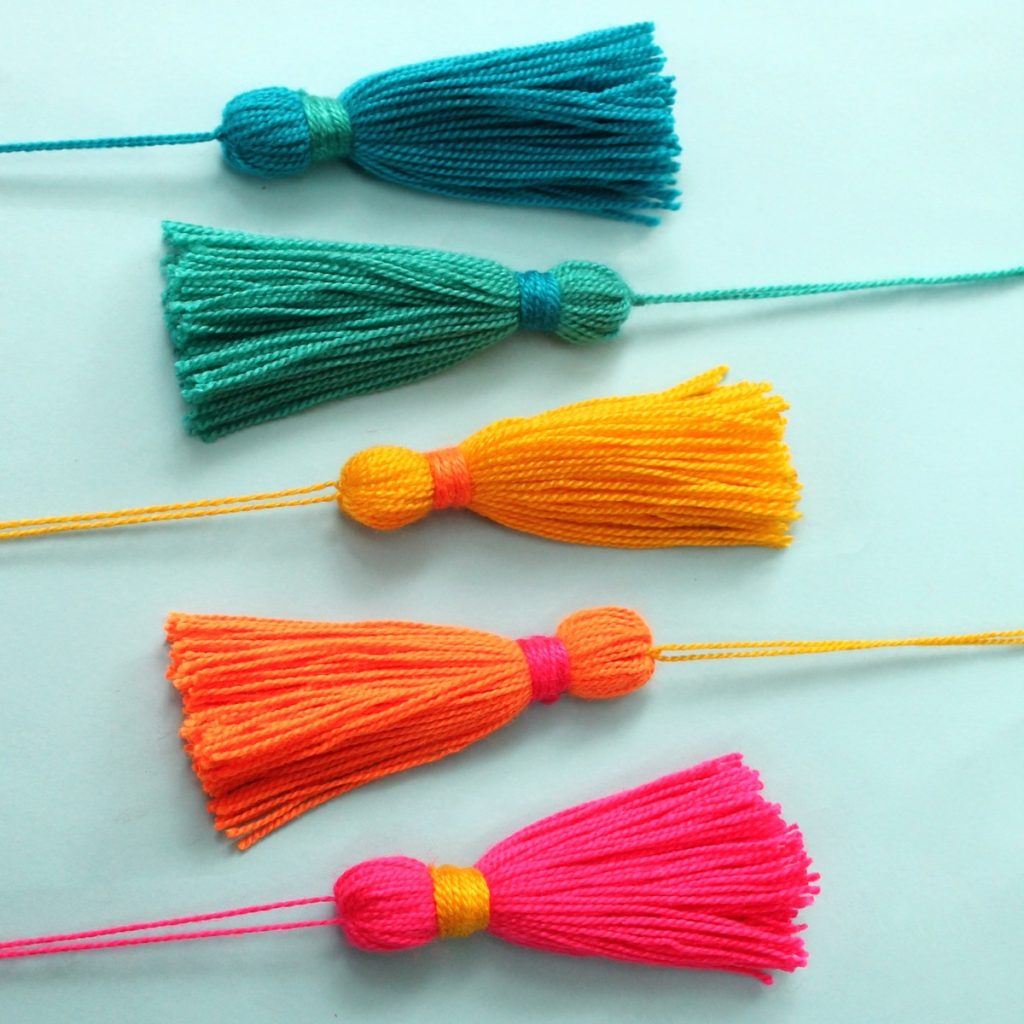 Basic DIY tassel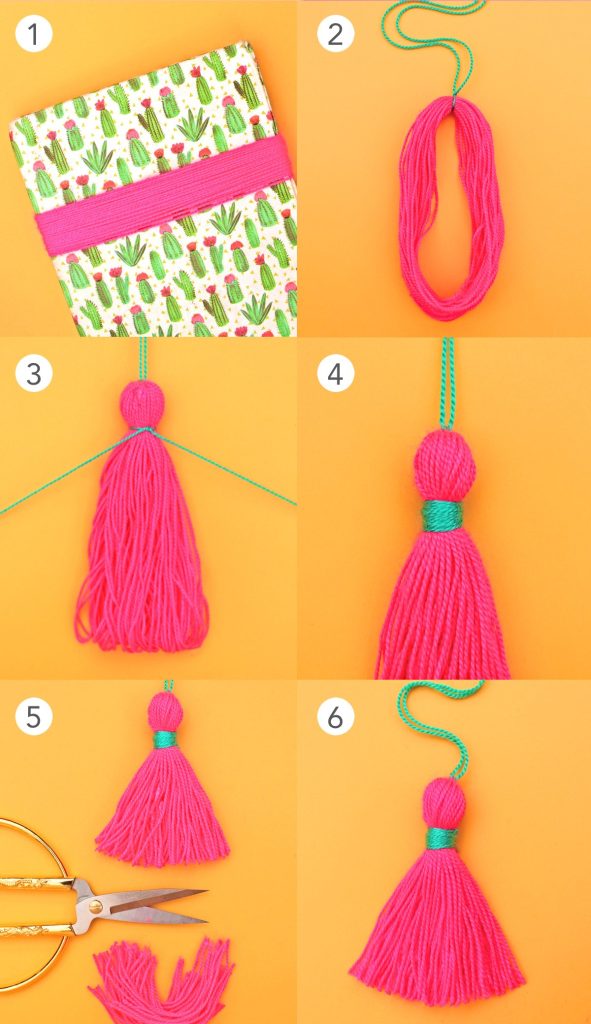 Wrap yarn around a small book or a piece of stiff cardboard, between 20- 40 times, depending on how full you want your tassel to be.
Slip the looped yarn off the book and tie a length of thread around the top, securing with a double knot.
Tie another length of yarn around the top of the tassel as shown, approx. 8mm from the top, and secure with a knot.
Wrap the length around several times before securing with a double knot and trimming the ends.
Cut through the bottom of the wrapped yarn to create your tassel.
Lastly, neatly trim your tassel to your preferred length. Hooray, your tassel is ready!
Loop topped tassels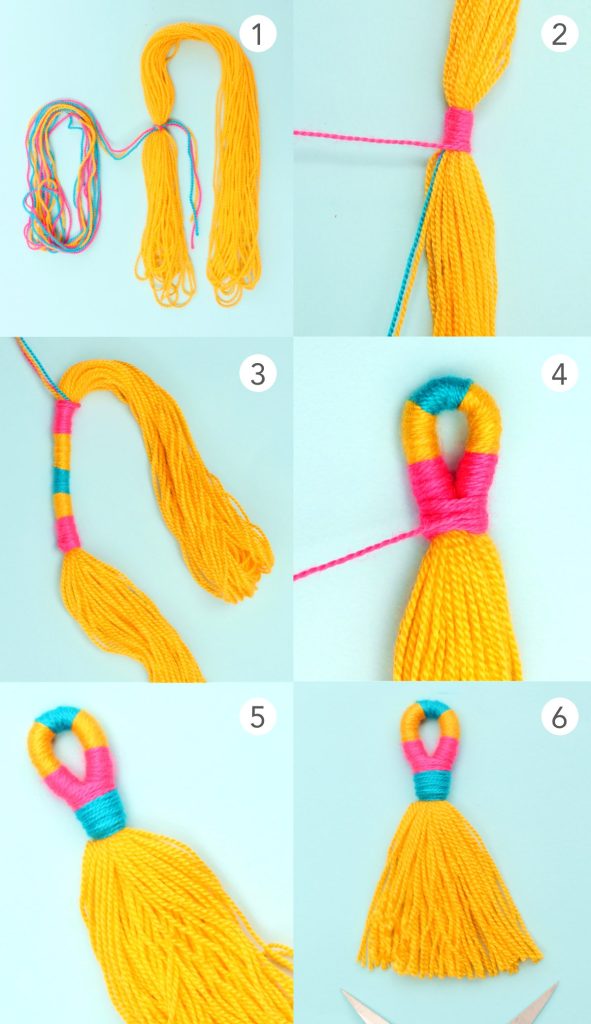 To form the main tassel, choose a yarn and measure out 50 loops of approx.14 inches.
Take 3 lengths of coloured yarn (approx. 16 inches) and tie one end of each to the original looped yarn, about a third of the way.
Around every half inch swap colors and keep wrapping until you have an even bunch on either side. Cut off two of the three strands.
Bend the centre wrapped portion as shown and wrap the remaining strand around both sides, approx. 30 times. Secure.
For a tidy tassel, wrap a further colored thread around the center as shown.
Snip off the ends of the looped yarn to create your tassel.
To finish off why not make this easy yarn garland in 5 minutes
No drama llama: looking for crafts and printables about llamas?
Be sure to check out our colorful craft book 'Llama Crafts.' Full of fun and inspiring diy llama craft projects.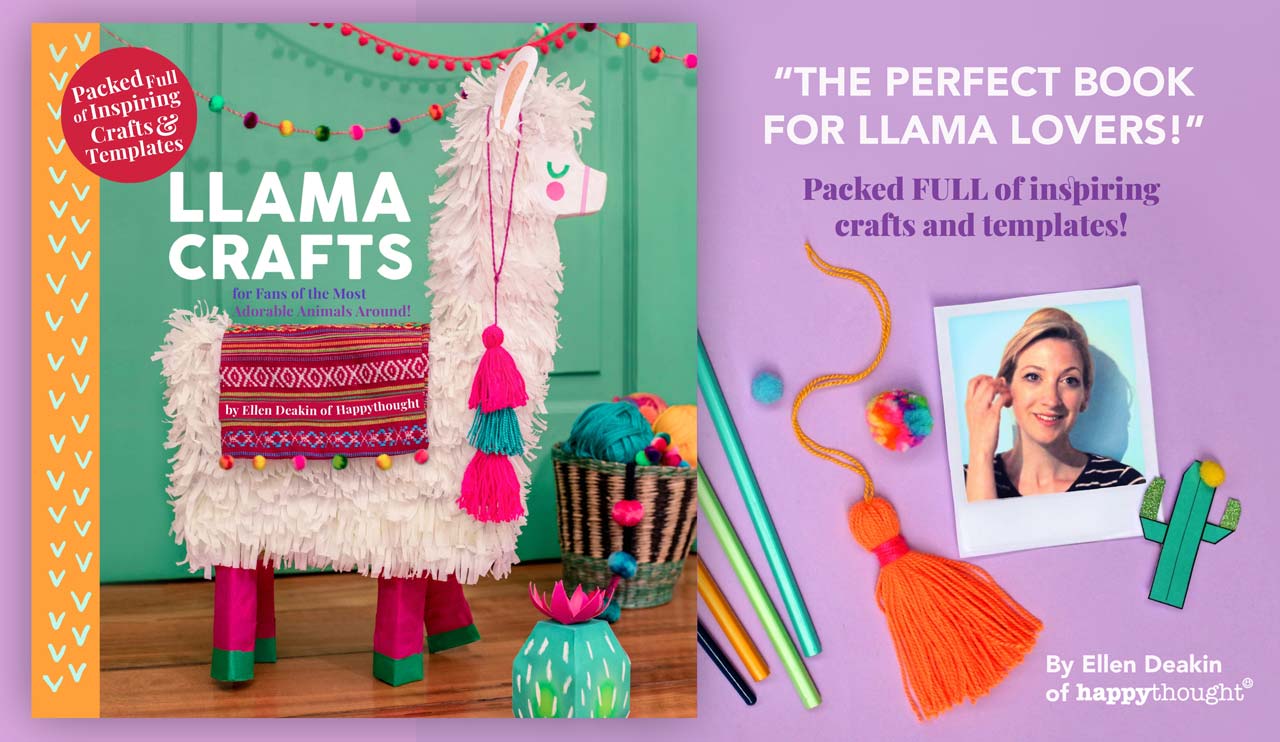 Including instructions and tutorials to make Llama papercraft ornaments, Llama wall prints, Llama finger puppets, Llama plushies, Llama T-shirts, Llama bags, a Llama piñata, DIY Llama necklace and so much more.
All the wool and yarn tassel tutorials featured are in our popular craft book, Llama Crafts. Published by the wonderful folk at Sky Pony Press. Have a llama-tastic day!