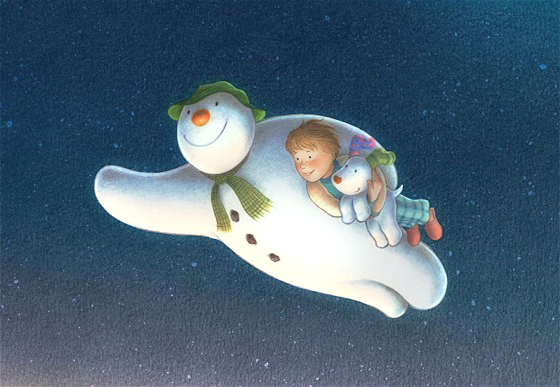 Five simple craft ideas: The Snowman and the Snowdog activities and Holiday crafts
We were really excited to have been asked by Penguin books to put together some winter holiday craft tutorials to celebrate the launch of The Snowman and The Snowdog. Lupus Films and Channel 4's sequel to the Raymond Brigg's classic Christmas book and subsequent animated film, The Snowman.
The original film adaptation, produced by John Coates, has been shown on Channel 4 every Christmas since 1982 and holds a special place in the hearts of the British public. Now, thirty years on The Snowman is back to melt hearts, this time with a new friend, the Snowdog.
Creating festive ideas: Christmas Snowman and the Snowdog activities!
The brainstorming started in September and, with the help of our children Harvey and Missy, we came up with a list of snowy craft ideas. Penguin selected 5 of those ideas and we had a green light to get crafting.
We were given access to the same wonderful drawings (by Raymond Briggs) being prepared for the new film and got to work putting together some prototypes. The idea was to make fun, wintery crafts with easy to follow step-by-step photo tutorials and instructions. Once we had refined each idea we put together the final tutorials:
Marshmallow Snowman: Instructions and tips!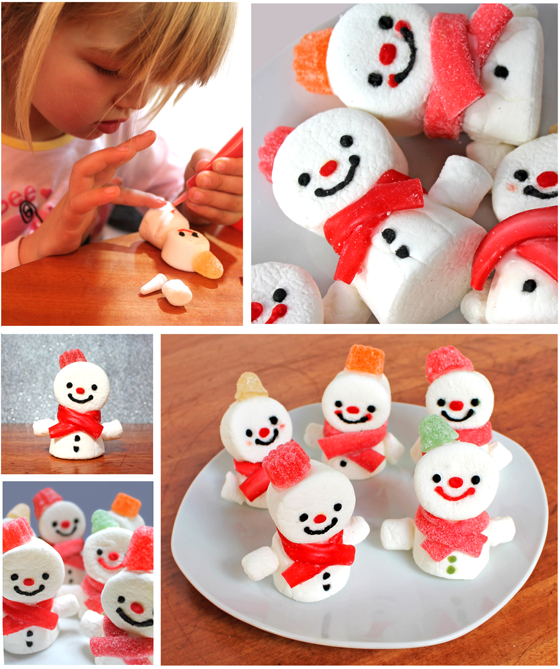 Almost too sweet to eat…but not quite! Predictably, the kids loved making these sweet treats! We wanted to keep them as easy to make and and as 'edible' as possible. With a little experimentation we found that the icing glue worked really well, so there was no need for cocktail sticks to hold them together.
Our kids had so much fun and the results were so great that we thought these would make a great party or end of term activity.
The Snowman and the Snowdog snowglobes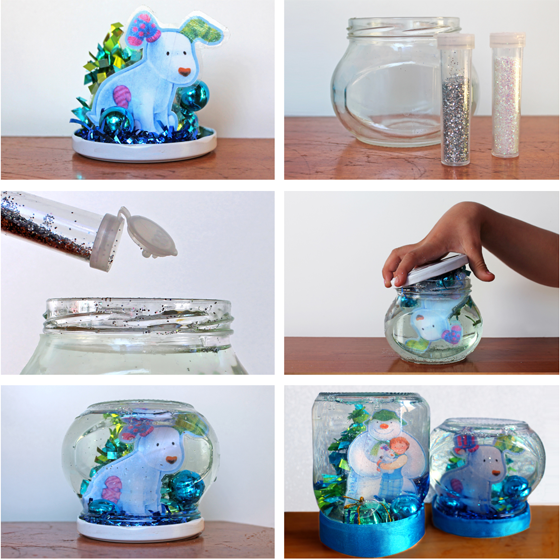 These sparkly snow globes were also a lot of fun and surprisingly easy to make. We experimented with coating the pictures with tape and were delighted when they proved to be waterproof.
A laminating machine would probably work even better but we wanted to come up with a method of making the snow globes using household items that everyone would have to hand.
The Snowman garland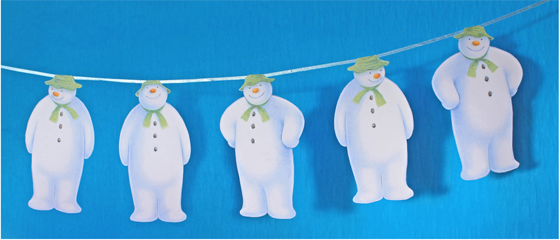 One of the easiest crafts – snip out the templates and with a little ribbon and sticky tape you have a really charming Snowman garland!
Paper Snowflakes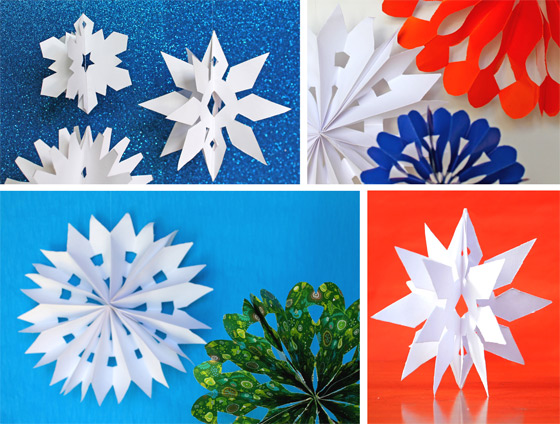 These pretty paper snowflakes are easy to make and they look great as a garland or as individual hanging ornaments. We put together three templates to download, print out and use as a guide. Once the kids had the hang of it they had fun making their own designs.
After all, every snowflake is unique!
Pom-poms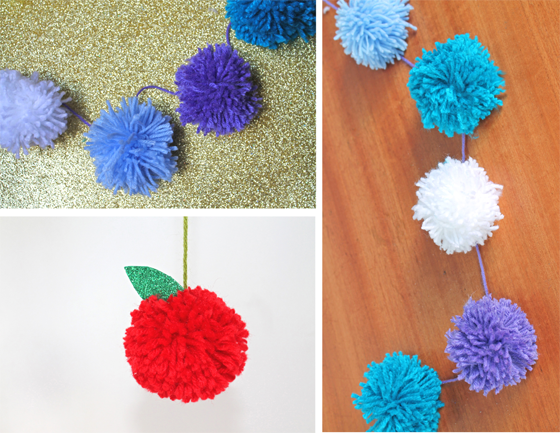 This is a really easy technique for making pom-poms – all you need is wool and a pair of scissors – and our children and their friends soon got the hang of it. Who knew pom-poms would be the new craze?
Once they mastered basic pom-pom making we moved on to snowmen, fruit, and even spiders with pipe cleaner legs (well, we were a little early and they were still in Halloween mode!)
Snowman mobile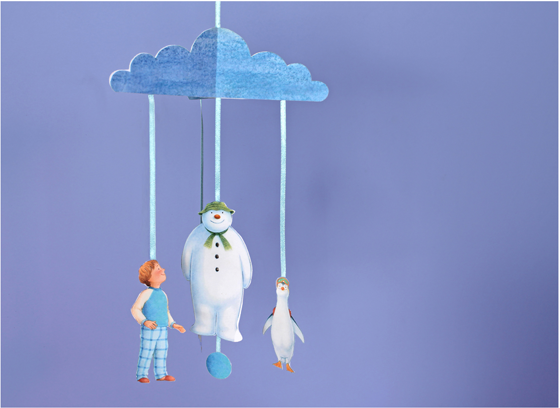 Using the beautifully illustrated characters from the Snowman and the Snowdog film, this makes a lovely, wintery mobile for your bedroom, or as a Christmas gift for someone really special. Find more craft decoration ideas and templates in our CraftClub. You can find out more about Happythought Membership here – https://happythought.co.uk/happythought-membership
Again it is pretty easy to make – all you need to do is print out the templates and with a little glue and ribbon you have it!

You can find all the tutorials and templates here. Please feel free to leave comments below and tell us how you get on. If you are in the UK, remember to tune in to The Snowman and the Snowdog, on Channel 4 on Christmas Eve!