Description
Become a Happythought Lifetime member and receive Everything!
Lifetime membership includes all Happythought printable products for free, plus access to a growing, exclusive library of CraftClub printable templates, and also a craft-packed monthly newsletter.
---
Here's what you'll get, in an instant:
• ALL the printable products in the Happythought shop🤩, for free! Over 100 products and growing. See more here.
• Happythought CraftClub Library. You will have instant access to over 30 exclusive CraftClub printable templates, a members' library of crafts, growing all the time and only available to members. Easy access to all your printables stored in your online member's account. Log in here.
• Happythought Newsletter. Want some craft inspiration straight to your inbox? Every month you will receive your Member's Newsletter, bursting with seasonal craft ideas and projects!
---
How it works
Follow the steps below:
1. Hit the 'Add to basket' button to add Happythought Lifetime Membership to your cart.
2. Choose your payment details and purchase your membership.
3. Nearly there! To create your Happythought Lifetime Membership account register here and create a password.
4. Now log in to the Happythought Membership area using your new password.
Hooray! You can now download all or any of the printable templates in our store and in the CraftClub library. This can be accessed from your dashboard. Remember you will receive additional new printables sets monthly, and only members get access to our freebies!
---
More CraftClub freebies here – https://happythought.co.uk/templates-patterns/free-templates
Perfect ideas for crafts, activities, art projects and classroom worksheets. Exclusive library of over 50 CraftClub printable templates at your fingertips.
---
Easy to make and affordable DIY printable templates. Ideal for adults, home, classroom, school, high school, kindergarten, college, work, homeschool, and any party occasion.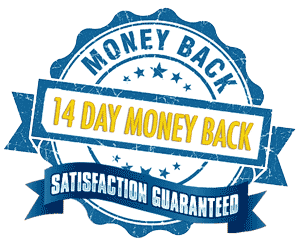 We will offer refunds on digital purchases within 14 days if you feel the product does not deliver to your satisfaction.
---
Any questions About Happythought Lifetime Membership? Maybe we can help.
If your query is not listed below just email us at info@happythought.co.uk and we will get back to you as soon as possible. Or sooner.
Q. How many printables will I have access to on my membership?
A. Depending on when you join, you will be able to access all of the growing library of printable templates and papercraft activities.
Q. How will I know when new discounts and products are available?
A. We will email you with a link and instructions on how to download your new printable templates and/or craft tutorials.
Q. What happens if I don't receive an email?
A. If you have filters set up it is possible that an email might go into your spam – check there first! Be sure that you enter the correct email address.
Q. How many templates can I print?
A. As many as you like, when you like! Once you have joined the membership club you will have access to our fabulous library of printable templates and paper craft activities plus any products from the Happythought shop/store.
Q. How do I gain access to my CraftClub content?
A. Log in to our Happythought online store. If you are an existing Happythought customer or member, just log in using your email or username and password here. Then you can take advantage of your CraftClub printable templates, fun art activities and new products.
SaveSave