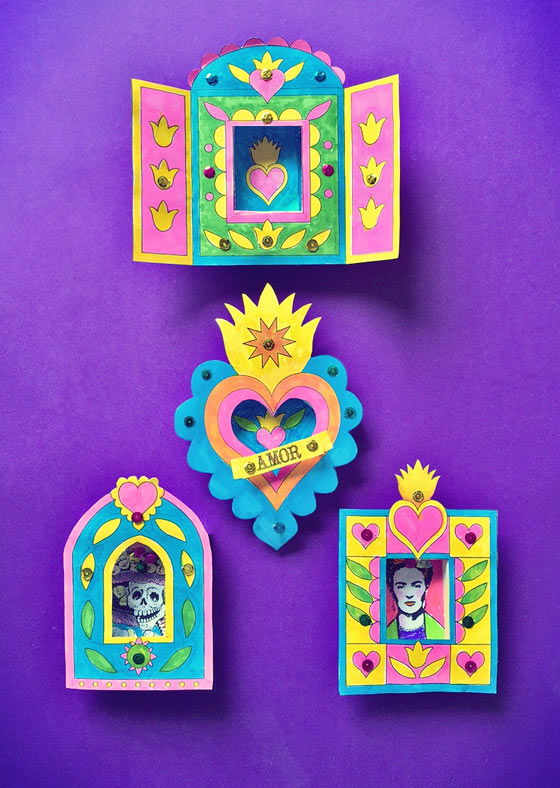 Art activity project: Day of the Dead nicho making
Nichos are 'shadow box' style frames that are often featured on Mexican alters, ofrendas or hanging in the home. They are traditionally made of tin or wood and decorated with sequins, glitter and beads. Usually featuring a key object or central figure for whose honor or memory the nicho has been created.
This nicho craft activity is an introduction to some of the crafts used in the Mexican Day of the Dead.
Try this Nicho craft activity: Make your own Nicho!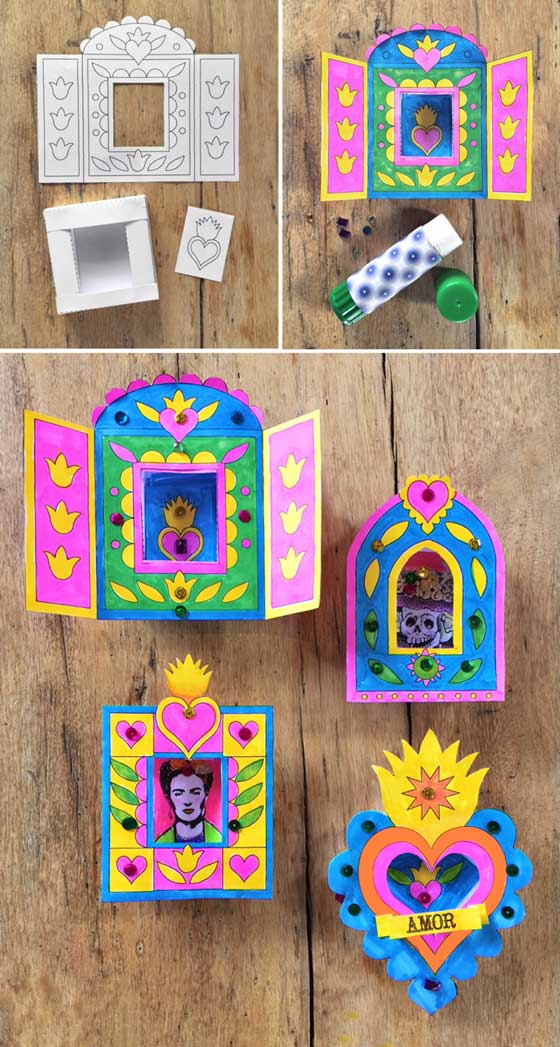 You will need:
Happythought nicho templates. scissors, a gluestick, coloring-in pens and/or pencils, sequins and gems for decoration.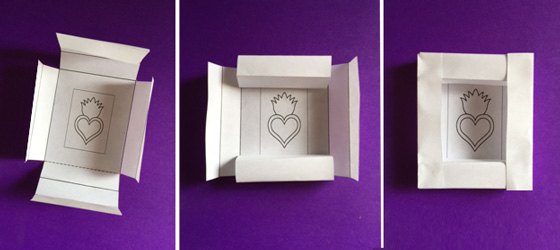 Step 1
Print the templates onto a light card stock and cut out a nicho frame and shadow box.
Step 2
Color in the frames with bright colors.
Step 3
Fold and glue the box frame and color in the central image, or stick another image of your choice on top. You can also add 3D objects, for example paper or plastic flowers, mini figures or trinkets.
Step 4
Glue the frames to the box.
Step 5
Decorate your nicho with sequins and gems.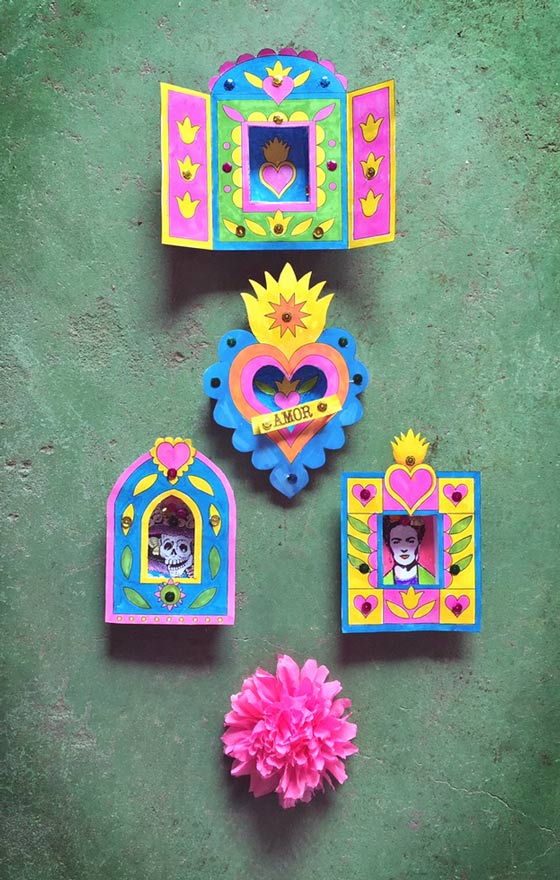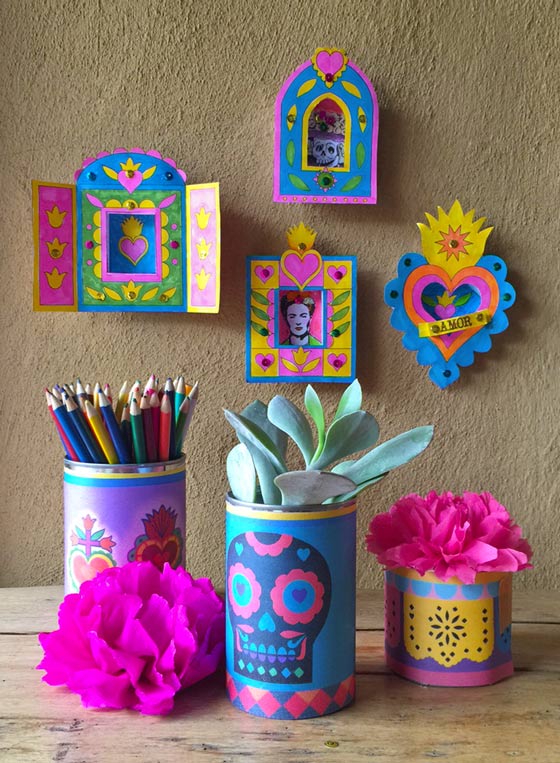 Buy the templates as part of our new Day of the Dead craft activity pack!

We hope you enjoyed this post on making you own Dia de los Muertos nicho!
If so, please give us a little love; by liking us on facebook, pinning us on pinterest or following us on twitter. Thank you!