Llamaste! We are so excited to share our new book Llama Crafts with you, packed full of inspiring Llama-themed crafts and templates!

Yes, we love llamas, and we're guessing that you do too! If so, you're in luck. There are all sorts of llamas in this colorful new craft book - cute llamas, funny llamas, cuddly llamas and elegant llamas - and over 18 llama craft projects, templates and tutorials to choose from! We put a whole lot of llama love into creating this craft book, and we can't wait to share it with you all!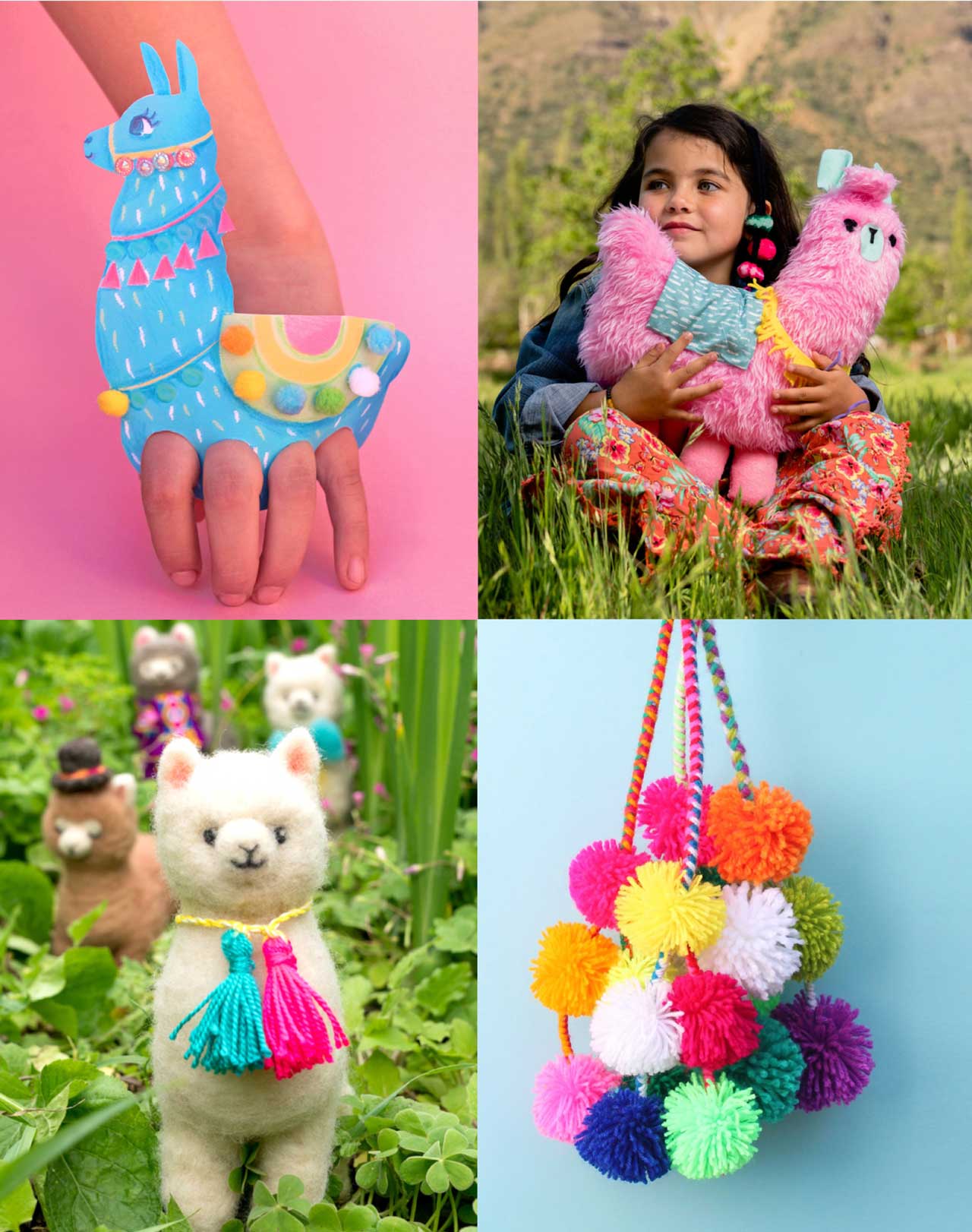 Llama Crafts is out on May 7th. Be the first to get your hands on a copy!
Pre-order your copy now at Amazon US, Barnes & Noble or Amazon UK and get 30% off! No Drama Llama!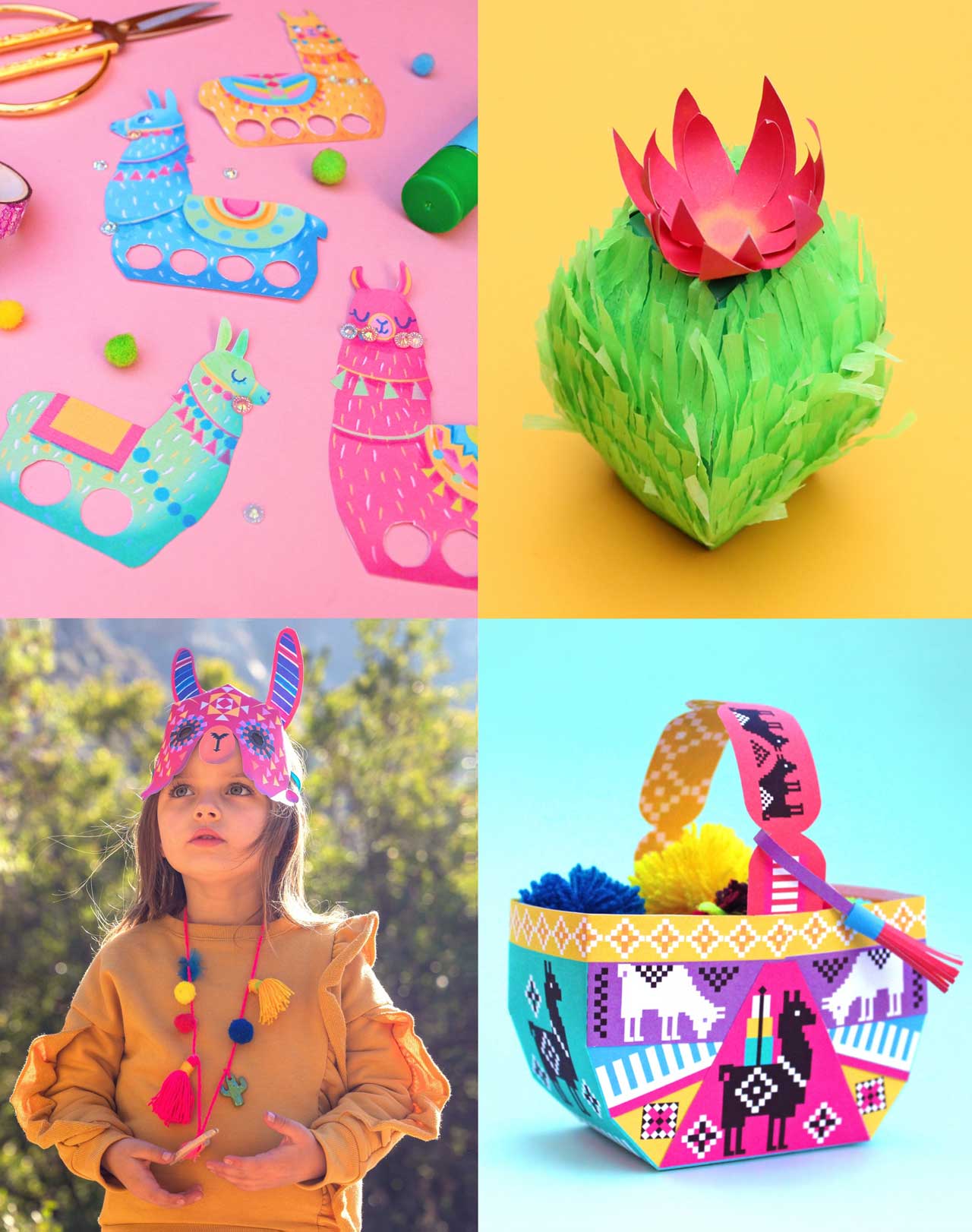 Llama Crafts is bursting with fun craft projects, and includes 200 colorful pages of ideas, tutorials and templates for Llama ornaments, Llama masks, Llama wall art, Llama finger puppets, Llama plushes, Llama bags, Llama piñatas, Llama necklaces and so much more. Crammed full with fun ideas and lush, colorful step-by-step photos, it makes a perfect book to give as a gift, to use, to treasure!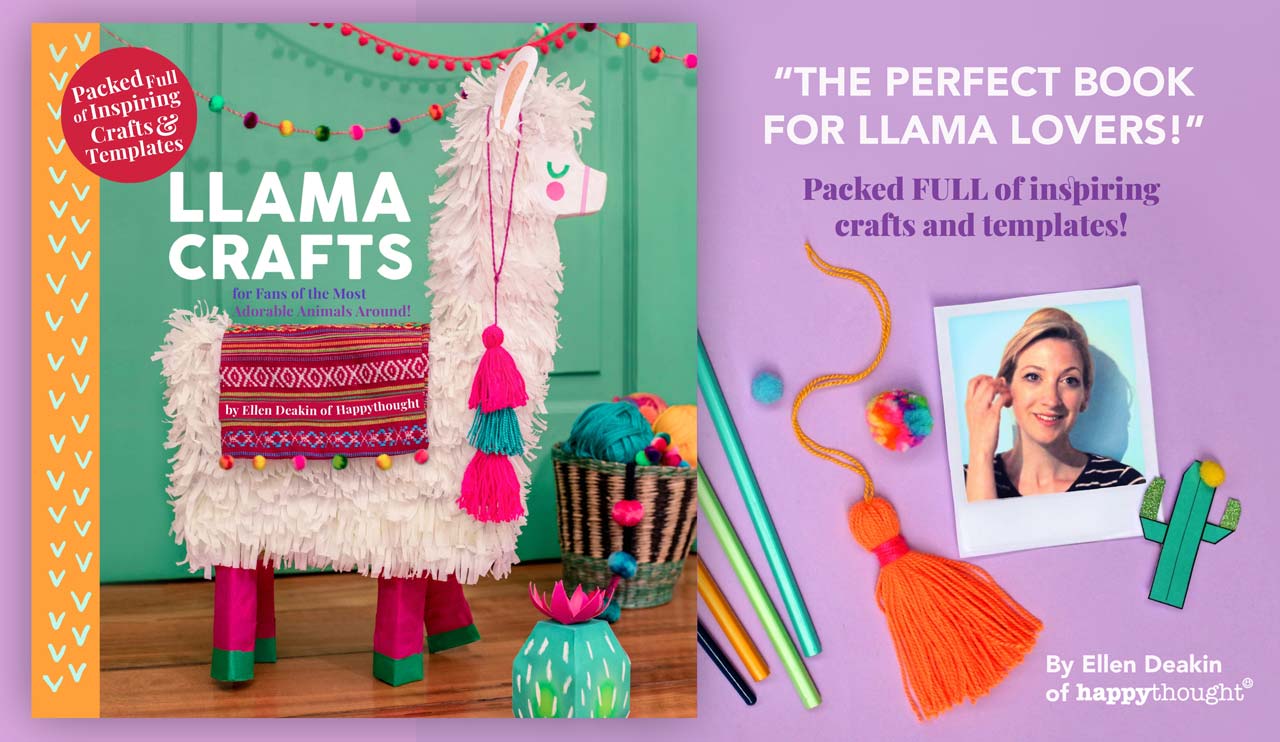 Have a Llama-tastic day!
Ellen and Harry xx
Happythought
Read more about Llama Crafts and see more exclusive preview pics here!
---
Here's how...
Follow the steps below:

1. Hit the 'Add to basket' button to add Happythought Membership to your cart.

2. Choose your payment details and purchase your membership.

3. Nearly there! To create your Happythought members account register here and create a password.

4. Now log in to the Happythought members area using your new password. Hooray! You can now download all or any of the free templates in the CraftClub library and take advantage half price offers.
If you do not wish to receive Happythought updates & special offers unsubscribe below: