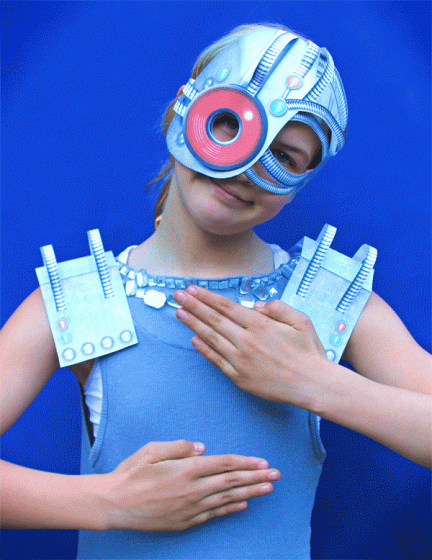 Printable party mask: Cyborg mask template and easy costume idea
Ever wanted to be half human half machine! Why not upgrade yourself with a cyborg mask and robot body?
We have created this state of the art printable mask and shoulder panels template
Cyborg mask photo tutorial template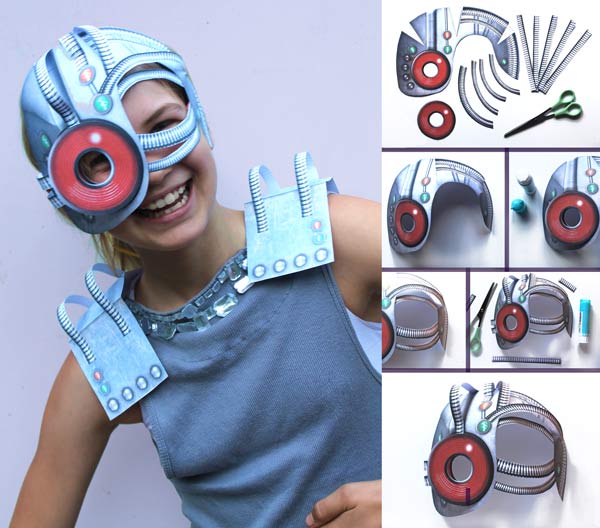 Now that you have become half human half machine, show your superior knowledge with these 2 facts about cyborgs!
The first cyborg could be tracked back to before the Second World War with Jean De la Hire's "The man who lived under water".
Cyborgs exist in real life; this is because some people have robot arms or legs.
---
All 10 Halloween masks are easy and fun to assemble, all with simple-to-follow instruct1ions.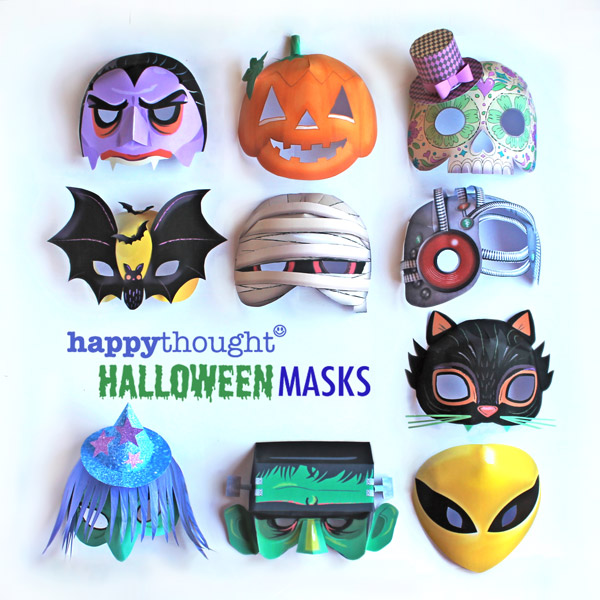 They're ideal for easy DIY Halloween costumes or as a fun craft activity.
---
Choose from a Cat, Witch, Mummy, Calavera, Pumpkin, Cyborg, Vampire, Alien, Frankenstein or Bat mask!

The pack also includes black and white versions to color in: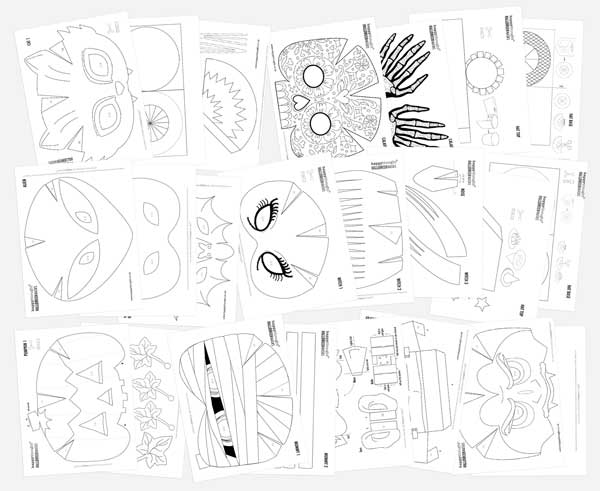 ---
We hope you enjoyed our spooky Halloween mask tutorial for scaring your neighbors! If so, please give us a little love; by liking us on facebook, pinning us on pinterest or following us on twitter. Thank you!